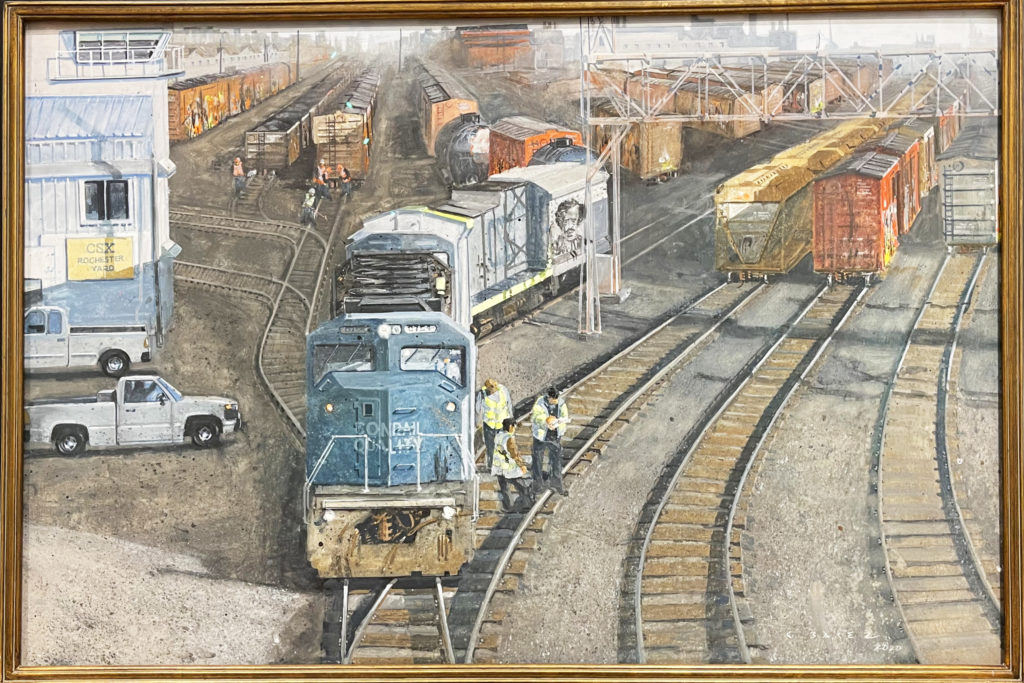 April 17 to May 29, 2021
The Schweinfurth's third Member Show celebrates the talent of our Art Center members. The exhibit includes a wide range of mediums, including ceramics, photography, textiles, and paintings.
In 2019, a total of 139 artists participated in the exhibit. This year, 70 artists have submitted works for the show. All but one artist is from New York State, with 27 from Onondaga County and 13 from Cayuga County. Other locations that are home to many Schweinfurth artists are the Rochester and Finger Lakes regions.
"After the past year, it's exciting to welcome back our members' artwork," said Executive Director Donna Lamb. "While we cannot hold an opening, we encourage people to make a reservation to see the exhibit, which celebrates artistic creativity in all its forms."
Tickets can be purchased in advance to minimize contact.
Artists participating
Carol Adamec
Peter Allen
Chris Baker
Nancy Bales
Barbara Behrmann
Peter Blackwood
Tina Blackwood
Lynda K. Boardman
Sharon Bottle Souva
Al Bremmer
Lauren Bristol
Stephen Carpenter
Deborah Connolly
Willson Cummer
Kara Daviau
Barbara Delmonico
Lisa Deloria Weinblatt
Mary Diamond
Victoria Fitzgerald
Erica Fiutak
Alice Gant
Paul Garland
Anne Garretson
Abby Gazley
Geoffrey Gilbert
Darlene Gold
Diane Grafly
Star Greathouse
David Gursky
Mary Beth Haswell
Thomas Hill
Joyce Day Homan
Deale Hutton
Patricia Jackson
Lisa Johnson
Tyrone Johnson-Neuland
Robert Kasprzycki
Noel Keith
Beverly Kondolf
Denise Kooperman
Barbara Krause
Jody Longeill
Candy Lucas
Melanie Rinn Martinek
Jean McCreary
Nikolay Mikushkin
Joyce Muller-McCoola
Janet Oertling
Sewall Oertling
Antonia Orlando
Nancy Ostman
Tanya Parrow
Paul Pearce
Shirley Penman
Dave Porter
Fred Price
Cherry Rahn
Andrea Reinking
John Retallack
Timothy Rodrigo
Riccardo Sartor
Diane Thompson
Kate Timm
Ray Trudell
Jane Verostek
Barbara Vural
Terri Wasilenko
Cynthia Wells
Birgitt Wolf-King
Ann Wolterbeek Hawkins