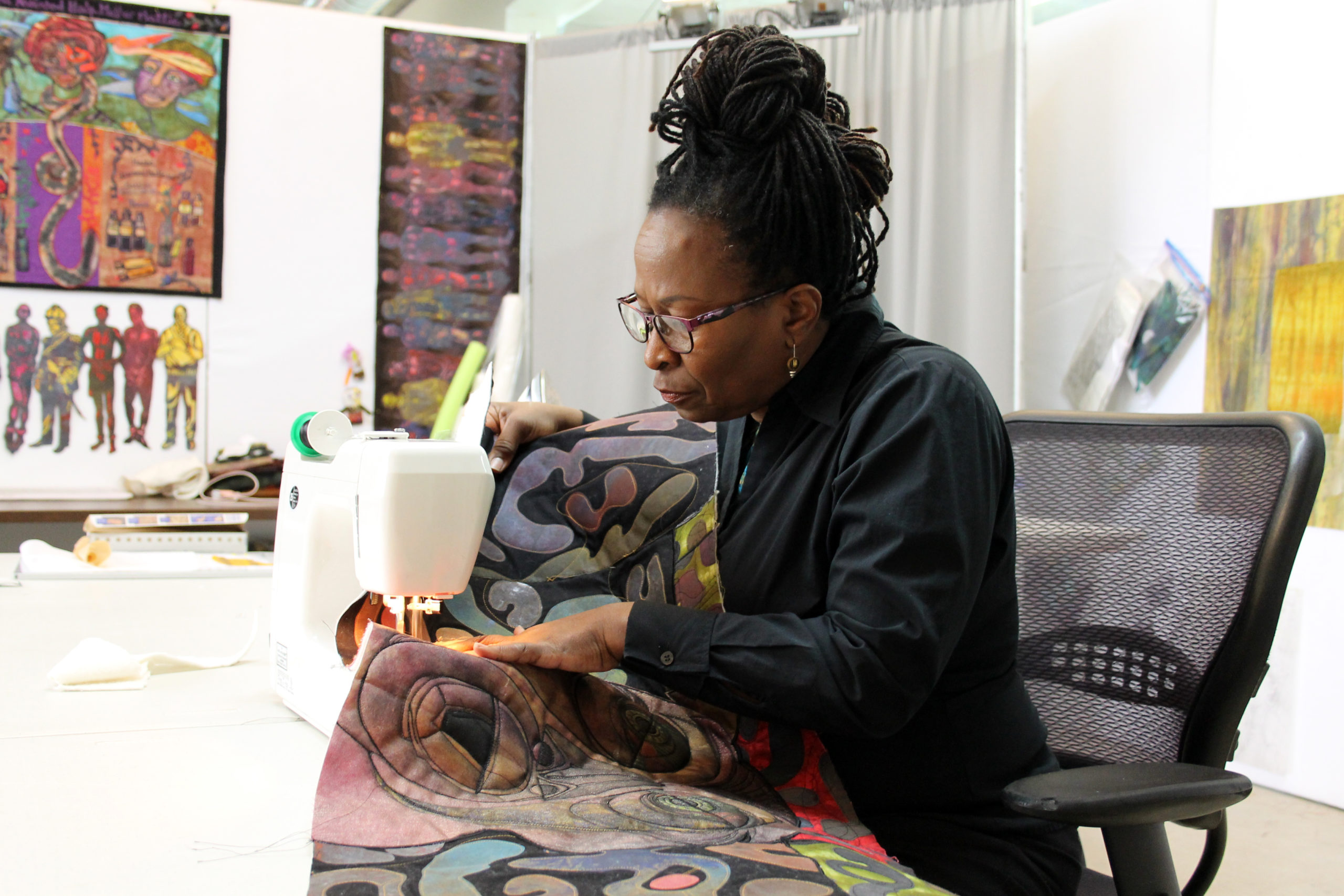 Schweinfurth's first artist in residence
Schweinfurth Art Center and Ellen Blalock received an Artist Employment Program (AEP) grant from Creatives Rebuild New York. The program provides two years of salary for an artist to collaborate with an organization on a project, as well as financial support for the sponsoring organization.
Using her background as a storyteller, artist, journalist, and quilt maker, Blalock will be inspiring people in our African American community to tell their family stories using photography, video, and quilting, ultimately creating a community exhibit.
"I am excited," Blalock said. "Wow! I get to shine my light a little brighter. As an artist, this recognition and support from Creative Rebuild New York and the Schweinfurth Art Center is a great opportunity for me to create art, develop a genealogy project for the community, and to build a local network of African American quilters."
"We are incredibly excited to work with Ellen," said Schweinfurth Executive Director Donna Lamb. "She is an amazing storyteller and artist, and we eagerly look forward to working with Ellen and the community on this exciting and important project."
The art center is receiving $256,400 to support this project.
Artist Statement
I believe my job as an artist and documentarian is to be a conduit to listen and tell stories of the ignored and underrepresented. Through art I use my platform to raise awareness of the human condition, social injustices, cultural diversities and religious and spiritual beliefs. I have addressed: Deaf community, LGBTQ families, African American teen fathers, trauma and mental health in Black communities, mothers of murdered children, refugees from Muslim countries, and women's suffrage.
Although I work in several mediums: photography, video, drawing, and fiber, making quilts has a special meaning for me. I believe that every stitch and quilt I make, honors my ancestors, the many women in my family who made quilts — I am replacing what has been lost and stolen.
I am currently the artist-in-residence, supported by the Andrew Mellon Foundation, Creatives Rebuild New York; a recipient of the Black Equity & Excellence Grant from the Central New York Community Foundation; and a recipient of the City of Syracuse Arts & Culture Recovery Fund grant.
My work has been exhibited at several museums and galleries throughout the United States. I have exhibited three times in the Quilts=Art=Quilts annual exhibition at the Schweinfurth Art Center, and twice my quilts have received First Place awards.