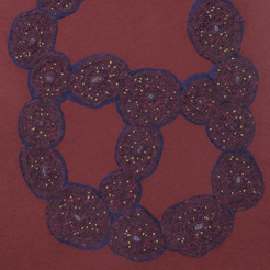 June 20 to Aug. 16, 2015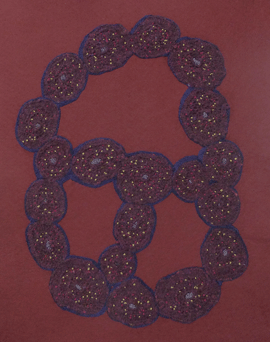 This series of work by Mary Giehl of Syracuse, NY, was inspired by microscopic images of bacteria, algae and other elements found in nature.
"I became interested in these images after learning that 4,000 children die each day from contaminated water. While researching different organism I became fascinated with the colors and shapes. I spend a lot of time outdoor and then began seeing similar shapes and colors in the environment. While sitting in my studio I began to create some of the images from fibers using different techniques," said Mary Giehl.