Triggered, Truth & Transformation
March 25 to May 28, 2023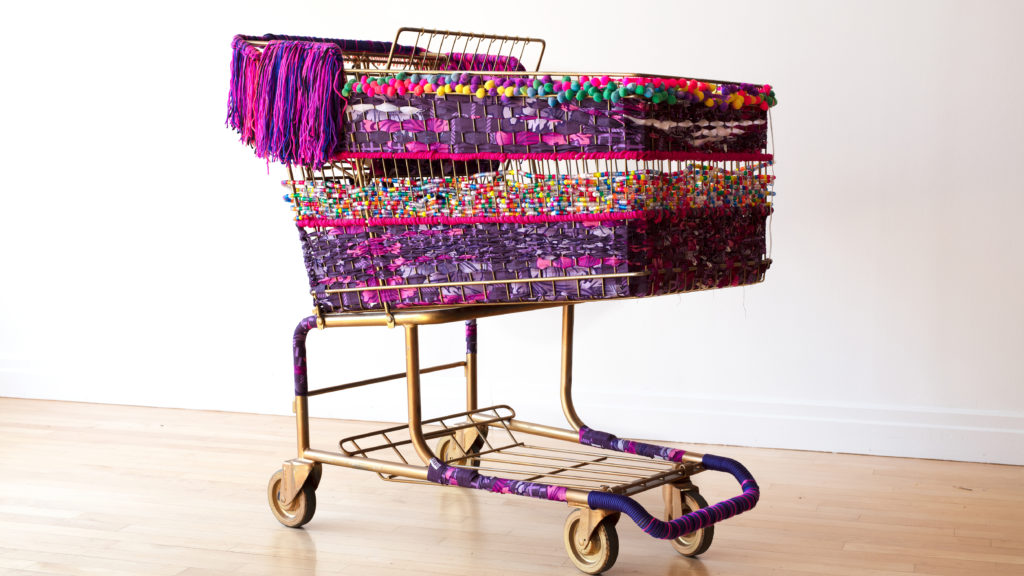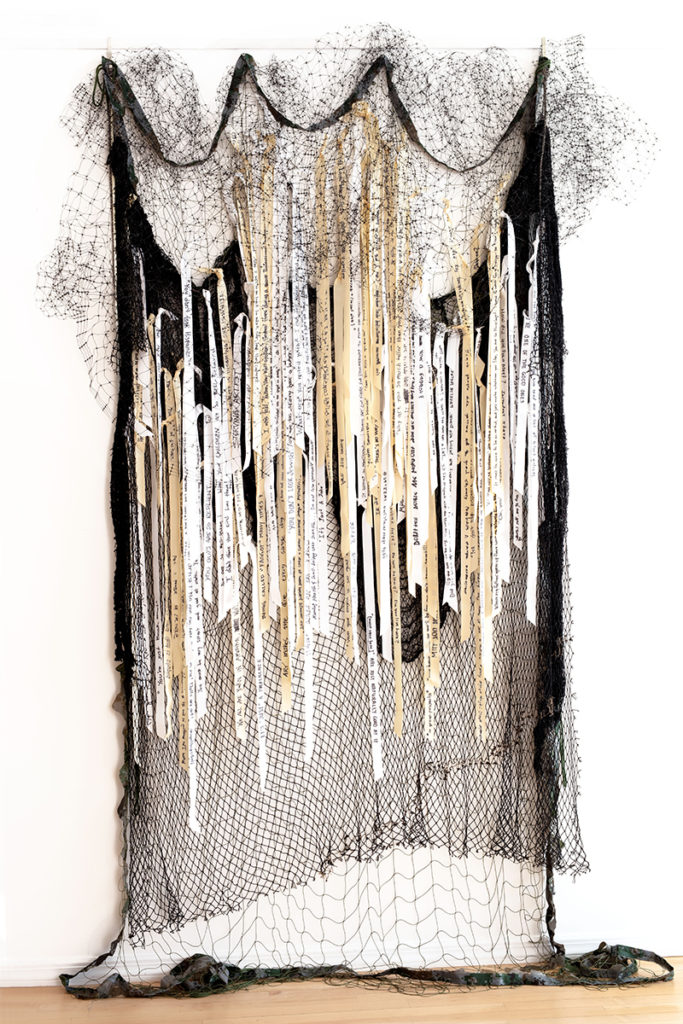 Artist Statement
Despite the growing commitment to racial equity, the day-to-day experiences of women of color are not improving. Women of color face similar types and frequencies of microaggressions as they did two years ago – and they remain far more likely than white women to face disrespectful and "othering" behavior.
The weight of these triggers underpins very real consequences… stress, anger, frustration, self-doubt and ultimately feelings of powerlessness and invisibility. These triggers come with a hefty toll of emotional baggage.
Extensions of rope, wrapped, knotted, woven, and embellished with recycled textiles, zip ties, ribbon and yarn, gingerly invite the audience into off-the-wall conversations about the "respectability politics" of black hair. My Emotional Baggage Carts are vessels for this racial trauma. The act of making, weaves the sting of daily microaggressions into the cart, freeing me from these constraints.
Workshop
Sandiford will be leading a rope-making workshop at 10:30 a.m. April 15, 2023, at the art center.
The workshop will be part artist talk, part demonstration, and part group discussion of microaggressions, intentional or unintentional verbal or behavioral slights that communicate hostile or negative attitudes toward culturally marginalized groups.
Click here to view a short video taken during the workshop. And be sure to like the video and subscribe to our channel to view artists talking about their work.
An interactive exhibit
Sandiford's exhibit seeks to help visitors express and release microaggressions they have faced. The exhibit includes a social justice public art installation called "Free Your Mind" that invites people to write on a ribbon microaggressions they have faced, and tie the ribbon to a reclaimed fishing net, thereby releasing them.
"My ultimate goal is for this project to visit every state and document the story ribbons collected on an interactive website as a permanent public record of this project, memorializing microaggressions and overlaying local census data to reveal bias trends prevalent in local communities," Sandiford said.
Sandiford also invites gallery visitors to bring an item that represents their microaggressions and deposit them into one of three grocery cart artworks not displayed on a platform in the gallery: "Caution Baggage Cart," "Porcupine Zip Tie Baggage Cart," and "Power Puff, Black Racing Stripe Baggage Cart."
"For me, my Emotional Baggage Carts are vessels to dispel trauma," she said, offering a space for visitors to physically do the same.
Artist's Talk
About the Artist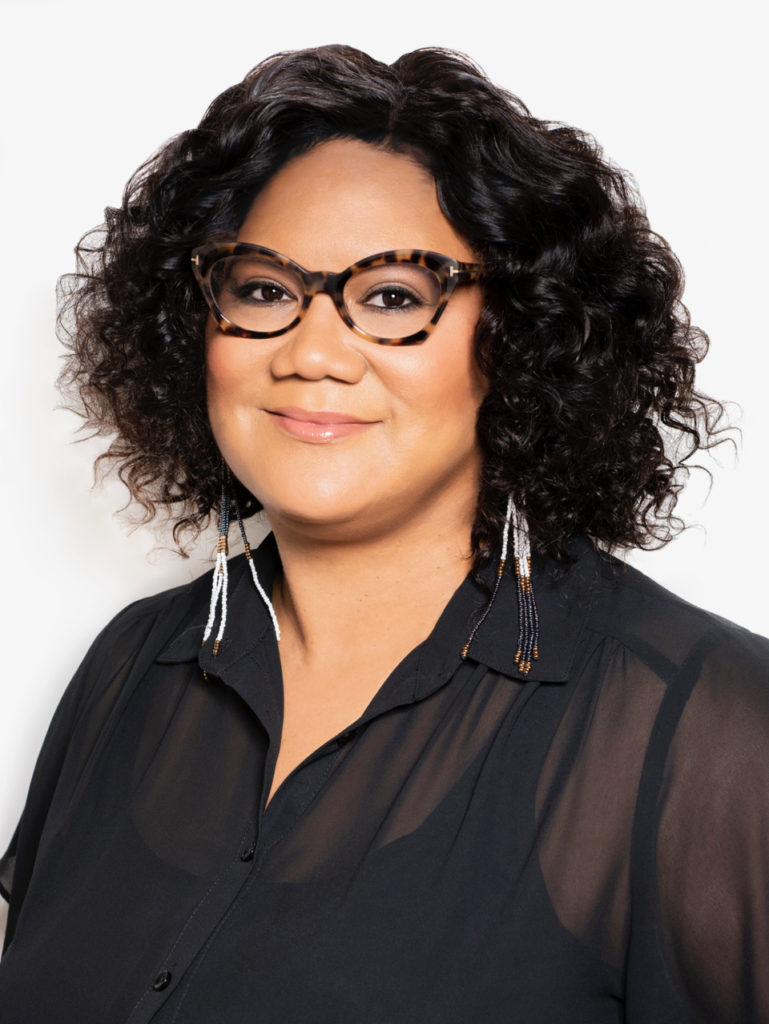 Based in Jersey City, NJ, Theda Sandiford creates multi-disciplinary experiences that provide a safe space to explore themes such as equity and inclusion, sustainability, and personal well-being.
"Using personal conflict as a starting point, I juxtapose various fibers with a variety of found materials using free form weaving, coiling, knotting, wrapping, and jewelry-making techniques," Sandiford told Artwork Archive. "Meticulously collected materials, transformed by their collective memory become 'social fabric' weaving together contemporary issues and personal narratives."
Her work has been selected for Excellence in Fibers, curated by Fiber Art Now; displayed publicly in installations in New Jersey, New York, Florida, and more; and displayed in solo exhibits in New Jersey, New York City, Chicago, and more.
Thank you to our sponsors