February 5 to March 12, 2023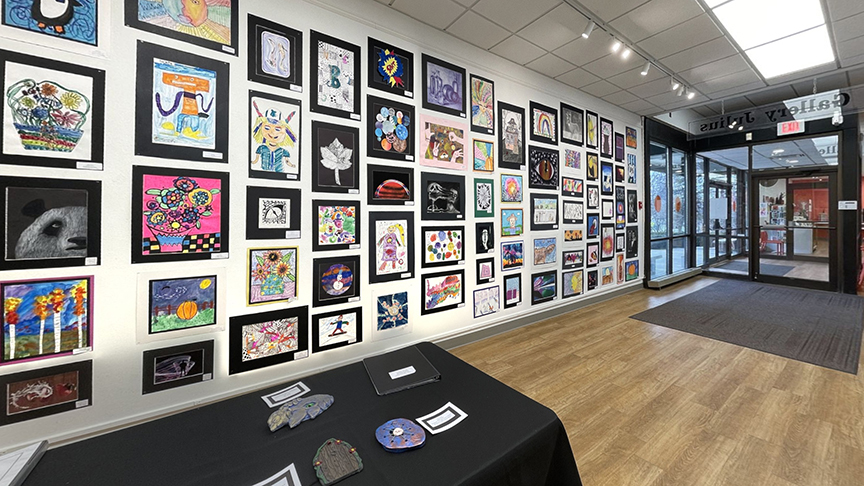 Except for 2021, Cayuga Onondaga BOCES' Talented and Gifted Program has displayed a companion exhibit of student artwork, called Three Lakes Sampler, in Gallery Julius during Both Ends of the Rainbow.
The purpose of the exhibit is to showcase exemplary literary and artistic work completed throughout the year by students in the Auburn, Cato-Meridian, Jordan-Elbridge, Moravia, Port Byron, Skaneateles, Southern Cayuga, Union Springs and Weedsport school districts.
Named for the three lakes that dominate this region, the Sampler represents not only the efforts of the students whose work it showcases, but also the work of dedicated people who make up the BOCES district's Talented and Gifted Committee.