The Experience of a Place: Plein Air Landscapes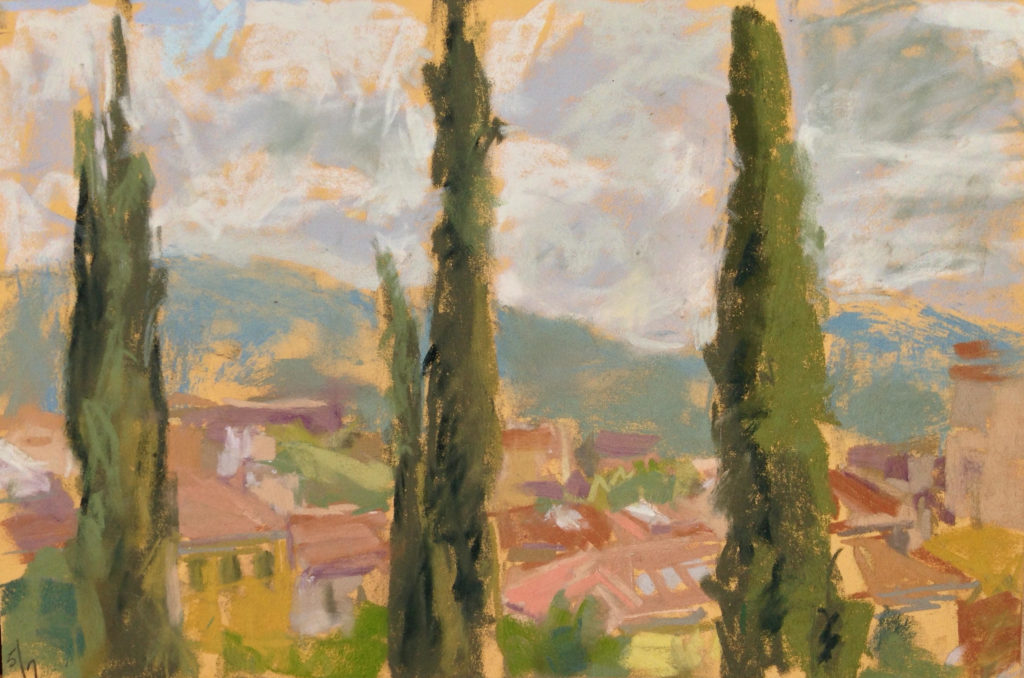 August 30, 2019 – October 12, 2019
These landscapes represent Mary Padgett's plein air painting experiences over the past few years. They succeed in capturing the spirit of each place, an essential part of its character that engaged her.
Working en plein air is Padgett's most satisfying experience. "It is profound to be able to focus on a subject for an extended period, looking but also using all my other senses," she says." My response to the place becomes personal and intuitive, the resulting landscape a record of this activity."
The selection of a location allows her to experience a deep understanding of that site, not only of its visual uniqueness but also of its history, culture, and our shared humanity. "Landscapes change; my paintings chronicle the place in time," she adds.
Included in the exhibition is a painting of the back of Notre Dame Cathedral as it was before the recent fire.