Rural Voices Rising: Can Art Subvert Media's Narrative?
September 1 – October 15, 2023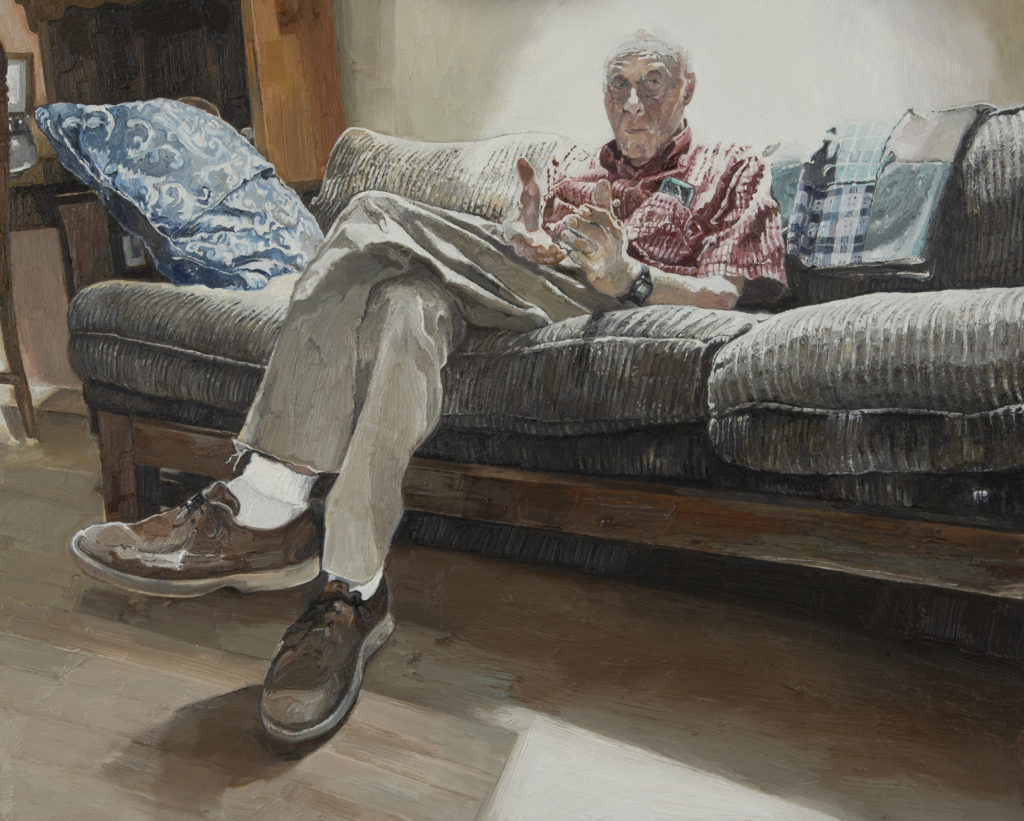 Susan Hoffer will be giving an Artist Talk about her exhibit at 2 p.m. Saturday, Sept. 16, at the Schweinfurth Art Center. The talk is free with gallery admission.
Artist's statement
There is a world of trouble out there, and the intersections in universal experience are never far from my mind. I look through a feminist lens at weighty issues. I use an empathetic treatment of the human form and story and the materiality of thick, lumpy, grog-like paint texture to evoke our common humanity. I think about solutions.
In the occupied Kanien'kehá;ka (Mohawk) and Ho-de-no-sau-nee-ga (Haudenosaunee) lands, those who struggle to influence a wider scope and greater inclusivity often pay a divisive cost, separating them from themselves, their families, and the greater community. My neighbors, family, and friends are my subjects, and their stories are expressed in titles, poses, and detailed interior spaces. In the convergence of painting and drawing, I aim to reach toward innovation.
About the artist
Susan Hoffer spent much of her formative years listening to her grandmother's stories about growing up as ethnic Gottscheer (in present day Slovenia) before emigrating to Queens, NY. As Hoffer's interest in the experiences and views of others widened, she began to use the figure in her work. Currently, she explores the culture of those living in the rural Adirondack region in NY where she lives and paints.
Hoffer has exhibited throughout the US and won numerous prizes for her work in upstate NY. Her paintings are in the permanent collections of the Albany Institute of History and Art, Albany, NY, and the Adirondack Experience Museum, Blue Mountain Lake, NY. She was recently awarded a Sam and Adele Golden Foundation Residency, New Berlin, NY for 2023.
Take a virtual tour of the exhibit