October 29, 2022, to Jan. 8, 2023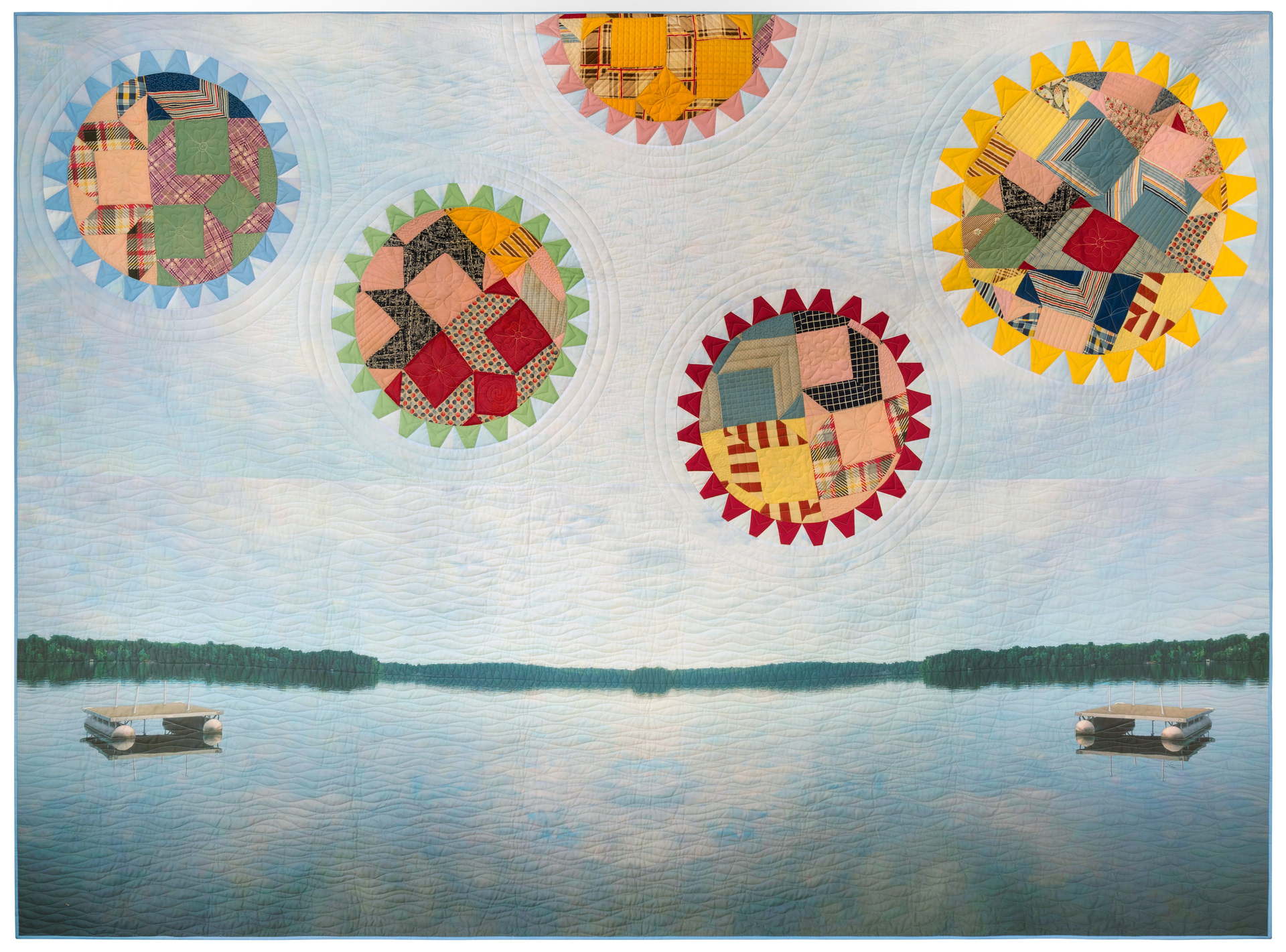 Quilts=Art=Quilts is an international juried quilt exhibition at the Schweinfurth Art Center in Auburn, New York. The Art Center has been a longstanding proponent of quilts as a visual arts medium and has been presenting quilts in a gallery setting since 1981.
Jurors selected 69 quilts from 64 artists based on overall quality of design, visual impact, and originality of the pieces. Prizes will be awarded, including $1,000 for Best of Show. Learn more about the exhibition.
The exhibit's opening will be 4 to 6 p.m. Saturday, Oct. 29, 2022. Light refreshments will be available. The opening is free and open to the public.
Trunk Shows
Four Sundays during the exhibit, quilt artists give a lecture about their work and bring their pieces. The talks are at 2 p.m. and free with admission. Videos of the talks will be posted on our website.
Nov. 6, 2022: Judith Plotner, quilt artist
Nov. 20, 2022: Karen Sienk, quilt artist CANCELED
Dec. 4, 2022: Daisy Aschehoug, exhibiting artist
Dec. 11, 2022: Mari Townsend, quilt artist
Make a weekend of it!
Sign up for one of our 1-day fiber workshops, then stay for the talk the following day! Click on the workshop title for more information.
Nov. 19, 2022: Dyeing for Specific Yarns with Carrie Drake
Dec. 10, 2022: Nuno-Felted Shawl with Mallory Zondag
---
Awards
Congratulations to award winners at Quilts=Art=Quilts 2022!
Juror's Choice Award: Holly Cole, "Veterans Series: Chimpanzee"
Juror's Choice Award: Carol Boyer, "Action"
Juror's Choice Award: Imani W. Russell, "Gullah Grace"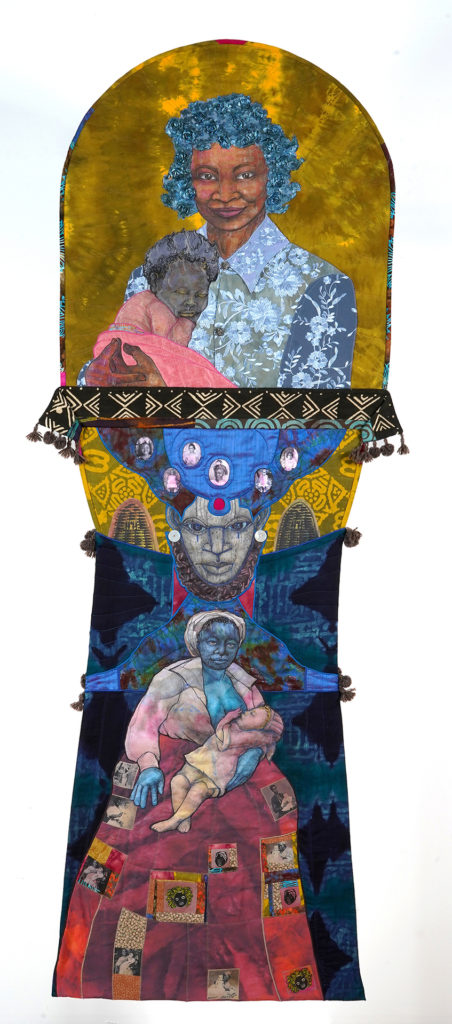 Schweinfurth Award: Helen Geglio, "Apron Strings: Moment of Passage"
The Finger Lakes Fiber Artist's Award for Surface Design: Pat Pauly, "Unfolding Year"
First Place: Ellen M. Blalock, "Grandmom's Hopes and Dreams"
Best of Show: Irene Roderick, "Twitter"
Jurors:
After channeling her artistic muse through painting, jewelry making and architectural photography for many years, Sheila plunged into abstract quilt making in 2010.
Guided by intuition and inspired by nature's palette, she speeds into journeys of revelation and surprise. Her intensity is apparent in the colors, lines and shapes of her improvisational textile works.
Sheila is also a passionate teacher and has shared her process in workshops around the world. She says, "Another wonderful change quilting brought into my life was the opportunity to teach. It is a privilege for me to witness what my students accomplish in 2-5 days! I am honored to hold the space and guide them as they discover the freedom, joy, and for some, the discomfort that comes from not knowing the outcome of their creations".
Since embarking on her fiber art adventure in 2010, Sheila has won awards at major quilt shows, including: IQA World of Beauty in Houston, AQS Show in Paducah and Road to California. Her work has been exhibited worldwide.
Jacquie is a self-taught modern quilt artist, maker, and teacher. She is known for her innovative designs, striking message quilts and unique style as well as for being a pioneer of creativity, innovation, and expertise in walking foot quilting. Jacquie co-authored Quilting Modern: Techniques and Projects for Improvisational Quilts and her book, Walk: Master Machine Quilting With Your Walking Foot is a comprehensive guide to all things walking foot quilting. Sheis a leader in and advocate for the modern quilting movement. The International Association of Creative Arts Professionals named her Quilt Teacher of the Year for 2014. Walk 2.0: More Machine Quilting with Your Walking Foot is her newest book. She lives in Kansas City with her husband Steve and her dog Olive, and shares her quilting knowledge on her popular blog, Tallgrass Prairie Studio.
Ana Lisa's signature shibori textiles are included in the collections of the Cooper Hewitt, The Museum of Art and Design, the Philadelphia Museum of Art, the De Young Museum, the Oakland Museum, and the Racine Museum. She has completed public art commissions for the Emeryville, CA city hall and the American Embassy in Brunei. Recent exhibitions include a one person show at the San Luis Obispo Museum of Art, 2017. Recent group shows include The Box Project: The Cotsen Collection, Fowler Art Museum and Textile Museum, 2017, Focus on Fiber 2016, Quilt Visions 2016, Quilt National, 2015 & 17; Materials Hard and Soft, Denton, Texas, 2014; ISS international, Hangzhou, China, 2014, and ISS Oaxaca, 2016. Teaching engagements include SF State University, California College of the Arts, as well as international conferences and craft schools. She has received two National Endowment for the Arts Grants and is a fellow of The American Craft Council.
Thank you to our exhibit sponsors!
Davis Family Trust
WRVO Public Media