Positive, Negative, Shallow & Deep
March 25 to May 28, 2023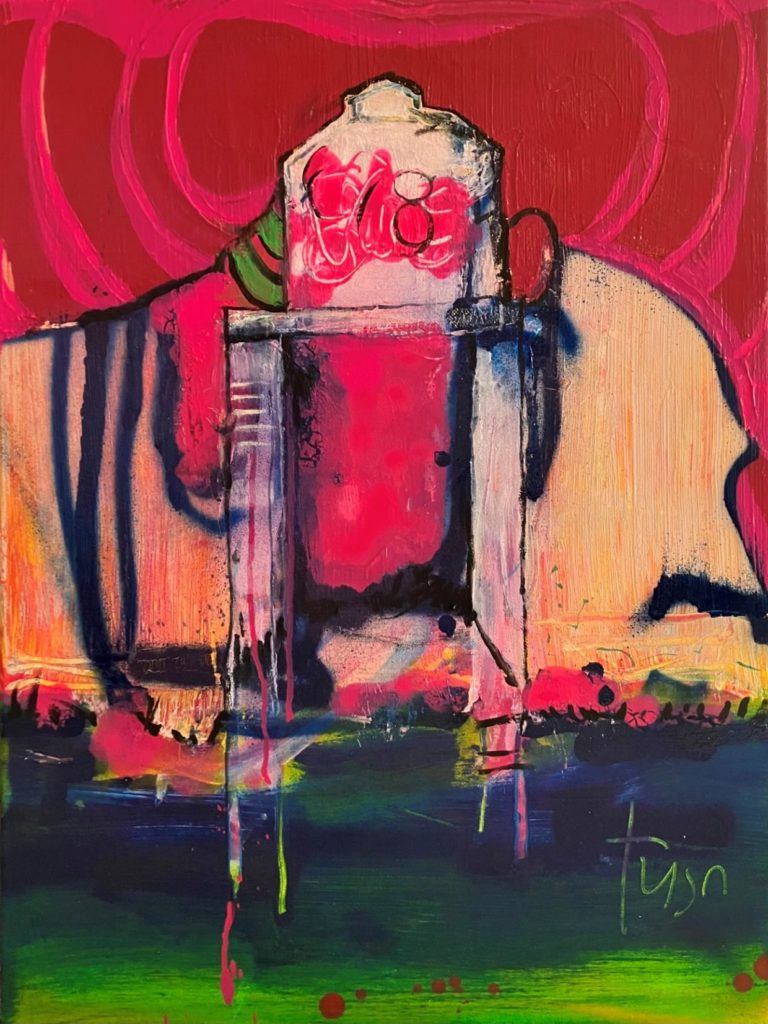 Tyrone Johnson-Neuland is the first of two artists to be featured in this year's Emerging Artists series, which runs jointly in the Schweinfurth Art Center and Cayuga Museum of History & Art. His work in the Schweinfurth will be a range of figurative to pure abstract paintings depicting an internal battle between the chaotic vs the introspective made with acrylic, latex, and aerosol paints. He will show a series of paintings inspired by his travels to Panama at the Cayuga Museum.
Artist's Statement
My paintings follow very much in the long-established tradition of the Expressionists, using an intensity of color and gestural brushstrokes to portray the strength of feeling and emotion. The subject matters vary from figurative to abstract but always with an exploration of spatial, social, or self-awareness. I will use any paint medium that is at my disposal and thrive on what can be unexpected results. The process is always a battle of the chaotic vs the introspective. We all have different coping skills and those influence how we think and react to our daily trials and tribulations. My art allows me the opportunity to challenge and question myself while searching for clarity in my existence in today's world.
About the Artist
Oswego-based artist Tyrone Johnson-Neuland has been creating art for 35-plus years. Johnson-Neuland received his Bachelor of Fine Arts from Syracuse University in 1990 and a Master of Arts from SUNY Oswego in 1999. He is currently the Assistant Director of Instructional Technologies at SUNY Oswego. His work has been exhibited throughout New York, as well as in national shows in Philadelphia and Chicago. Johnson-Neuland's expressionistic paintings are developed from personal and emotional feelings that are sparked by the day-to-day experiences of a father, husband, employee, son, and general spectator of the modern world.
Artist's Talk
Johnson-Neuland gave an artist talk at 5:30 p.m. Friday, April 7, during First Friday festivities. The talk began at the Schweinfurth, then moved to the Cayuga Museum.
Take a Virtual Tour
Click on the "Play" arrow in the lower left corner to view highlights or wander through the exhibit by clicking on the floor with your mouse. Each circle on the floor is a spot where you can move to. Each orange dot is a link to information about the artist and the piece.