Nature inspires "Made in NY" artists in many different ways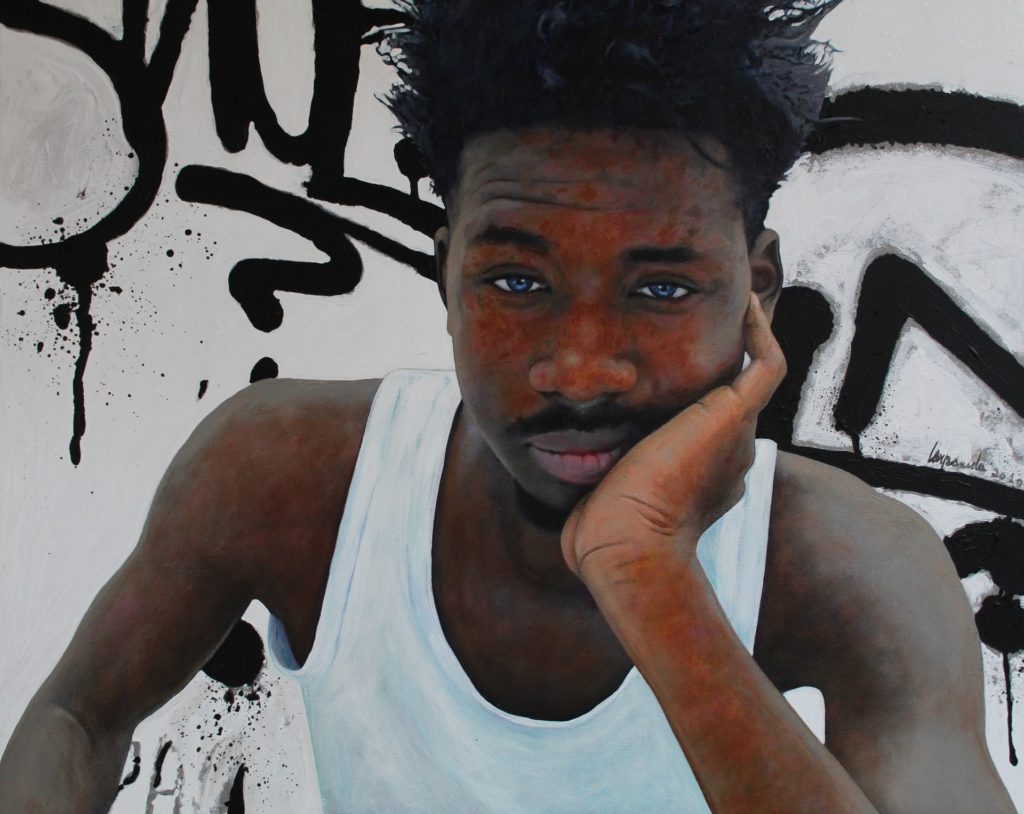 AUBURN, NY (March 15, 2023) – Many of artists featured in "Made in NY 2023," which opens March 25 at the Schweinfurth Art Center in Auburn, have been inspired by nature.
For some, such as Maureen Church of Rochester, the goal with her piece "Erie Canal at Dusk" is to capture the beauty around them. "These paintings are part of a series based on my recent plein air landscape works," Church said in her artist's statement. "I use rich colors and wild brushwork to represent the beauty I see in nature."
Other artists focus on a particular aspect of nature. Henry J. Drexler of Norwich, NY, still lives near the dairy farm where he grew up. His artwork "Bovine Madness XXXV" begins with images of cows that he manipulates to eliminate depth. "Whether painted in black and white or fanciful hues, I strive for playful, abstract works of bovine madness," he said.
Artist Joyce Hertzson of Pittsford actually uses bits of nature in creating her artwork "After the (F)fall," printing leaves and branches on rag paper. "The finished print is always full of surprises," she said in her artist's statement. "Even using the same set of elements and process, I am never guaranteed the same outcome."
Other artists use their creations to warn of humans' abuse of nature. Saranac Lake artist Barry Lobdell's photograph, "Chevron Sky," was taken Nov. 6, 2022, when the temperature reached 70 degrees. "Not a normal temperature for Saranac Lake in November," he said. While the weather made for a beautiful photo, he asked, "Is this beauty only skin deep, hiding within it the danger which is inherent in our unnaturally warming planet?"
Bill Hastings of Ithaca is a naturalist and gardener who is acutely aware of humans' impact on nature. "Every action has an impact," he said. So with his piece "Sway," he does his part to reduce, reuse, and recycle by "utilizing a ubiquitous material that seems unavoidable in contemporary culture: plastics."
Concern for the environment led Cyndy Barbone of Greenwich, NY, to alter her art-making material for her work "Our Rights Are Protected in New York State." Conscious of the growing water crisis, she decided to stop dyeing her yarn. "I have replaced color with white or natural by using varying thicknesses of linen to explore how transparency and density in weave structure can convey images, thereby eliminating the vast amount of water used in dyeing," she said in her artist's statement. "The illusion of light in the resulting work is a powerful metaphor for the human spirit."
A total of 320 artists submitted 480 entries for this year's "Made in NY" exhibition. Jurors Gary Sczerbaniewicz, Theda Sandiford, and Kevin Larmon selected 77 pieces from 76 artists for the show, which will run March 25 through May 28 at the Schweinfurth Art Center in Auburn. The free opening reception will be 5 to 8 p.m. Saturday, March 25. Prize winners will be announced at 6 p.m.
The exhibition is funded, in part, by the New York State Council on the Arts with the support of the Office of the Governor and the New York State Legislature.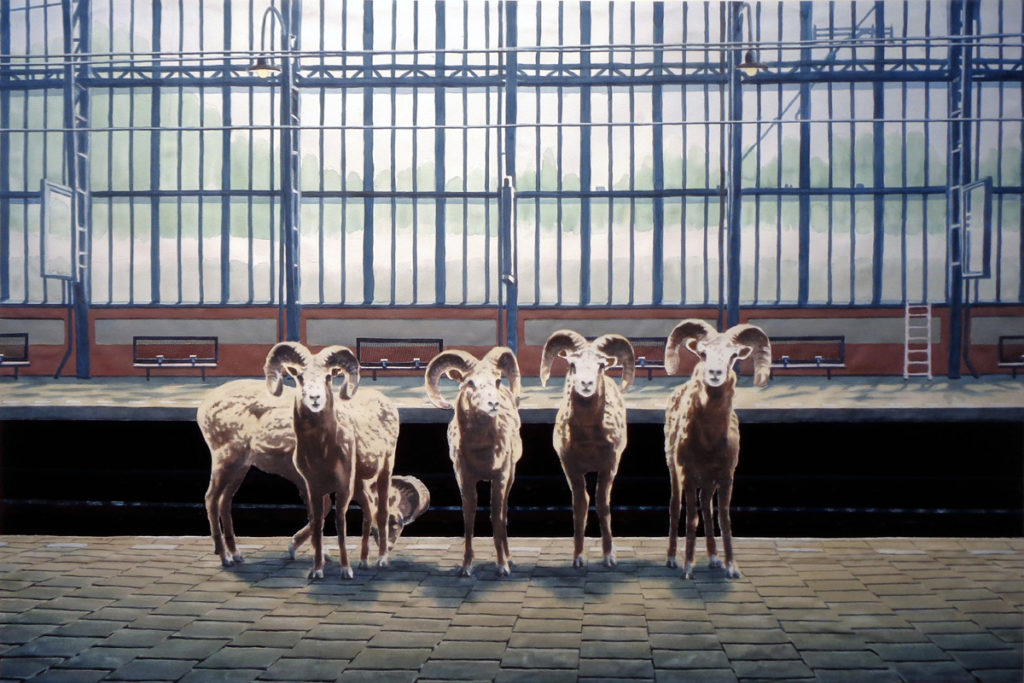 Here is the complete list of participating artists:
Jim Allen of Millbrook, NY; "Untitled," 2023
Anne Auld of Ithaca, NY; "Natural Vessel Diptych," 2022
Cyndy Barbone of Greenwich, NY; "Our Rights Are Protected in New York State," 2020
Amanda Besl of Buffalo, NY; "Electric Daydream," 2022
Lydia Boddie-Rice of Rochester, NY; "She Is Stardust," 2022
Jessica Bottalico of Beacon, NY; "Mini Me," 2022
Paul Brandwein of Rochester, NY; "Good Vibrations," 2021
Pennie Brantley of Petersburg, NY; "Admissions Stripped Bare (Gestapo Prison Project …)," 2020
Susan Byrnes of Brooklyn, NY; "What Was," 2023
Nancy Callahan of Gilbertsville, NY; "When I Rule the World," 2020
Stephen Carlson of Syracuse, NY; "Intuition," 2022
Fernando Carpaneda of Freeport, NY; "Harlem (Freedom! Equality!)," 2020
Robin Caster-Howard of Alfred, NY; "Family Circle," 2022
Daniel Chadwick of Scottsville, NY; "The Industrial Revolution," 2023
Maureen Church of Rochester, NY; "Erie Canal at Dusk," 2023
Stephen Clark of Plymouth, NY; "White Barn" and "Fields Outside of Cuyler," both from
Rachel Ivy Clarke of Syracuse, NY; "These Colors Should Run," 2021
Willson Cummer of Fayetteville, NY; "Onondaga Lake #290," 2023
Sherry Davis of Riverhead, NY; "Immured," 2023
David Dorsey of Pittsford, NY; "Sunny Skies, Green Furrows," 2022
Sharon Draghi of Harrison, NY; "Reckoning," 2022
Henry J. Drexler of Norwich, NY; "Bovine Madness XXXV," 2021
Leonard Eichler of Tully, NY; "Krater 2022 AD," 2022
Deborah Florentino of Blossvale, NY; "Golden Field," 2022
Angela Gaffney-Smith of Saugerties, NY; "A Thousand Reasons Why," 2022
John Gardner of Sauquoit, NY; "Terraform," 2023
Alan Garry of Sleepy Hollow, NY; "Accra Series 1 No. 2," 2022
Bret Garwood of Rochester, NY; "33 Overlapping Squares, No. 2," 2022
Julia Graziano of Manlius, NY; "Perplexed," 2021
Wenda Habenicht of South Worcester, NY; "Gridlock," 2021
Rich Harrington of Endwell, NY; "Queen of Jacks: Clubs," 2021
Barbara Hart of Buffalo, NY; "Drunk Puppet," 2022
Bill Hastings of Ithaca, NY; "Sway," 2021
Jennifer Hecker of Brockport, NY; "Hail, Hail," 2022
Joyce Hertzson of Pittsford, NY; "After the (F)fall," 2022
Lee Hoag of Rochester, NY; "Up for Grabs," 2021
Susan Hoffer of Lake Placid, NY; "A New Blank Tablet: January 20, 2021 12:00 PM EST," 2021
Joyce Homan of Syracuse, NY; "COVID Bubbles," 2020
Shawn Hull of Lansing, NY; "Woman, not girl," 2022
Jenny Hutchinson of Glens Falls, NY; "Tree Symphony in Teal," 2022
Debbie PC Lee of Ithaca, NY; "Apeirogon," 2021
Barry Lobdell of Saranac Lake, NY; "Chevron Sky," 2022
Elizabeth McAlpin of New York, NY; "Unearthed (X)," 2022
Pam McLaughlin of Syracuse, NY; "Good Little Girl," 2023
Kathleen Miles of New York, NY; "Frabjous," 2022
Gabriella Mirabelli of Croton-on-Hudson, NY; "Trees Reflected in Water 1," 2022
Denise Moody of Skaneateles, NY; "Her Trunk," 2023
Robert Morgan of Petersburg, NY; "Mind the Gap," 2022
Kyle Mort of North Syracuse, NY; "Did Anyone Call?" 2022
Joy Muller-McCoola of Glens Falls, NY; "Running Out," 2021
Connie Noftsier of Croghan, NY; "Lea's Mycena," 2023
Rob O'Neil of Albany, NY; "Untitled, Delmar, NY," 2023
Pat Pauly of Rochester, NY; "The Apple Doesn't Fall Far," 2022
Paul Pearce of Mattydale, NY; "Infectious Invasion," 2022
Margery Pearl Gurnett of Pittsford, NY; "Birds Sing Even After the Storm," 2022
Judith Plotner of Gloversville, NY, "Ashes, Ashes, We All Fall Down," 2021
Kari Ganoung Ruiz of Interlaken, NY; "Dawn on the Meadow," 2023
Nicholas Ruth of Rochester, NY; "This Place," 2022
Matthew Sairio of Brooklyn, NY; "Gravity of a Tiny Former Planet," 2021
Vicki Schneider of Hamburg, NY; "Gabriel, Blow Your Horn" and "A Taste of Spring," both from 2022
Karen Sienk of Colden, NY; "Colden Sunrise," 2023
Sara Tack of Troy, NY; "In the Shadows," 2022
Rich Tomasello of Buffalo, NY; "Backpack," 2021
Kurt Treeby of Buffalo, NY; "Atari Skies: Enduro 1," 2021
James Van Hoven of West Monroe, NY; "Murmuration," 2022
Jane Verostek of Syracuse, NY; "Modern Mourning," 2022
James Via of Rochester, NY; "Rome 2022 5029 ," 2022
Lorraine Walsh of Stony Brook, NY; "Marking Time," 2021
Mnetha Warren of Aurora, NY; "Wonder Bread," 2022
Donalee Wesley of Marcellus, NY; "The Revelation," 2023
Aron Winter of Hannacroix, NY; "13 Days," 2023
Gary L. Wolfe of Kenmore, NY; "01000111 01010010," 2021
Carol Wood of Wallkill, NY; "Millions of Faces: Woody Bledsoe," 2023
Hong Wu of Brooklyn, NY; "A Seat at the Table," 2023
David Zeggert of Binghamton; NY; "Musk Portrait," 2021
Stefan Zoller of Henrietta, NY; "Diluvian No. 10," 2022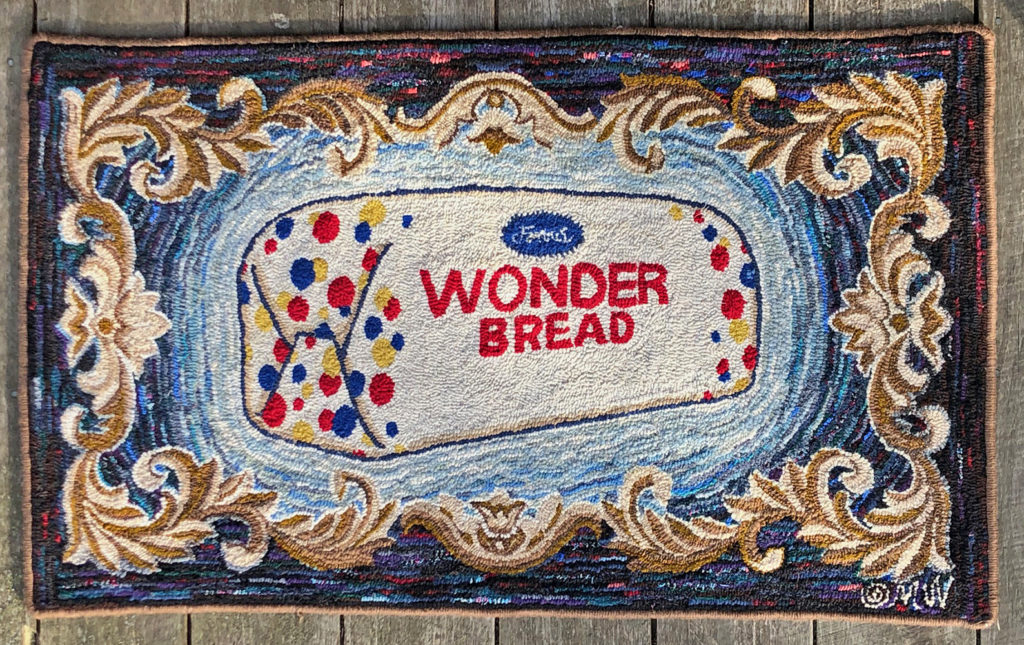 If you go …
WHAT: "Made in NY" exhibition by 79 artists from all over New York State
WHEN: March 25 to May 28, 2023
WHERE: Schweinfurth Art Center, 205 Genesee St., Auburn
OPENING: 5 to 8 p.m. Saturday, March 25, 2023
GALLERY HOURS: 10 a.m. to 5 p.m. Wednesdays through Saturdays and 1 to 5 p.m. Sundays
ALSO ON DISPLAY: "Triggered, Truth & Transformation" exhibition by New Jersey artist Theda Sandiford and "Positive, Negative, Shallow, and Deep," by Oswego artist Tyrone Johnson-Neuland
COST: Opening is free; admission to the Schweinfurth $10 per person; participating artists, Schweinfurth members, and children 12 and under are always free