August 30, 2019 – October 12, 2019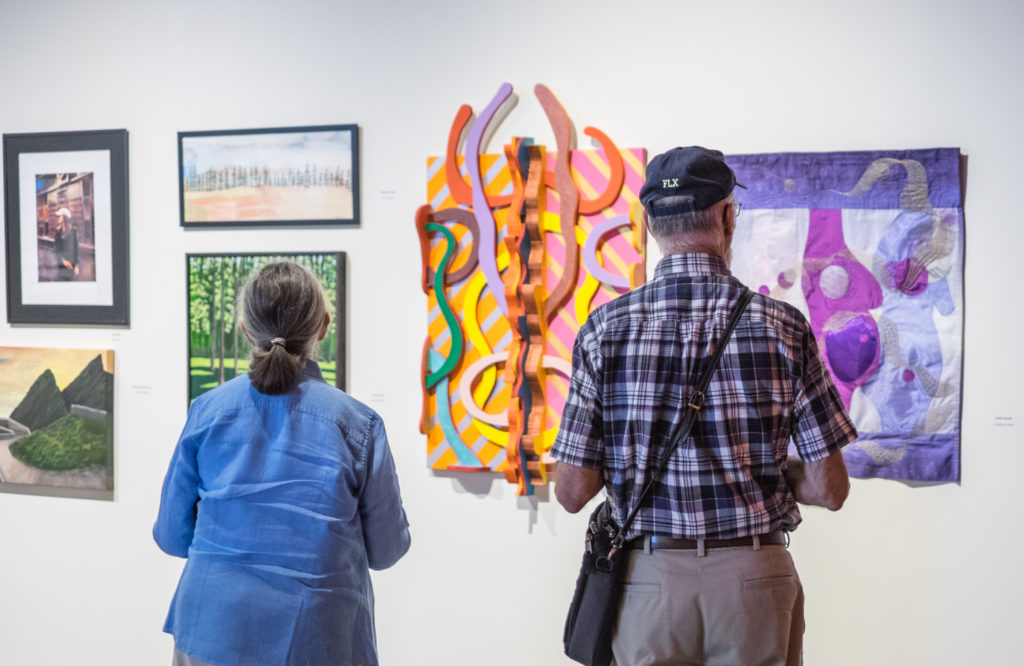 The Schweinfurth Art Center added this exhibit to its roster to showcase members' artwork.
"We know there are many talented artists among our members, and we want to offer them an opportunity to display their work," said Executive Director Donna Lamb. "This exhibit is a celebration of our members talent!"
The exhibit includes a wide range of mediums, such as ceramics, photography, textiles, and paintings. A total of 139 artists are participating in the exhibit.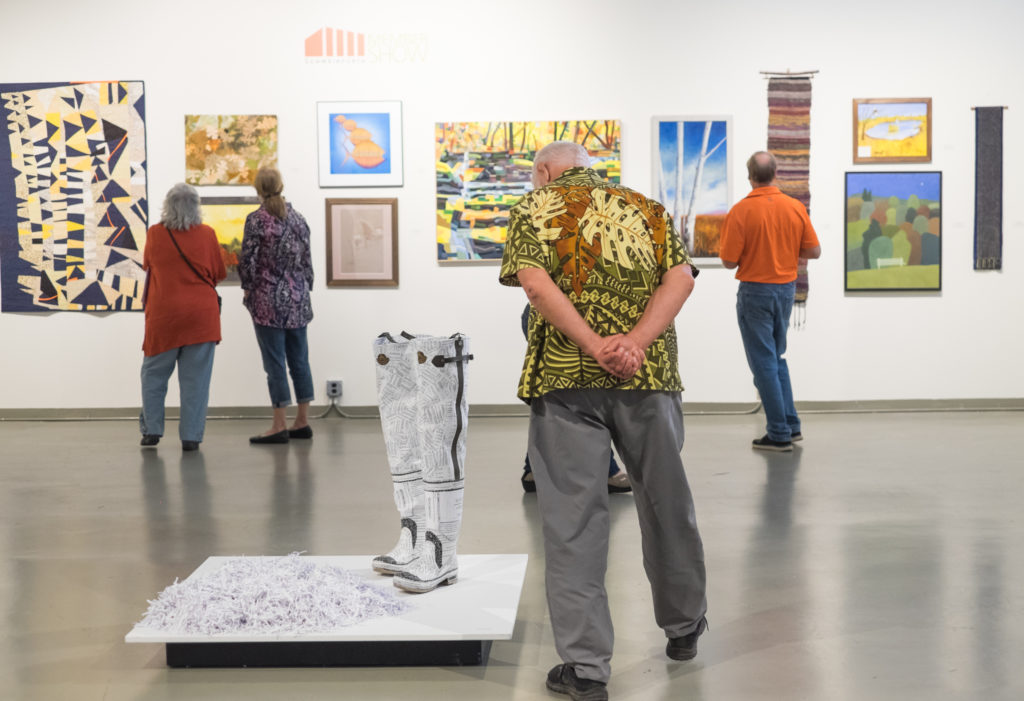 Participating
Artists
Barbara Ackley
Peter Allen
Sherry Spann Allen
Liz Anderson
Debra Araniti
Christopher Baker
Nancy Bardach
Patricia Barnum
Amy E. Bartell
Victoria Bartling
Suzanne Gaffney Beason
Barbara Behrmann
Marna Bell
Deborah Bilinski
Tina Blackwood
Karen Bove
Mary Ann Bowman
Stan Bowman
Carol K. Boyer
Phyllis Bryce Ely
Karen Burns
Stephen Carpenter
Ed Catto
Maureen Outlaw Church
Linda O. Cohen
Deborah Connolly
Barden A. Conroe
Barbara Conte-Gaugel
Christopher Cook
Greg Cost
Willson Cummer
Cindy Dalton
Sharon Dec
Phil Dello Stritto
Cindy Dempsey
Mary Denes
Mary Diamond
Mugdha Dongare
Jill Doscher
Marsha Echelbarger
Kathleen Farrell
Terri Gardner Fendya
Justine Fenu
Erica Fiutak
Kathleen Friedrich
Ellen Gerberich
Mary Giehl
Geoffrey Gilbert
Renata Grec Gilman
Nancy Gong
Terrance Goode
Julia Graziano
Star Greathouse
Margery Pearl Gurnett
Robin Hamill
Mary Beth Haswell
Joyce Day Homan
Sally Hootnick
Tom Hussey
Lowell Hutcheson
Arthur Hutchinson
Deale A. Hutton
Maureen Jakubson
Alan Johnson
Tyrone Johnson-Neuland
Dawn Jordan
Robin Kasowitz
Susan Kaye
Jerome Kaye
Bourke Kennedy
Nancy Kieffer
Beverly Kondolf
Denise Kooperman
John Kosboth
Barbara Krause
Carol A. LaBorie
Beverly Lay
Elizabeth Lee
Christy Lemp
Jody Longeill
Pamela Vogan Lynch
Patty Mabie Rich
Angela Maroun
Joyce Martelli
Anne McCune
Terry McMaster
Daniel McPheeters
Betsy McTiernan
Nikolay Mikushkin
Denise Moody
Laurel Moranz
Susan W. Murphy
Jill Newton
Matt Nord
Sewall Oertling
Jennifer Page
Tanya Parrow
Shirley Penman
Lynne-Marie Perli
Allison Piedmonte
Fred Price
Deb Putman
Cherry Rahn
Kathryn D. Rehrig
John W. Retallack
Roberta Ripberger
Maria Rizzo
Kevin Roberts
Suzanne E. Robison
Timothy Rodrigo
Roslyn Rose
Patricia Rusaw
Mary Ellen Salmon
Penny Santy
Nancy Scanlon
Valerie Schultz
Marcie Schwartzman
Carolyn Senft
Cheri Sheridan
Eric W. Shute
Bryna Silbert
Alan Singer
Jason Smith
Janice Smyth
Tina Somerset
Aafke Swart Steenhuis
Ronald Stefanak
Jean K. Stephens
Sally Stormon
June Szabo
Bryan Valentine Thomas
Diane Thompson
Laura Thorne
Katie Turner
Gail Van Ditto
Tony Van Ditto
Ken Weiman
Cynthia Wells
Stefan Zoller