Juneteenth, also known as African American Independence Day and Freedom Day, commemorates the end of slavery in the United States. Across the country, the day is marked with events and parades. The holiday recognizes the date, June 19, 1865, when Union General Gordon Granger brought notice of freedom for all enslaved people to Galveston, Texas, the farthest outpost of slavery in the United States. This occurred more than two and a half years after the Emancipation Proclamation was issued by President Abraham Lincoln. Upon the issuing of General Order #3 by General Granger, formerly enslaved citizens celebrated joyfully, establishing America's second Independence Day Celebration and the oldest African American holiday observance in the US. In 2020, New York State Gov. Cuomo made Juneteenth an observed state holiday.
All talks and storytelling sessions were virtual via Zoom. Click on the link by each entry to view a recording.
Our Juneteenth celebration is sponsored by the City of Auburn, the New York State Equal Rights Heritage Center, and the Skaneateles Area Arts Council.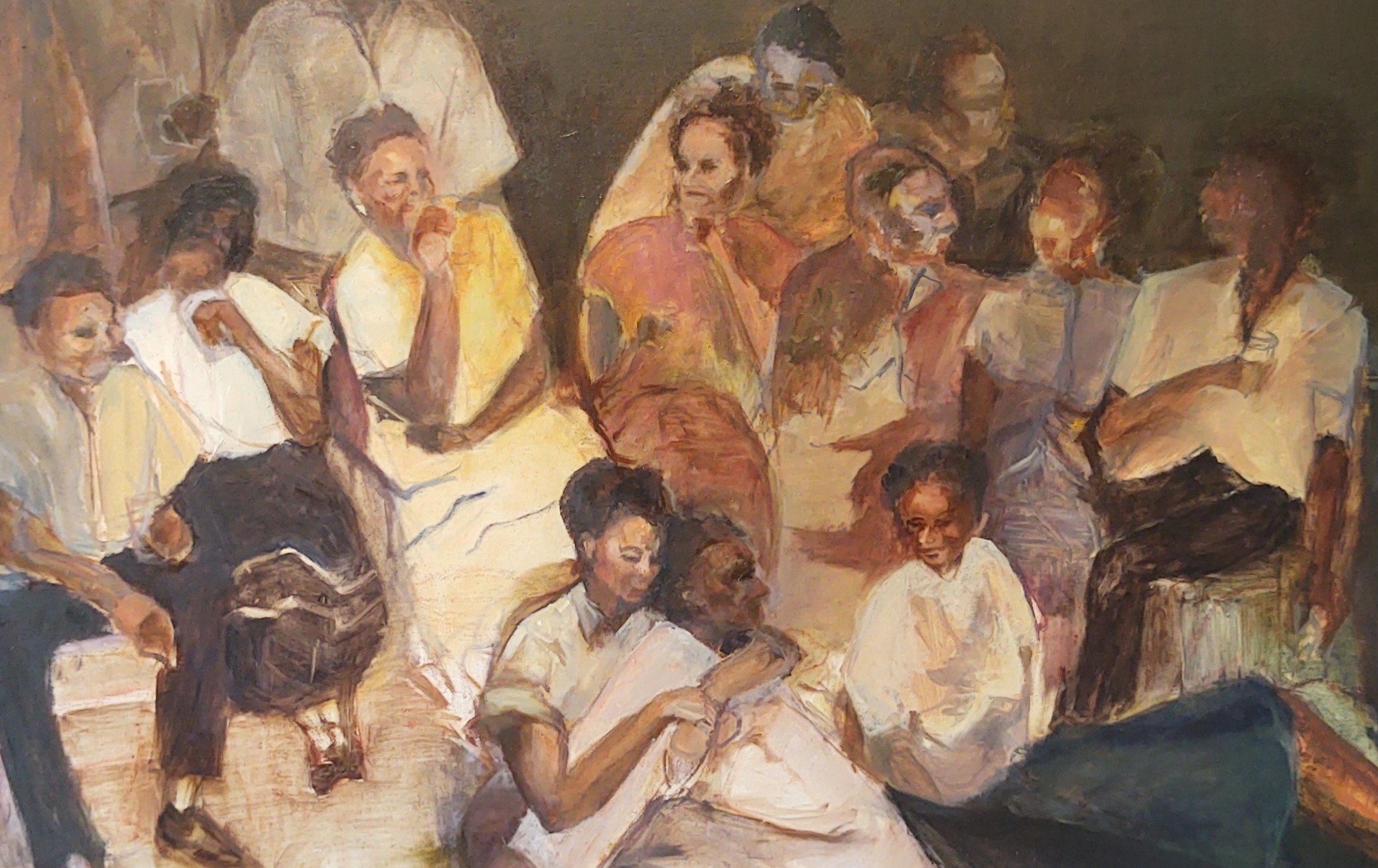 Lecture by Terry Plater on her solo exhibition Harriet's Legacy
Friday, June 18, 2021, at 6 pm
Terry's commentary on the exhibit:
"The idea for this show came together for me in an iterative fashion as I contemplated three things: the 400th anniversary of the arrival of enslaved Africans in the now United States, the release of the film Harriet which so richly conveyed the life, struggles and triumphs of Harriet Tubman, and an ongoing project I have been undertaking -- painting from old family photos to better come to know and honor the history of my own family in Maryland and Virginia. My exhibit links these discreet endeavors in a single narrative, one that imagines, represents, and celebrates family history and 19th- 20th century public life -- specifically here in upstate NY -- as emblematic. The title is meant to convey several things: the intergenerational history, value, and ownership of our collective American story as embodied in slavery and emancipation, the acknowledgement of Harriet Tubman as a local figure and national treasure."
Harriet's Legacy is on view at Schweinfurth Art Center and Cayuga Museum of History & Art June 12 to August 7, 2021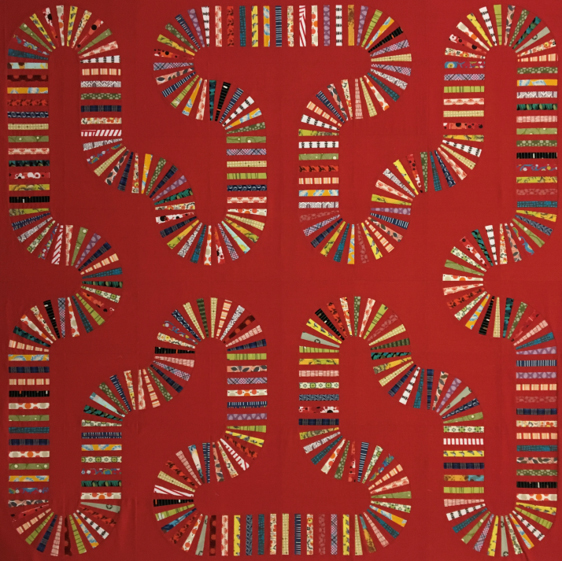 Modern Quilts from My Grandmothers, a lecture by Sarah Bond about her exhibition Threads Across Time
Saturday June 19, 6pm

Sarah Bond is a modern quiltmaker who takes her inspiration from traditional quilts and quiltmakers.  Much of her recent work uses her practice to respond to quilts made by her foremothers who she has traced back to her great great grandmother Jane Arthur Bond and her great grandmother Louvinia Clarkson Cleckley, both of whom spent a period of their lives enslaved. Bond's research leads her to the descendants of those who owned her family and a trove of antique quilts- prompting poignant questions of ownership, legally and ethically, of the labor of her foremothers. As an artist, her quilts are sparked by and evolved from the work of her Grandmothers, women whose determination and creativity reached across generations.
Threads Across Time is on view at the Schweinfurth Art Center June 12 to August 7, 2021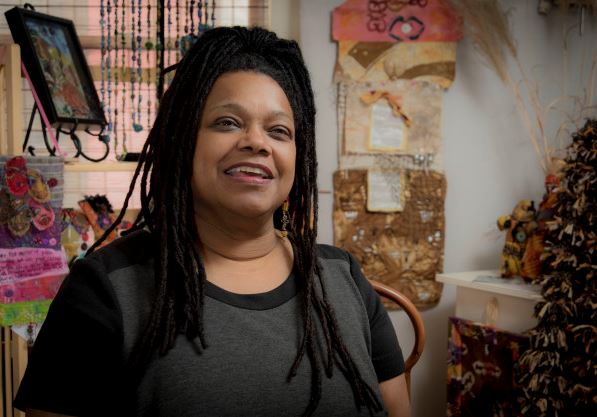 Story teller Vanessa Johnson will perform two stories for children and teens.
Oh, Freedom! June 19, 11:00-11:45 am, for ages 6-10
African Tales, African American Folklore, and Songs of Peace and Justice! Lift up your voice and join storyteller Vanessa Johnson in telling and singing these Freedom tales!
Marching on to Freedom Land! June 19, 12:30-1:30 pm, for ages 11+
Hear the stories of children that helped to free the enslaved on the Underground Railroad, marched during the Civil Rights Movement, and of those who fight for Peace and Justice today!
Artists and community members are invited to create a flag to celebrate, recognize, or educate about the contributions of people of color, whether in our community or nationally. The flag can also be used to comment, raise awareness, or educate about the issues of social justice and current events related to people of color in our nation.
Blank flags will be provided and will be available for pick up during regular business hours at the Schweinfurth Art Center, and on June 19, 2021, at the Equal Rights Heritage Center. Artists are free to use their own style whether that be painting, printmaking, collage, fiber art, etc.
Flags must be completed and returned to the Schweinfurth Art Center by July 31, 2021. The flags will be displayed at the Schweinfurth Art Center and the Equal Rights Heritage Center starting Aug. 21, 2021.
Thank you to our sponsor, Skaneateles Area Arts Council, for your support of this project!