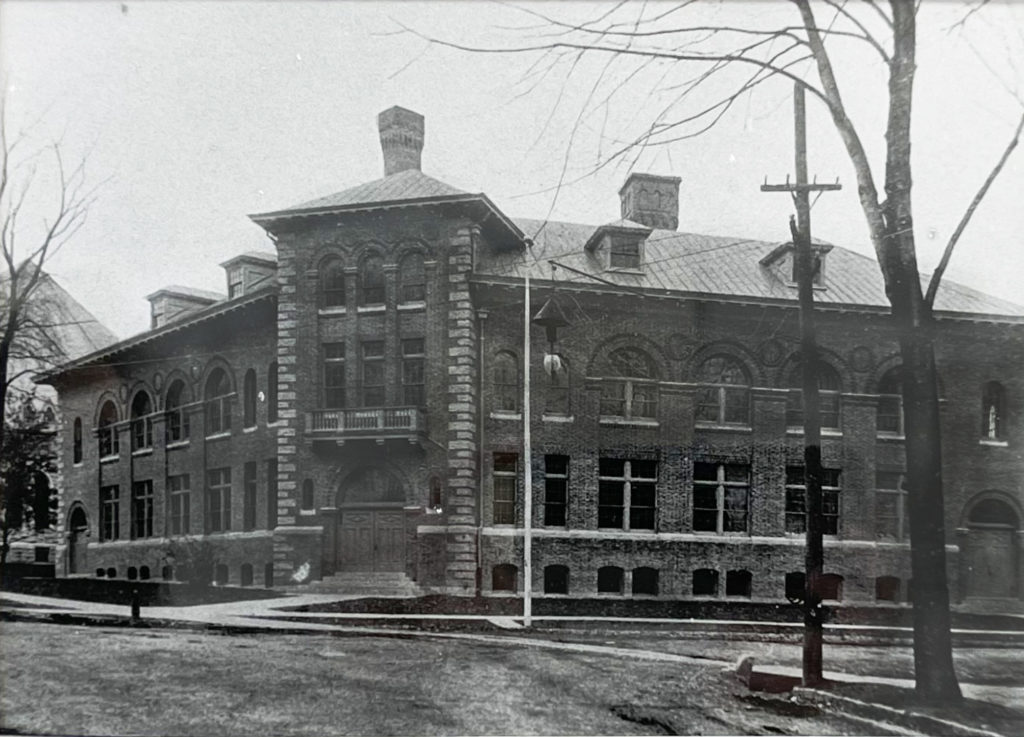 April 21 to May 29, 2021
Julius A. Schweinfurth was born in Auburn on September 20, 1858, the second son of four sons of German immigrants Charles J. and Katherine Ammon Schweinfurth. Charles J. Schweinfurth (1826-1909) descended from a long line of engineers stretching back at least as far as the early 16th Century, when the family was awarded a crest in recognition of excellence in engineering. He had studied at Stuttgart Polytechnic Institute and achieved recognition as a military engineer before emigrating to America around 1852, fleeing persecution for his dissident political activities. He settled in Auburn, where he worked as a woodcarver, turner, and pattern maker. He later opened a shop that designed and crafted church furniture and architectural ornament, and in 1900 was listed in the Auburn City Directory as an architect.
The three eldest sons of Charles and Katherine all became architects of some renown, and though they worked independently for most of their careers – Charles in Cleveland, Julius in Boston, and Albert in San Francisco – together they left a significant architectural legacy stretching across the United States. Julius Schweinfurth, who founded the Art Center in Auburn that today bears his name, was not only a talented architect and draftsman, but also a skilled artist and designer. He produced many drawing and watercolor studies throughout his life, as well as bookplates and other examples of graphic design.
Although Julius Schweinfurth spent most of this adult life in Boston, his will generously provided for the construction and endowment of an art center in his hometown of Auburn. The Schweinfurth Art Center is pleased to present this exhibition in honor of Julius Schweinfurth's generous gift to the people of Auburn.
CHRONOLOGY
1858: Julius A. Schweinfurth born in Auburn, New York
1876: Graduates Auburn Academic High School
1879: Moves to Boston and begins work for Peabody and Stearns
1883: Joins brother Charles in an architectural partnership in Cleveland, Ohio
1885: Leaves Cleveland firm and begins a nine-month tour of Europe
1887: Resumes work at Peabody and Stearns in Boston
1888: Publishes Sketches Abroad
1889: Marries Fannie Bellows of Boston
1890: Birth of son Charles Schweinfurth
1895: Leaves Peabody and Stearns and begins private practice
1931: Death of Julius A. Schweinfurth
1936: Death of wife Fannie Bellows Schweinfurth
1970: Death of Charles Schweinfurth, Julius and Fannie's only child