Fiber Art Open Studio
Jan 01, 2023 10:00AM—Dec 31, 2023 4:00PM
Cost Monthly Non-Members: $40 / Monthly Members: $35 / Drop in: $15
Categories Open Studio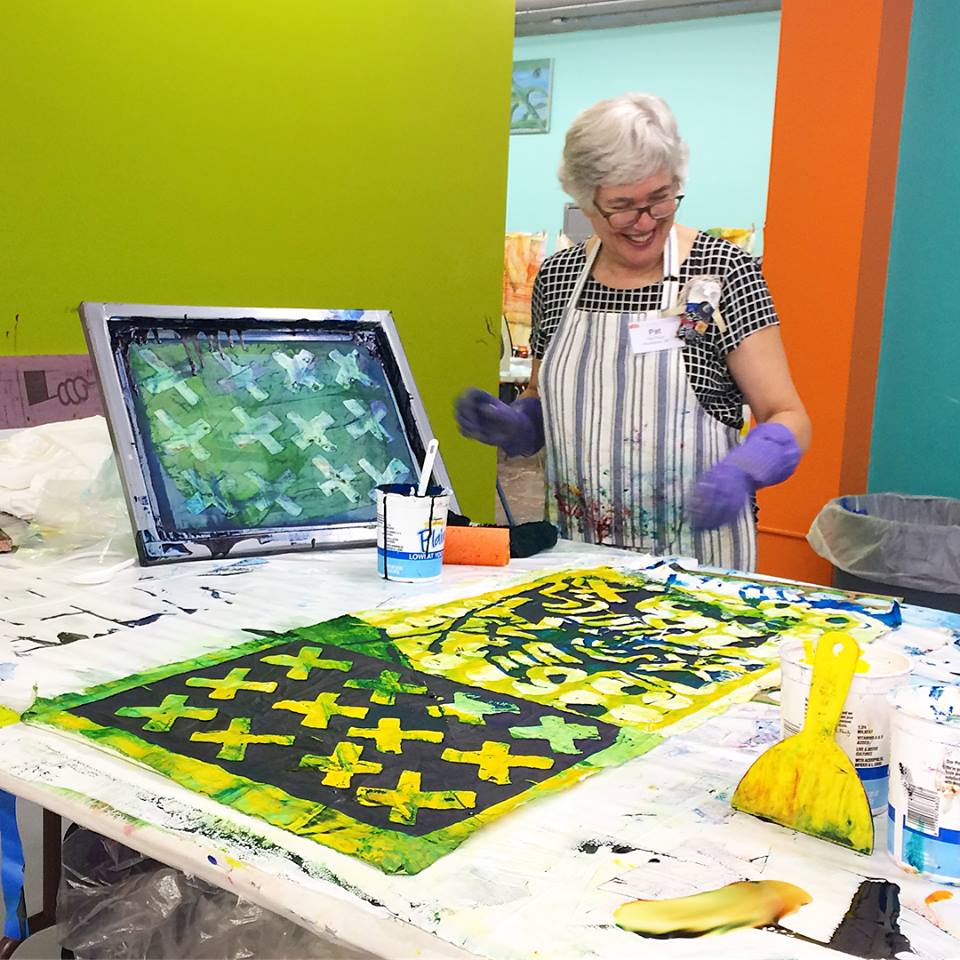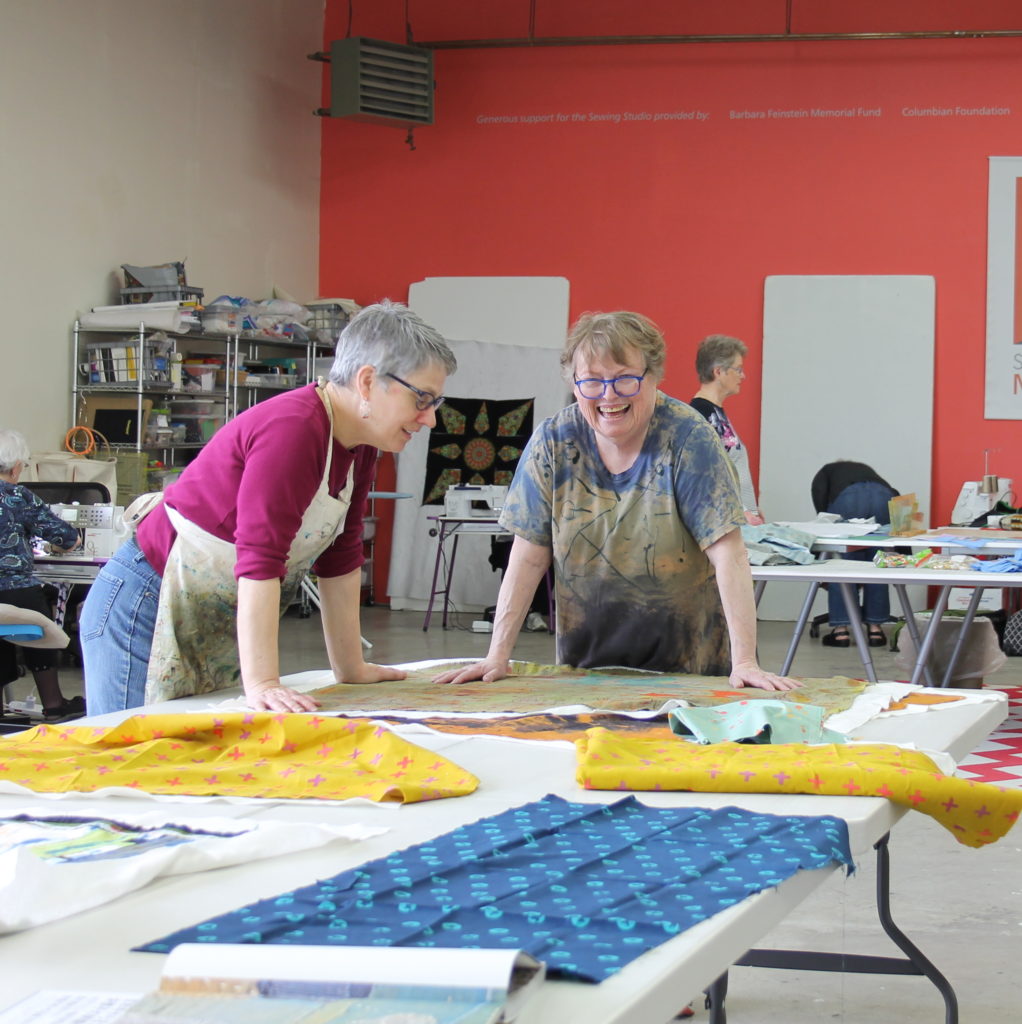 Join our community of artists for Open Studio! The Open Studio program offers the luxury of time, space, tools, and equipment for fiber artists of all kinds to continue their practice. The Studio is available for use on monthly.
Open to ages 15 and up. A short orientation is required prior to using the studio unless you have taken a class at the Art Center. All first time participants must sign up for a month before using the drop in option
The dye studio is perfect for large batch dyeing, felting, and all other types of messy projects. It also has 2 sets of industrial sinks with sprayers, a mop sink, 2 washers, 2 dryers, indoor clothes line for hanging wet work, 5 gallon buckets, and portable burners.
Our sewing studio has lots of natural light, design walls, and space to spread out for large projects. The sewing studio also has, various cutting mats, rotary cutters, rulers, a designated cutting area, irons and ironing boards, a Handi-Quilter Sweet Sixteen sit down longarm machine, sergers and Bernina sewing machines. (To use the sewing machines you must have sewing experience or complete one of our classes. We also charge a small maintenance fee for use.)
Studio Hours:
The Studio is open Tuesday- Saturday 10am – 4pm. These hours are subject to change due to events, children's classes, and occasional workshops. Participants will be notified prior to any changes.
NEW COVID 19 Procedures:
To protect the health and safety of our staff, other artists, and our community: To prevent overcrowding, you must notify us of when you plan to use the studio, and wear a mask at all times.
Community tools will be assigned if needed and not shared. Each person is required to clean and sanitize their workspace before and after use.