Clay Open Studio
Jan 01, 2023 10:00AM—Dec 31, 2023 4:00PM
Cost Monthly Non-Members: $40 / Monthly Members: $35 / Drop in: $15
Categories Open Studio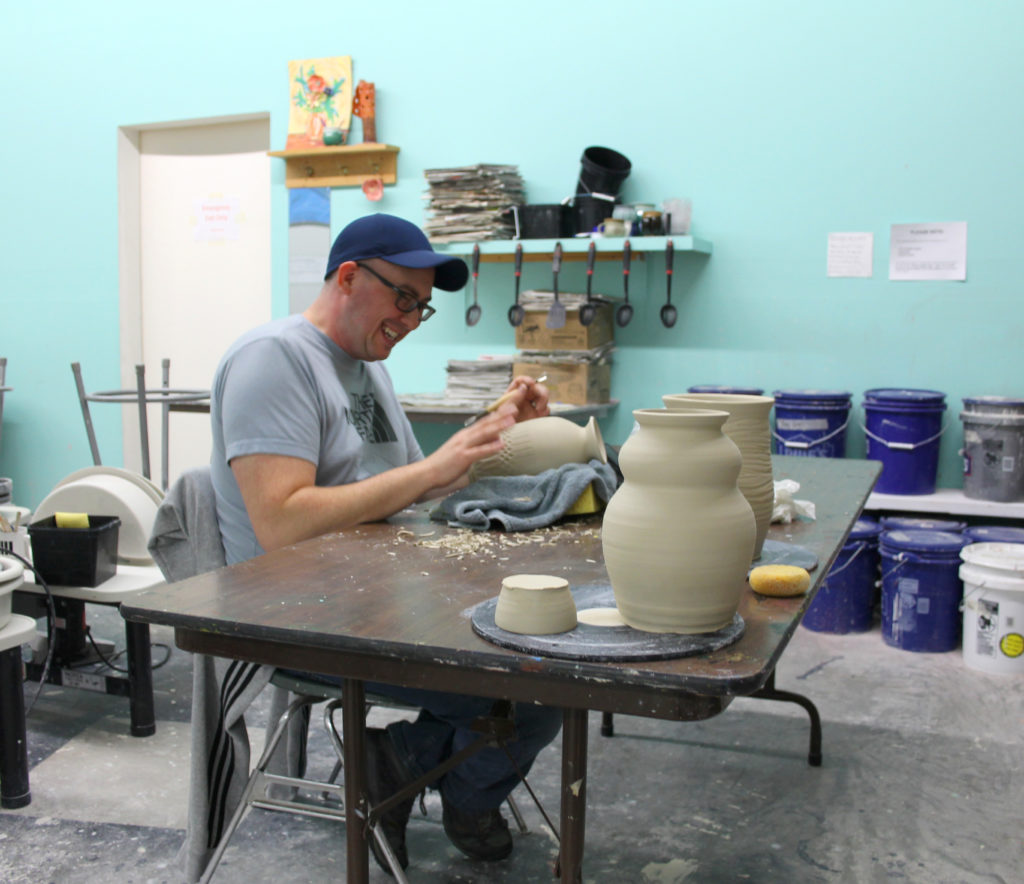 Join our community of artists for Open Studio! The Open Studio program offers the luxury of time, space, tools, and equipment for ceramic artists to continue their practice. The Studio is available for use on for a monthly fee. All first time participants must sign up for a month of open studio or have taken a clay class with us before using the drop in option.
Open to ages 15 and up. A short orientation is required prior to using the studio unless you have taken a clay class at the Art Center. If this is your first time using the clay studio please email julia@schweinfurthartcenter.org to schedule an orientation BEFORE you sign up.
Our Clay studio is equipped with eight wheels, a kiln, a Bluebird pugmill, community tools and glazes, plaster press molds, wedging tables, and designated storage space for each artist.
Purchasing Clay
Clay is available for purchase in a 50 lb box or a 25lb bag. Note that clay used in the Clay Studio must be purchased through the Art Center. This allows us to reclaim clay and to minimize problems in kiln firings. Exceptions possible if approved by a Clay Studio monitor.
50 lb box: $50 #65 Stoneware – Cone 6
25 lb bag: $25 #65 Stoneware – Cone 6
Studio Hours:
Wednesday – Saturday from 10am-4pm and Sunday from 1-4pm
These hours are subject to change due to events, children's classes, and occasional workshops. Participants will be notified prior to any changes.
NEW COVID 19 Procedures:
To protect the health and safety of our staff, other artists, and our community: The clay studio is small with wheels situated face to face. We highly recommend masks be worn in the studio, especially when a larger group is present in the space.