March 26 to May 15, 2022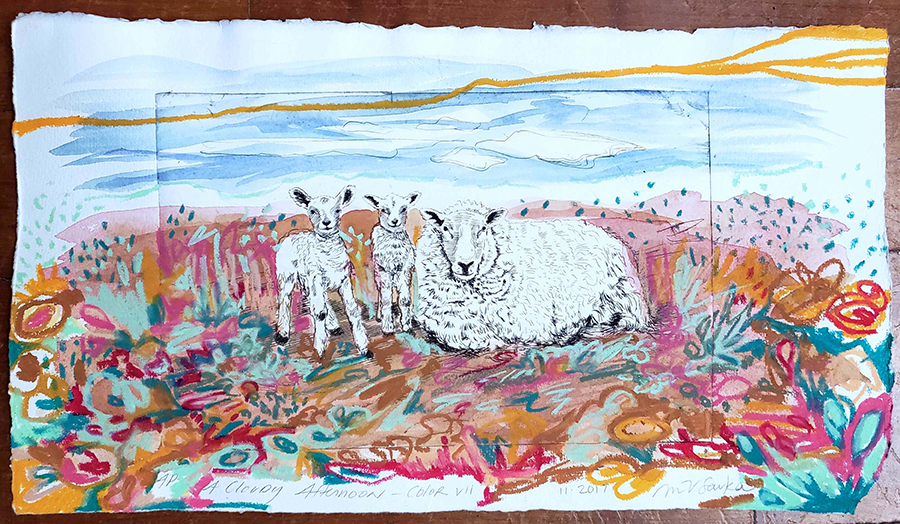 Owasco artist Victoria Savka displays her drypoint prints of animals in the Schweinfurth's Gallery Julius.
Savka is an interdisciplinary project-based artist who savors the challenge to present a story waiting to be discovered. She gravitates towards mediums of paint, printmaking, writing, and ceramics, but is always eager to learn new methods. Her approach begins with meticulous consideration to process and ends with carefree ebullience.
A frequent instructor, Savka will be teaching a five-week class, Introduction to Printmaking and Monoprints, April 9 through May 14 (no class May 7) at the Schweinfurth. Click here for more information and to register.
Artist's statement:
Animals have been my muses for quite sometime. Their fur, feathers, and wool provide wonderful texture, but it's their personalities that shine through. I see printmaking as a chance to create different stories through the smallest shifts of color and imagery. Through the possibilities of multiples I create variations where I experiment with different colors, layering images, and pushing a more for moody or whimsical atmosphere.
Learn more about Victoria Savka
Take a virtual tour