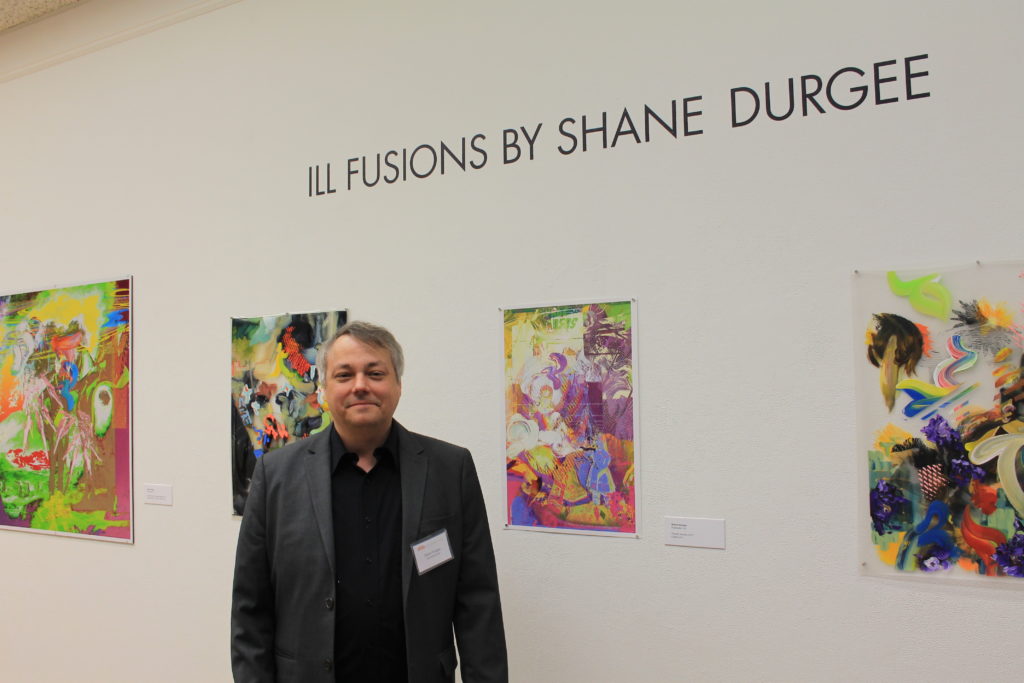 April 20 to June 17, 2018
Gallery Julius will feature work by Shane Durgee of Rochester, NY. The exhibit will include oil and acrylic paintings, and digital collages.
Durgee's collages begin as a contemplation of how American identities are constructed during childhood through a matrix of outside influences dominated by mass media and consumerism. Durgee applies paint marks that are scanned and embedded into the collages, which in turn act as sketches for future paintings.
Shane Durgee studied Illustration at Syracuse University, earning a BFA in 1998. After years of struggling in the fantasy and science fiction illustration market, he shifted his focus to more expressive work, earning an MFA from Rochester Institute of Technology. He works full time in Rochester as an instructor and a Gallery Coordinator for the Bevier Gallery at R.I.T.