May 28 to August 14, 2022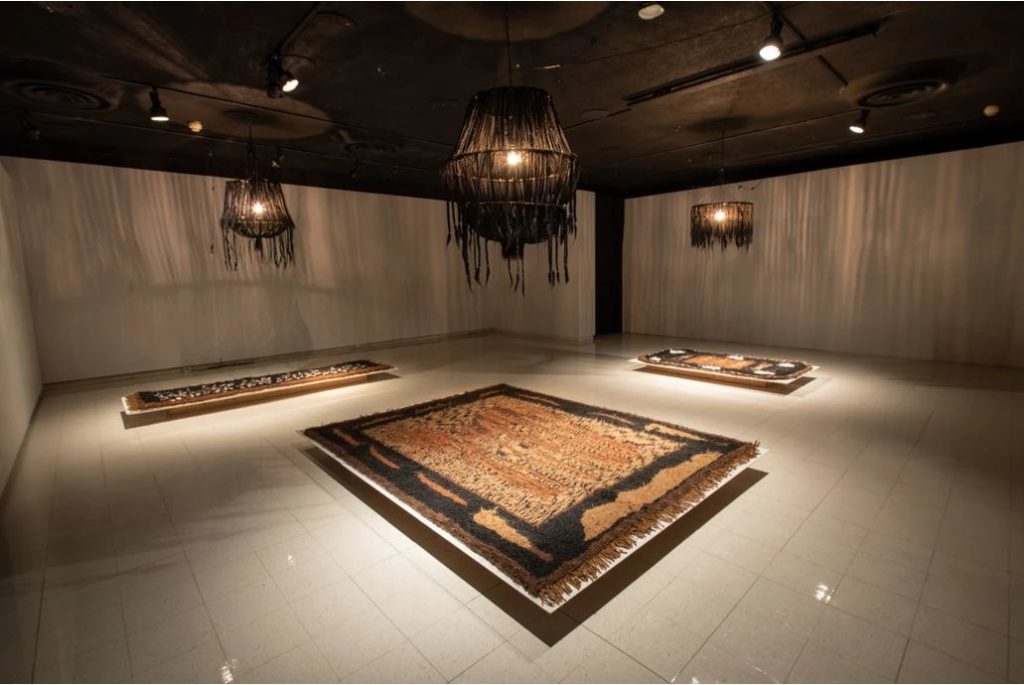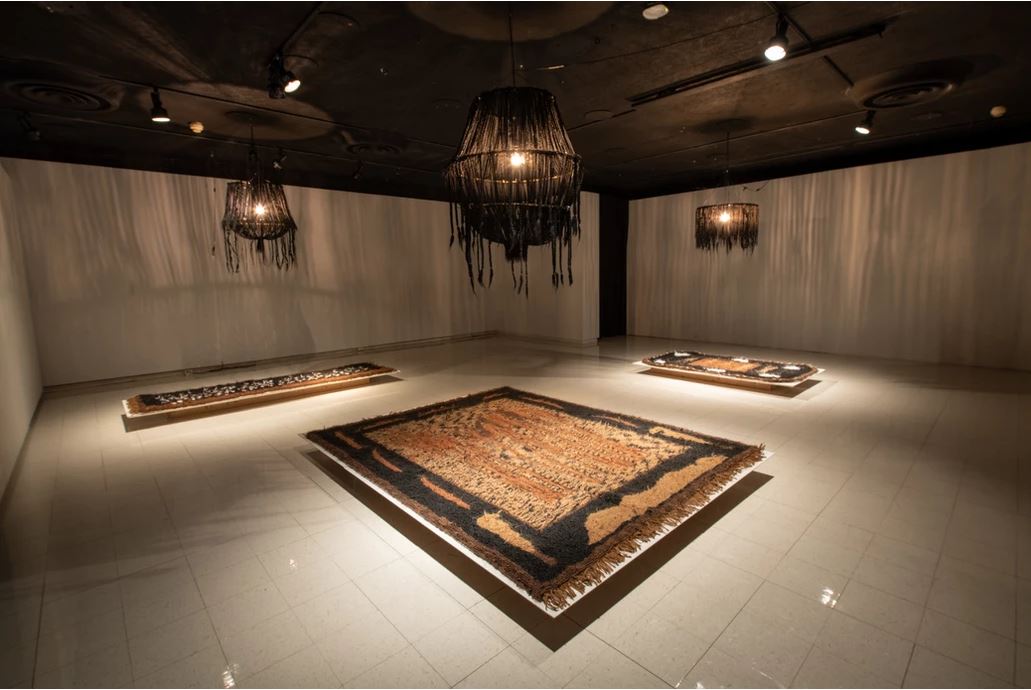 Here/Hear revolves around the erasure of Black bodies and culture. Work from two of artist Quinn Hunter's recent series, Paradise: The Myth of a Liberal North and I See You Now, I Hear You Then, address this in different ways.
In Paradise: The Myth of a Liberal North, Hunter researched the promise of Detroit that many Black Southerners sought during the great migration and how the fallout of that promise has led to Detroit today: the result of redlining, white flight, and divestment.
Hunter sourced photographs from the Detroit Public Library archive of two prominent Black neighborhoods, Black Bottom and Paradise Alley. These images centered around life in the neighborhoods prior to their destruction in the late 1950s and 1960s when their homes and businesses were razed to build freeways.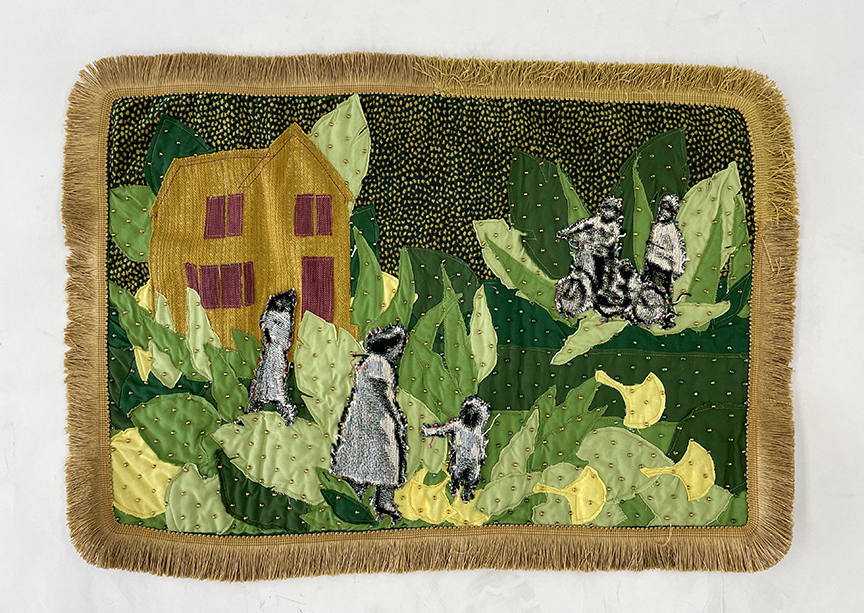 "Using these images and archival information, I created a series of work to talk about forced migration that is honest and painful, but also about resilience," she said. She created digital tapestries of the images using a jacquard loom, then physically ripped out all signs of life. She collaged the ripped pieces into new works that represent their new communities.
In I Hear You Now, I See You Then, Hunter focuses on antebellum plantations in the South that fail to acknowledge the enslaved people whose labor built the homestead and made them prosper.
She created chandeliers and rugs out of hair extensions that reference three separate plantations. "Each set of objects is tailored to a specific plantation home and site that is using erasure to profit from these places of historic pain," Hunter said. "All the sites referenced here are presently used as wedding venues. It is only through erasure that such a happy event can be held in a space of such grand historic pain."
She chose hair as her material because it is an important part of Black culture: "By using a material that is so ingrained and socially connected to the Black body to make these objects, I am not only re-inscribing the history of enslaved labor back into these sites but connecting the historic Black body to the contemporary Black body,"
Hunter gave an Artist Talk about her exhibit Friday, July 1, 2022, as part of Auburn's First Friday celebration. Watch the talk below.
Artist Biography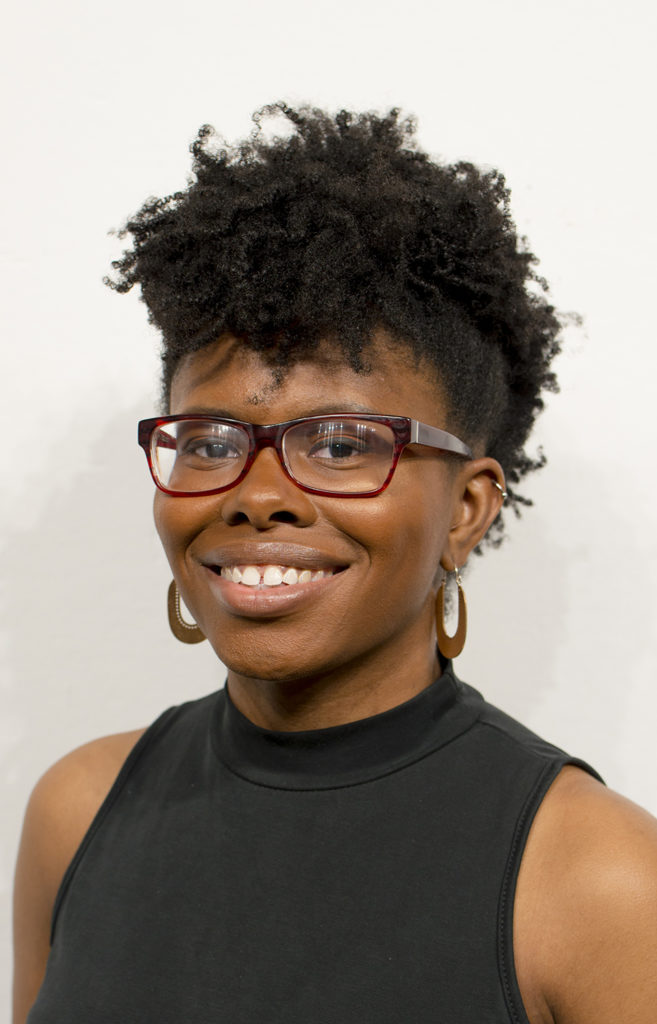 Quinn Alexandria Hunter is a sculptor and performance artist from North Carolina who completed her MFA work at Ohio University. In fall 2020, she became an artist in residence at Wayne State University in Detroit, MI. She works primarily with hair and the African American female body as material. Hunter is interested in the erasure of history from spaces and how the contemporary uses of space impacts the way we as a culture see the past.
Her work negotiates between the self and the world. Hunter's practice is contending with the false narratives of a romanticized past and interrupting them by laying a truth next to them. Through making, Hunter remembers Black women and is re-inscribing their labor back into place in the heart of Appalachia where the Underground Railroad once ran.
Hunter is a recipient of the I. Hollis Parry/Ann Parry Billman Award (2019), 2020 Artist in Residence of the Chautauqua School of Visual Art, the 2020/2021 Wayne State Artist in Residence and The International Sculpture Center's 2019 Outstanding Student Achievement in Contemporary Sculpture (2019). Learn more about Hunter on our website.
Thank you to our exhibit sponsors!
New York State Council on the Arts
Nelson B. Delavan Foundation Part A
Cayuga County Convention and Visitors Bureau
Support for this program is provided by the City of Auburn's American Rescue Plan Act (ARPA) allocation of funds to support the City of Auburn Historic and Cultural Sites Commission's Harriet Tubman Bicentennial project with a goal of boosting the recovery from the pandemic for the tourism, travel, and hospitality industry.