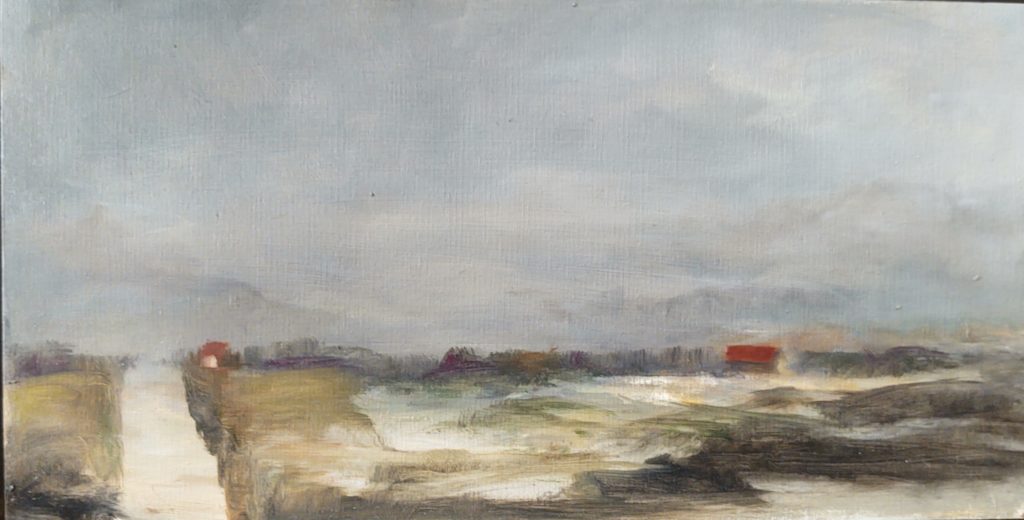 June 12 to Aug. 7, 2021
This exhibition by Terry Plater is part of the Emerging Artist Exhibition series in partnership with the Cayuga Museum of History & Art. One part of the exhibit will be on view at the Cayuga Museum and the other part will be on view in Gallery Julius at the Schweinfurth.
Artist Statement:
The idea for this exhibit came together for me in an iterative fashion as I contemplated three things: the 400th anniversary of the arrival of enslaved Africans in the now United States (in 2019); the release of the film "Harriet," which so richly conveyed the life, struggles and triumphs of Harriet Tubman; and an ongoing project I have been undertaking: painting from old family photos to better come to know and honor the history of my own family in Maryland and Virginia.
The proposal links these discreet endeavors in a single narrative, one that imagines, represents, and celebrates family history and 19th-20th century public life — specifically here in upstate NY — as emblematic. The title is meant to convey several things: the intergenerational history, value, and ownership of our collective American story as embodied in slavery and emancipation, the acknowledgement of Harriet Tubman as a local figure and national treasure.
Terry Plater wishes to thank all those who made this exhibition possible: The Schweinfurth Art Center and the Cayuga Museum of History and Art in Auburn; and the Community Arts Partnership of Tompkins County.
Terry Plater gave a lecture via Zoom about her exhibit on Friday, June 18, as part of the Schweinfurth's Juneteenth Celebration.