May 28 to August 14, 2022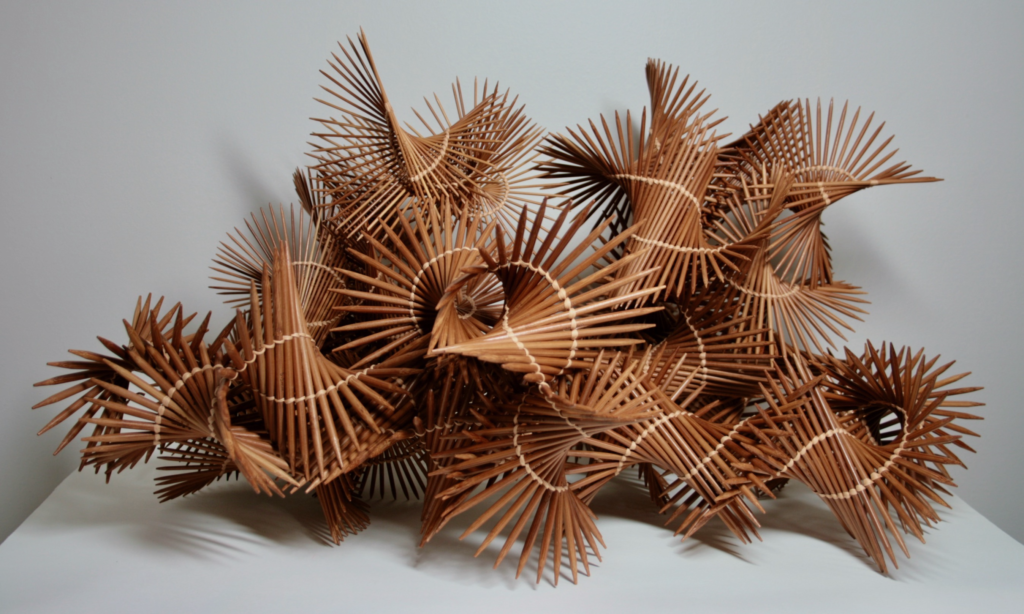 Excellence in Fiber VII will be on view May 28 through Aug. 14, 2022. This is an annual juried exhibition from Fiber Art Now magazine as part of their publication and features fiber artworks from all over the world. The full exhibition, with works by 62 artists, appeared in print in their Spring 2022 issue. Selected artists are represented at the Schweinfurth.
Meet some of the artists involved in the show by watching their Artist Talks.
Artwork was selected in five categories:
Wall/Floor Works: Two-dimensional works, including quilts, tapestries, weavings, carpets, or works in any other fiber-related medium or technique that are intended for wall or floor display
Sculptural Works: Three-dimensional works in fiber
Vessel Forms/Basketry: Functional work and sculptural expressions of the vessel form
Installation Works: Three-dimensional work created as an environment
Wearables: Body adornments, including wearable art clothing, accessories and jewelry
This year's exhibition was selected by jurors Petra Slinkard and Melinda Watt. Slinkard is director of curatorial affairs and The Nancy B. Putnam Curator of Fashion and Textiles at Peabody Essex Museum in Salem, MA. Watt is president of the Textile Society of America and chair and Christa C. Mayer Thurman Curator in the Department of Textiles at the Art Institute of Chicago.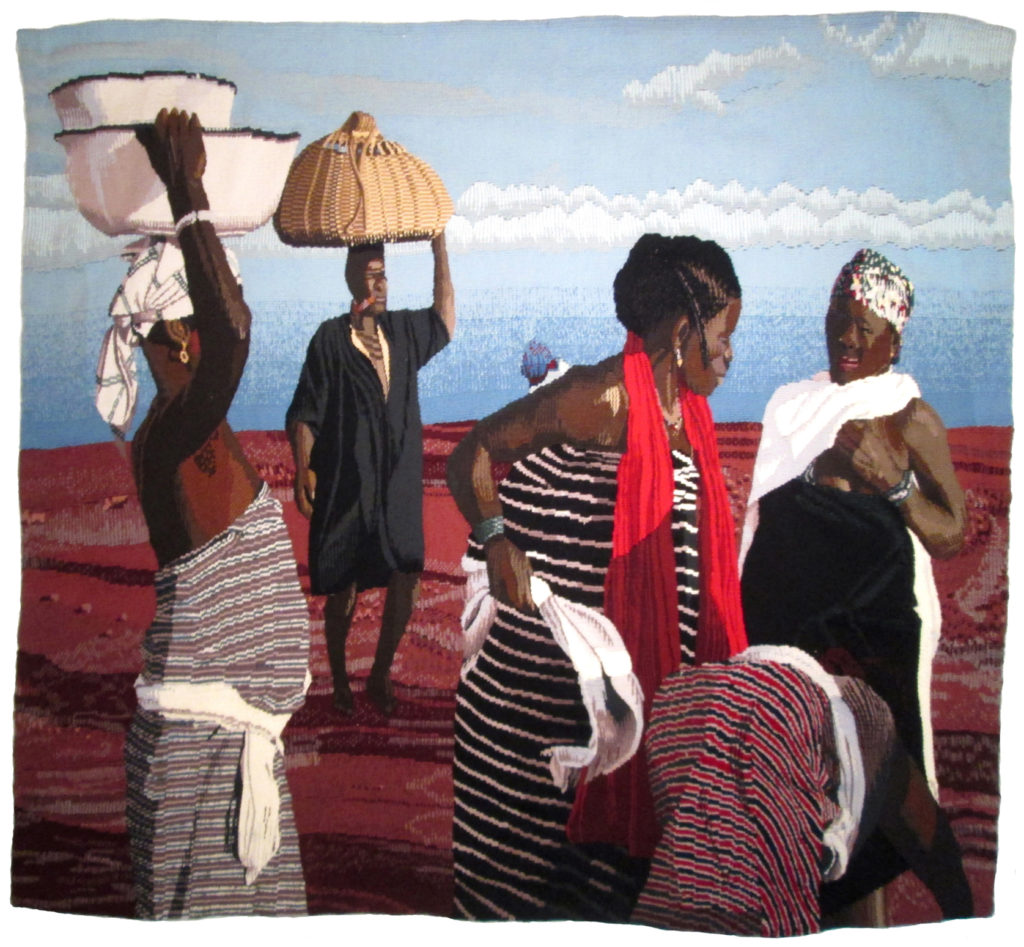 Participating Artists
Alyssa Ackerman
Miyako Asaba
Bayda Asbridge
Tracy Anna Bader
Kate Barber
Cyndy Barbone
Linda Barlow
Becca Barolli
Margaret Black
Eszter Bornemisza
Laura Bowman
Michelle Browne
Gray Caskey
Linda Colsh
Victoria Findlay Wolfe
Paulina Fuenzalida-Guzman
Sally Garner
Leesa Zarinelli Gawlik
Robin Haller
Leah Higgins
Trish Johnson
Jess Jones
Fatiha Kheddaoui
Kathy Knapp
Betty Jane Lau
Hattie Lee
Mary Ann Lomonaco
Elaine Longtemps
Valerie Maser-Flanagan
Katherine McClelland
Dominie Nash
Bonnie Schultz Platzer
Xuena Pu
Joh Ricci
Elizabeth Runyon
Sundie Ruppert
Tommye Scanlin
Janet Sikirica
Adrienne Sloane
Bonnie J. Smith
Karen Troyer
Hanna Vogel
Peggy Wiedemann
Tony Williams
Hope Wilmarth
Denise Ziganti
Thank you to our exhibit sponsor, Nelson B. Delavan Foundation Part A