October 29, 2022, to January 8, 2023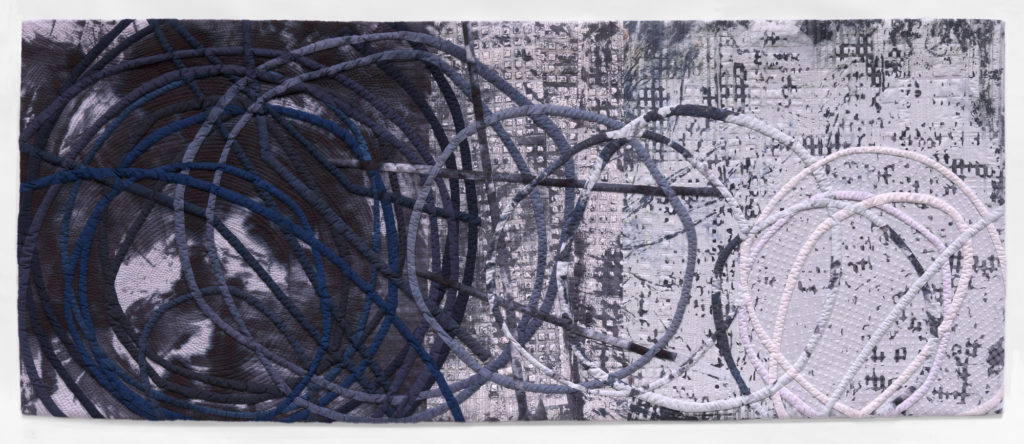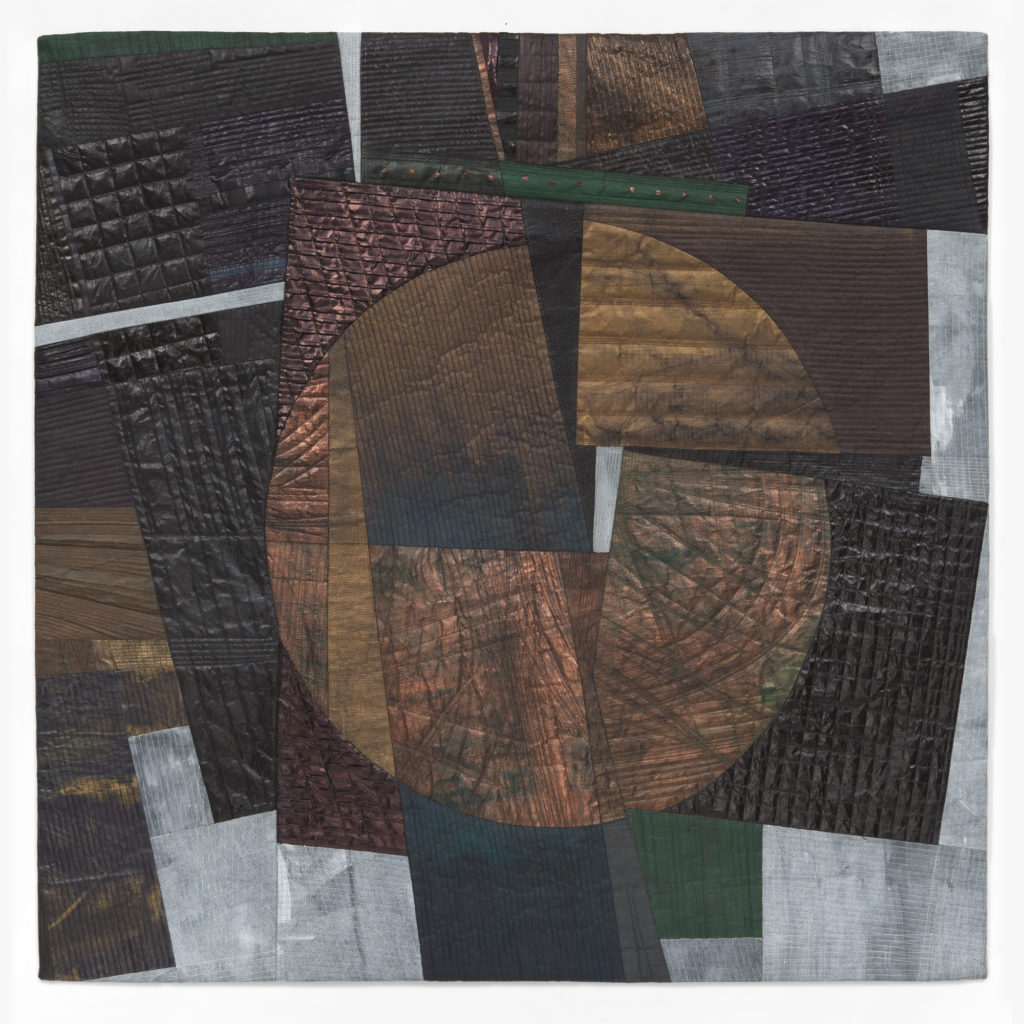 Judy Kirpich's exhibit, Emotional Constructs, contains artworks from her Indigo Composition and Memory Loss series. Influenced by her mother and mother-in-law's Alzheimer's diagnoses, Kirpich uses the art quilt form with hand-dyed fabrics to explore emotional stability, fragility, and loss.
She says, "The loss of memory is not a sudden event. Memory comes and goes; it fades in and out. There are bright spots where recollections are sharp and focused, and darker areas where people and events are no longer accessible. Confusion and often anger reign."
In the Indigo Composition works, Kirpich uses cloth created by a Chinese ethnic minority who dye their homespun cotton with indigo. The cloth is dyed and dried several times and then soaked in a brew of ox or pig blood, raw hide, persimmon skins and pounded chestnut shells. When the fabric is dry, one side is covered with egg whites and then the cloth is beaten with a heavy wooden mallet, resulting in the sheen on one side of the cloth.
Kirpich intricately pieces and quilts alternating sides of this cloth to create large dark forms on contrasting fabric. These pieces evoke a sense of opposing values: balance/unbalance, breaking apart apart/coming together.
She says, "Indigo Composition Nos. 3-14 are a series of self-portraits. To most people I seem very strong and self-sufficient. Only upon closer inspection can you see the detail, complexity, and fragility of my emotional base. Like this fabric, for the careful observer there is a lot to discover.
"In 2021, my sister, brother and I moved my mother from her house of 46 years to an assisted living memory care unit. In less than a week, we dismantled a house that was built by my father and full of my mother's art. It was an upsetting experience. It was the only house I knew as a child, and was full of family memories. Indigo Composition Nos. 15-20 seek to capture the jarring emotions I felt in the aftermath of the move and during that difficult week."
Learn more about Judy Kirpich's inspirations.
The exhibit's opening will be 4 to 6 p.m. Saturday, Oct. 29, 2022. Light refreshments will be available. The opening is free and open to the public.
Listen to Judy's Artist Talk
---
Judy Kirpich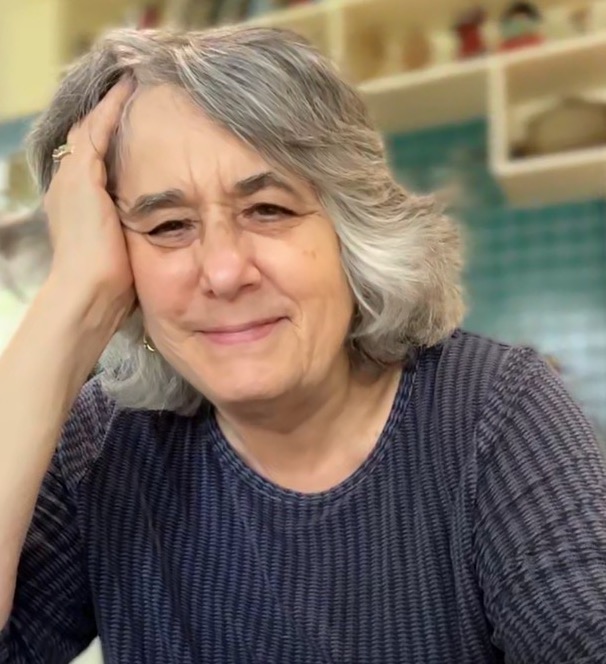 Judy Kirpich has always been interested in sewing it was only in 2005 that she discovered improvisational quilting and started her studies with renowned quilt artist, Nancy Crow. Since 2012 Judy's quilts have been seen in museums and quilt exhibitions in Europe, Asia, Australia, South America, and in the United States. She was awarded the prestigious Quilt National Japan Prize and joined a select group of artists showing their work in Mastery: Sustaining Momentum, a Nancy Crow curated show in May 2016. Her Conflict
Series quilts were shown at a one woman show at the Aughinbaugh Gallery in 2017 and she recently had a solo retrospective at the Delaplaine Art Center. From 1978 until 2014, Judy Kirpich was the founder and CEO of an award winning branding agency, Grafik. She directed a team of over 35 strategists and creative professionals and was responsible for developing large-scale integrated branding programs. Under Judy's direction, her firm received over 650 awards for design excellence, and she was profiled in the book International Women in Design.