Classes resume at Schweinfurth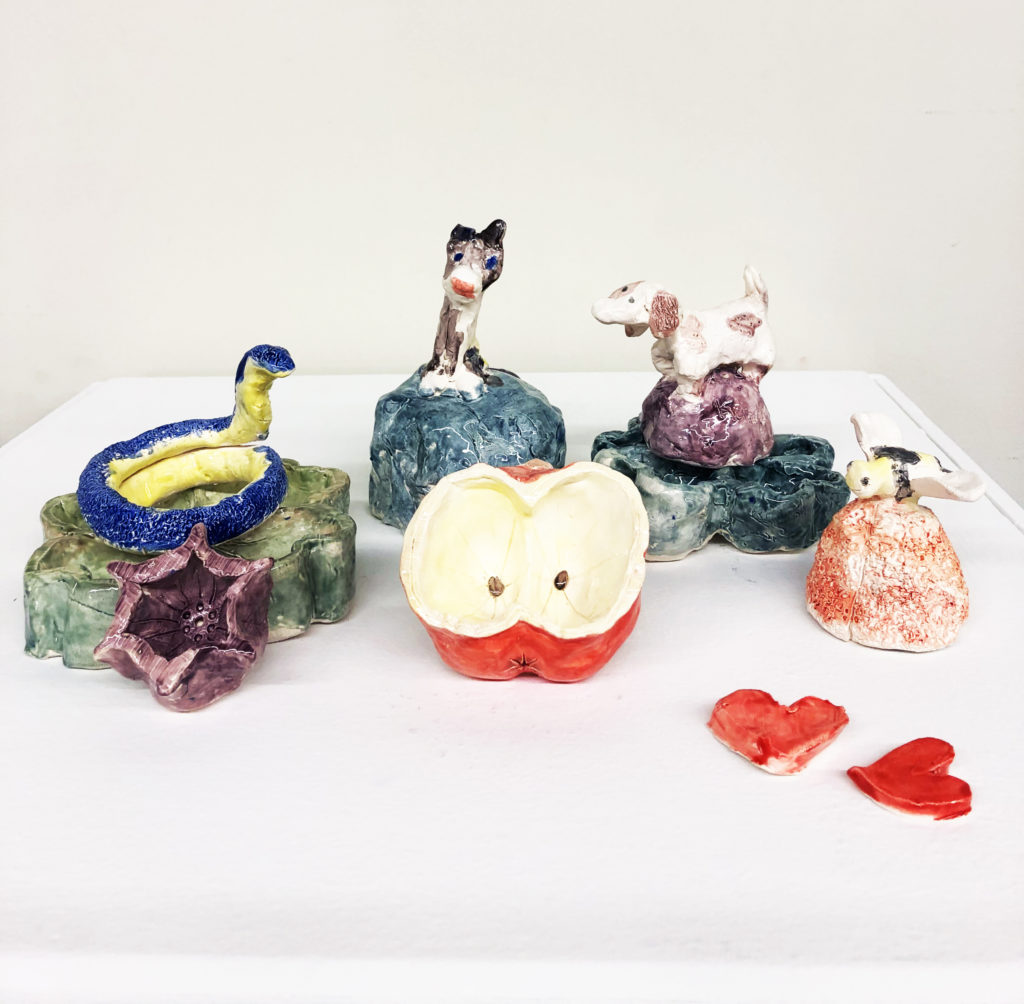 The Schweinfurth Art Center has begun scheduling in-person and online art classes for both children and adults. Registration is open for the classes, which cover watercolor painting, mixed media, fabric dyeing, and more.
The art center is offering two in-person classes for students, which are both being offered outside behind the center on four Saturdays beginning Sept. 19.
Pattern Magic, a class for children 6 to 11, will have students decorate plain objects with their own patterns to create treasured keepsakes. The class will meet from 10 a.m. to noon, and students must wear masks and maintain social distancing. Cost: $65 for members, $75 for nonmembers
Clay: Narrative Sculpture is a class for students ages 12 to 17, who will use hand building, press molding, and other sculpting techniques to create a scene from their own story. The class will meet from 1 to 4 p.m., and students must wear masks and maintain social distancing. Cost: $130 for members, $140 for nonmembers
Adults can choose from two online classes and a two-day fabric dyeing workshop.
Mixed Media on Paper is a six-week online class that meets 6 to 8 p.m. Thursdays beginning Oct. 1. The workshop is for all levels and seeks to let artists explore and loosen up art making through testing a variety of materials on multiple sheets of paper. Cost: $160 for members, $170 for nonmembers
Watercolor Explorations is an eight-week online class that meets 1 to 3 p.m. Tuesdays beginning Oct. 6. The class is beginner-friendly, since it will start with basic fundamentals of training the eye and mind to interpret a scene in correct values of lights and darks, and build from there. Cost: $215 for members, $225 for nonmembers
Indigo: Plant to Dye is an advanced two-day class in our Studio Schweinfurth Workshop series. The in-person class will meet outside behind the art center from 9 a.m. to 4 p.m. Sept. 27 and 28. Students will learn how to grow, extract, and dye with Japanese Indigo plants fresh from the instructor's dye garden. Using a water fermentation process, students will learn how to recognize the "right" color, smell, and other clues to get the best blue from the plants. Students must wear masks and practice social distancing. Cost: $290 for members, $300 for nonmembers
For more information and to register, link to the art center's website at myartcenter.org. Call the art center at 315-255-1553 with questions.