Accommodations in the Finger Lakes Region
Quilting by the Lake is held at Wells College in beautiful Aurora, NY, on the shores of Cayuga Lake. Located in the Finger Lakes region of New York State, the region is known for its lakes, wineries, parks, history, and culture. Aurora is also home to the world-class Inns of Aurora with their restaurant and spa, as well as the home of MacKenzie-Childs manufacturer of iconic pottery and retailer of home accessories and furnishings.
There are 3 dorms on campus that will be used for QBL: Weld House, Glen Park Mansion, and we will have overflow in unairconditioned Leech Hall. You can request which dorm you'd like.  If you have mobility issues you must include that information in your accommodation request at registration. We will do our best to accommodate all requests, however requests will be considered on a first come first serve basis. Please register early!
Basic dorm housing in Weld & Glen Park includes individual air-conditioned rooms and shared bathrooms. Despite the beautiful exterior, the dorms are still basic college housing. Linens and bedding are provided, but participants are advised to bring their own bedding and a mattress pad to be more comfortable. Click here for more information about what to bring.
Overflow unairconditioned housing is available in Leech Hall. You will be notified in advance if you are placed in Leech.
For those who prefer hotel accommodations lodging is available at Inns of Aurora in town, or in nearby Auburn or Ithaca.
All housing packages include breakfast, lunch, and dinner, beginning with dinner on the Sunday night you arrive and breakfast on the morning you leave. Each dorm has a small kitchenette that is shared by the entire dorm.
All Housing plans include the night before your class begins.
To qualify for housing, you must be registered for QBL classes.
Housing is not available for spouses, family members, or guests. Housing and meals are offered in a typical college setting. Each attendee is assigned to a dorm room.
Rates 
Room rates:
5 day plan Sun night through Thurs night: $575
6 day plan Sun night through Fri night: $600
13 day plan Sun night SI through Fri night SII: $1,300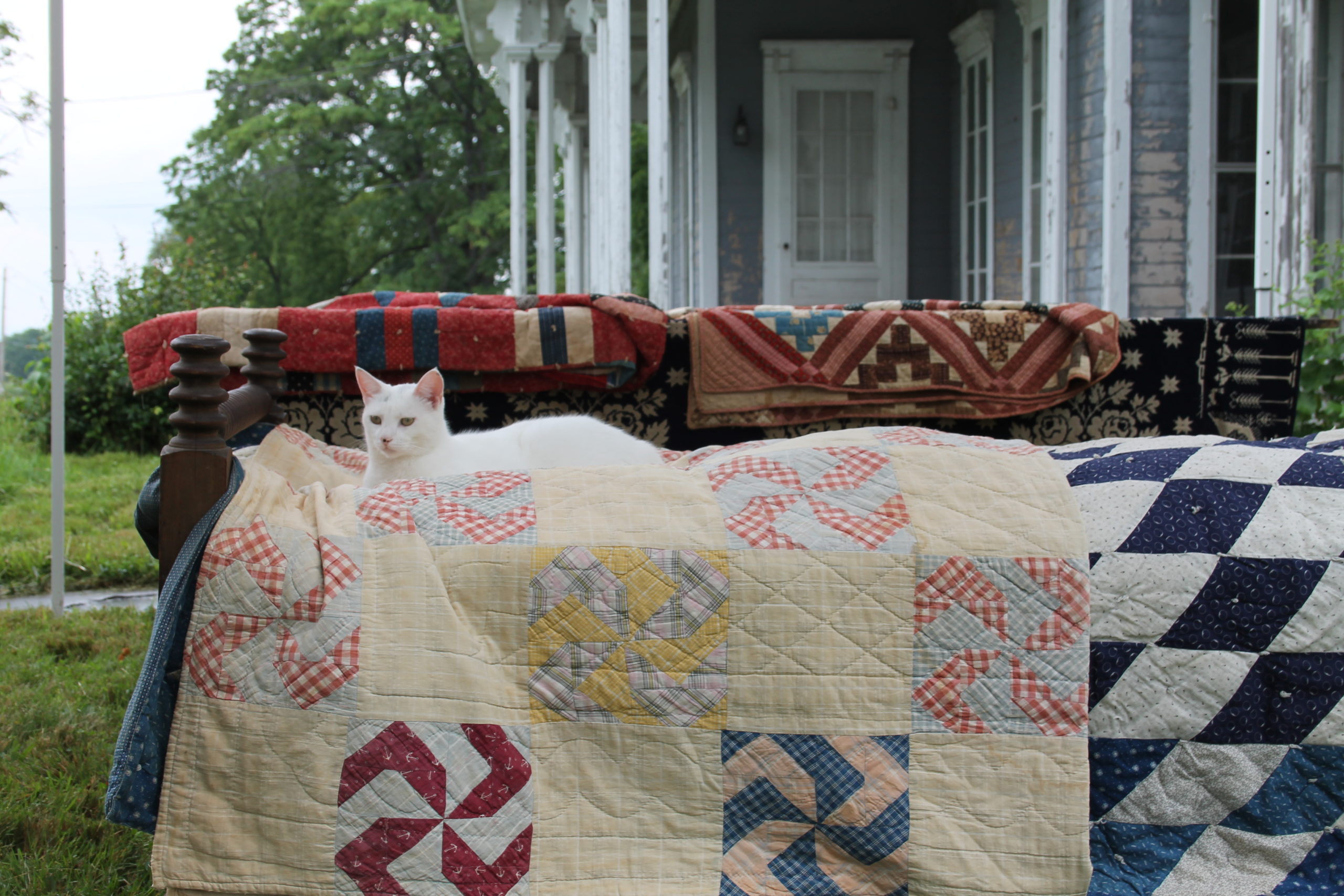 Glen Park Mansion
Housing is available in the beautiful Glen Park Mansion built by Henry Wells – founder of American Express & Wells Fargo (1850). Glen Park is a Tuscan villa architecture house with drawing rooms designed by Pleasant Rowland. The halls and rooms are spacious and sunny, with charming lake views.
There is no elevator in Glen Park, if you need to be on the first floor please request that at registration.
Each resident will have a single private room with a shared communal bathroom (multiple stalls & showers in the bathrooms) down the hall with approximately 4-5 people per bathroom.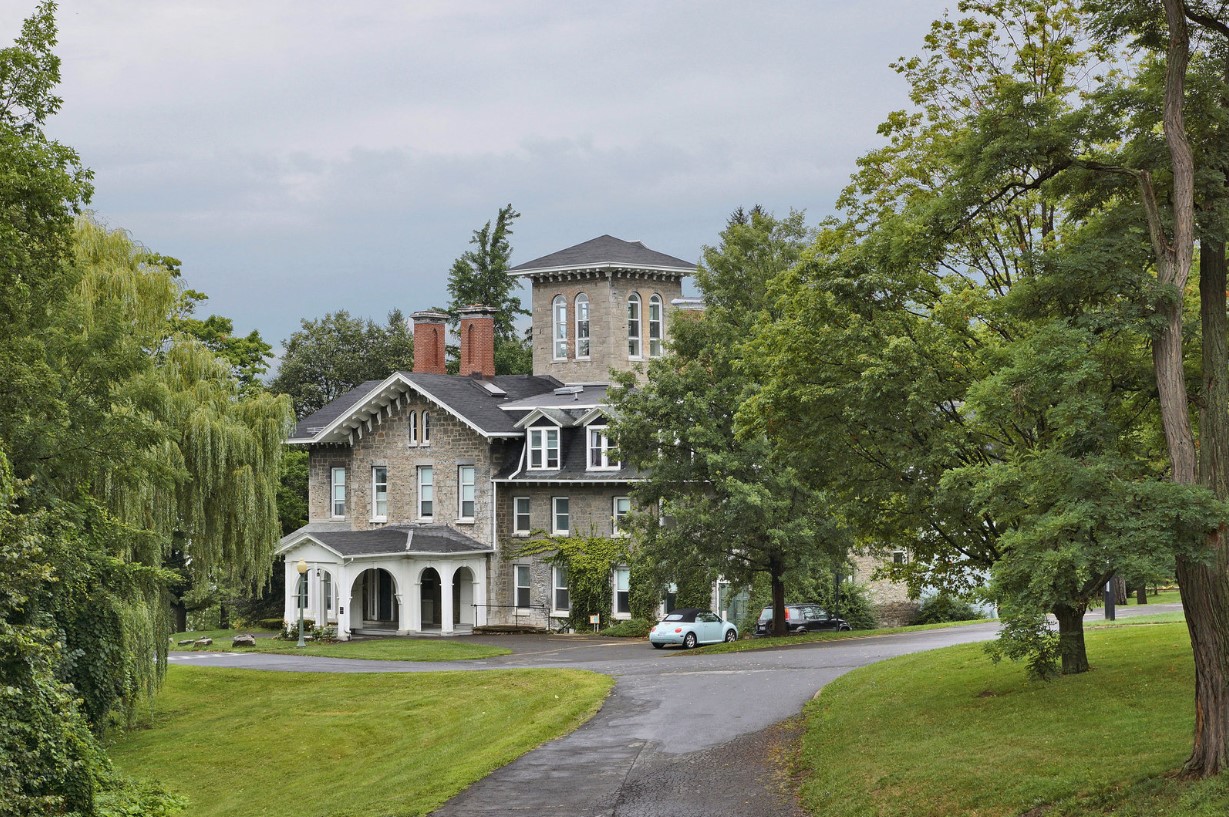 Weld Residence Hall:
Weld Residence Hall is a historic 19th century hall with lake view balconies and beautiful common areas.
Each participant will have a single private bedroom. There are 4 private bathrooms on each floor, which are shared with approximately 3-4 people per bathroom.
There are limited rooms available in Weld Hall.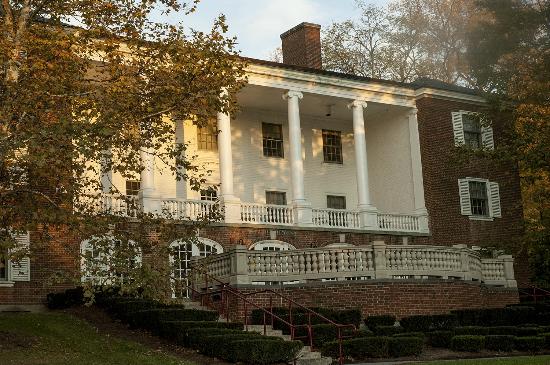 Other Accomodations in the area
The Finger Lakes Region around Aurora, NY is home to many hotels, inns, and vacation rentals. For vacation rentals please take a look at Airbnb and VRBO .
Aurora:
Auburn: 30 minutes away, location of the Schweinfurth Art Center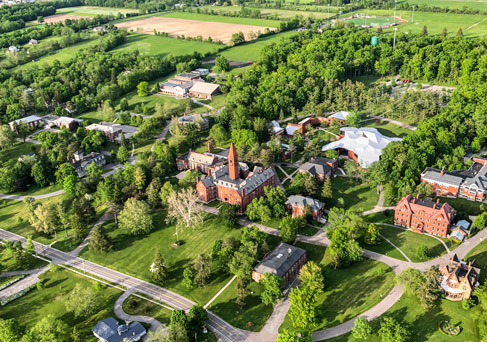 All housing packages include breakfast, lunch, and dinner, beginning with dinner on the Sunday night you arrive and breakfast on the morning you leave. The cafeteria has multiple food options and can accommodate vegan and gluten free. Please request vegan or gluten free meals at registration. If you have other diet restrictions you may request it, but we recommend bringing some items that can be stored in the kitchenettes in the dorms.
Meal Schedule
Breakfast: 7:30am - 8:30am
Lunch: 12:00pm - 1:00pm
Dinner: 6:00pm - 7:00pm
Commuters
Participants who are commuting to the conference and are not registered for a housing plan will have the opportunity to pre-register for a meal plan. Information will be mailed along with your QBL conference information packet in April.
In the residence halls there are 10-14 rooms per floor. If you'd like to stay in proximity to your friends, please make that request at registration.
In order to place a housing request to share a floor with friends, you must fill out the appropriate section on the QBL registration form. When submitting your housing request, please make sure that the person or persons you are requesting are also requesting you. Housing requests will be processed on a first come/first serve basis, and will be accommodated based on availability. Early registration is recommended.
What's Provided/ What to Bring
Unlike previous QBLs at OCC where each suite had a full kitchen,  Weld Hall only has 1 small kitchenette. All meals are included the housing fee.
Linens are provided, including 1 set of sheets, 1 blanket, 1pillow, 1 bath towel and 1 washcloth. However, most QBL participants prefer to bring their own.
Weld Hall is air conditioned.
Glen Park Mansion is not air conditioned.
Small appliances such as microwaves and coffee makers are not provided.
Fee laundry facilities are available.
Cleaning service is not provided.
All rooms are accessible and have elevator access.
Dorms are a short walk from the cafeteria and most classrooms.
Things to Consider Bringing to QBL:
Antibacterial hand soap, cleaning supplies, fans or personal cooling units.
For Bedrooms:
Dorm rooms include overhead lighting, a small wardrobe, a desk, chair, and bed. Linens provided include sheets, pillow, and towels. Most long time QBL participants prefer to bring their own linens (for XL single bed). Some also bring mattress pads. Other items that people often bring include alarm clocks, fans, reading lamps, and an extra blanket.
For Bathrooms:
Bathrooms do not include soap, bathmats, or hairdryers. Bathrooms are close to the bedrooms.
The dorms have wifi access for those who wish to bring computers.