Watercolor Techniques & Collage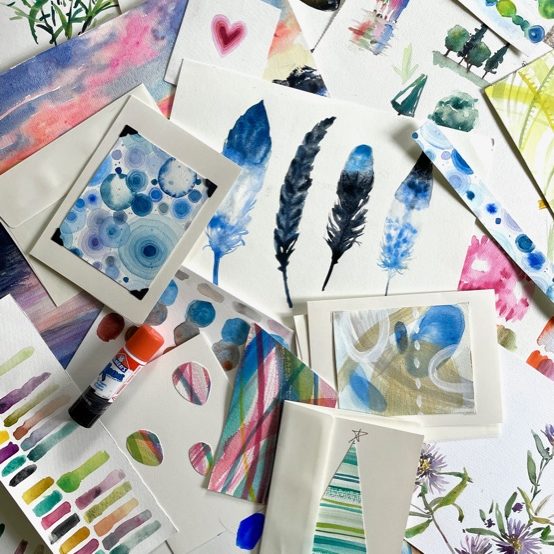 2-Day Workshop Sat. – Sun. June 26 & 27, 9am – 4pm
Non-members: $180 / Members $170
Strengthen your watercolor skills and learn new techniques in this two day workshop with artist Hetty Easter. Learn different approaches to watercolor painting through a series of fun exercises. We will then apply these new techniques and experiment with composition using collage. Learn how to create unique cards using your watercolors and other mixed media. Transform your studies into something beautiful, all the while learning different mounting, and design and painting skills.
This class will be held in person in our spacious studios. Students are required to wear masks and maintain social distance.
---
About the teacher: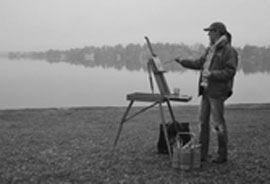 Hetty Easter graduated from Syracuse University in 1994 with a B.S. in Fashion Design from the College of Human Development and a B.F.A. from the College of Visual and Performing Arts. She launched her professional career with Echo Design Group of New York City, where she worked in both the studio and home furnishing/licensing departments. She studied figurative fine art at the Art Students League in NYC and Studio Incamminati in Pennsylvania. After returning to her hometown in upstate New York, Hetty founded a sketch club to teach children to use nature to synthesize, edit information and express ideas about their surroundings. She has also created and consulted on numerous web-based projects encompassing art and marketing. Hetty maintains a fine art studio where she creates a varied portfolio that includes portraits, studies of her travels and inspiration close to home. She works in watercolor, oil and charcoal, using the medium that best suits her objectives. Her work is in private collections worldwide.