Traditional Yoruba Batik Workshop with Indigo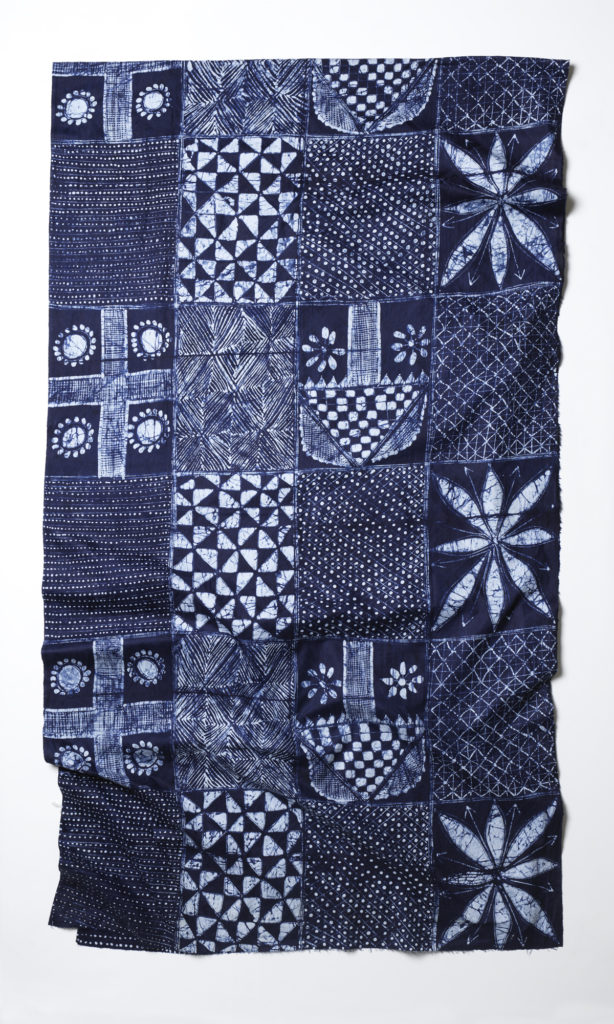 3-Day Workshop with Gasali Adeyemo
Friday – Sunday Sept. 22-24, 2023, 9am-4pm
All Levels
Learn the traditional Yoruba batik technique as well as the meaning behind the designs used in this 3-day workshop. Both hand painted and stamp techniques will be taught, and the clothe will be dyed in organic indigo from Nigeria. The Yoruba tribe calls batik dyeing adire alabela, which means wax resist. The wax can be applied to the fabric using wood stamps, stencils, or foam rubber. In my culture we primarily use foam rubber to apply the design to the fabric free hand. I believe that batik is the way of creating so many beautiful colors. Traditionally in Nigeria the dye used for batik fabrics is a dye called Jaman dye or Procion dye, which are both colored dyes. However, indigo is currently the common dye used. The Yoruba name for indigo is "elu". Since the olden days indigo has been used for medicine as well as a dye; it cures an upset stomach. Indigo is also used to ward off viruses; houses are painted with indigo to prevent the sickness from entering. Indigo is an organic substance, it comes from the indigo plant which grows wild in Nigeria. During the beginning of the rainy season the leaves are harvested and then dried. After they have dried they are formed into little balls which are then used to prepare the dye.
Non-members $460 / Members $450
Masks may be required in the classroom depending on community spread. Masks requirements may be subject to change. If you are not willing to wear a mask please do not sign up to attend a Studio Schweinfurth workshop.
---
About the teacher: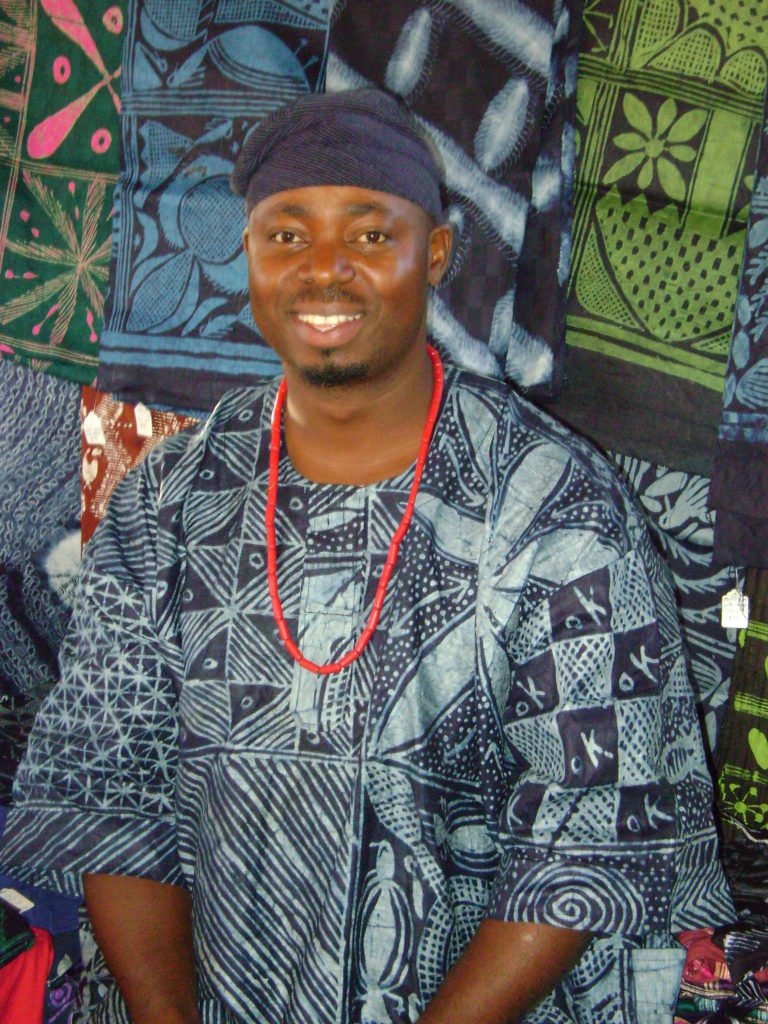 My name is Gasali Adeyemo. I am the third born of five from a small rural village, Ofatedo, located in Osun State Nigeria. My mother was my first and most important teacher in learning the traditional arts of the Yoruba Tribe.
In 1990 I attended the Nike Center for Arts and Culture, where I remained for a total of six years. The first two years of my experience at the Nike Center was spent mastering the arts of batik painting on fabric, indigo dyeing, quilt making, embroidery, appliqué, and batik painting on rice paper. During the following four years, I spent long days teaching these skills to incoming students at the Nike Center.
Eventually the opportunity to exhibit my work and travel outside of Nigeria presented itself. This experience opened the door to greater opportunities and I have since been traveling the world conducting workshops and exhibitions. My recent workshops include Aya Fiber Art Studio, Mendocino Art Center, and John Campbell Folk School. In the future, I plan to continue to travel worldwide, sharing the arts and culture of the Yoruba people of Nigeria. I currently reside in Santa Fe, New Mexico.