5-Day Workshop with Irene Roderick
Monday – Friday Oct. 23-27, 2023, 9am-4pm
All Levels
In this 5-day workshop we will begin by exploring several techniques for making drawings. We will make line drawings using crayons and markers. We will make collages with colored paper and magazine photos. We will investigate digital formats such as Procreate and Photoshop and our cell phones. You will choose your favorite drawing and make it into a large quilt! Learn methods for transferring a drawing to your design wall and various construction techniques to best capture the essence of your original sketch.
Non-members $690 / Members $680
Masks may be required in the classroom depending on community spread. Masks requirements may be subject to change. If you are not willing to wear a mask please do not sign up to attend a Studio Schweinfurth workshop.
---
About the Teacher: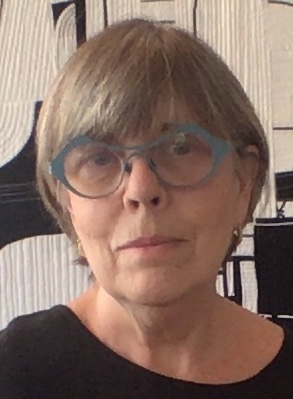 Irene's work has been exhibited throughout the United States and is included in private and museum collections. In 2019, she received the Emerging Artist Award at Quilt National, 2nd place finishes at QuiltCon2019 in the Improv category and in the 2-Color Challenge Category. Roderick was awarded the first place award in the Improv category at QuiltCon 2020. In 2021, she was awarded a Juror's Choice Award at the Quilts=Art=Quilts Exhibition at the Schweinfurth Arts Center and the "In The Abstract" award in Visions Museum's Quilt Visions 2021. You can also find her quilts depicted in many issues of Curated Quilts magazine.