Sculpting Heads! Let's Get Expressive!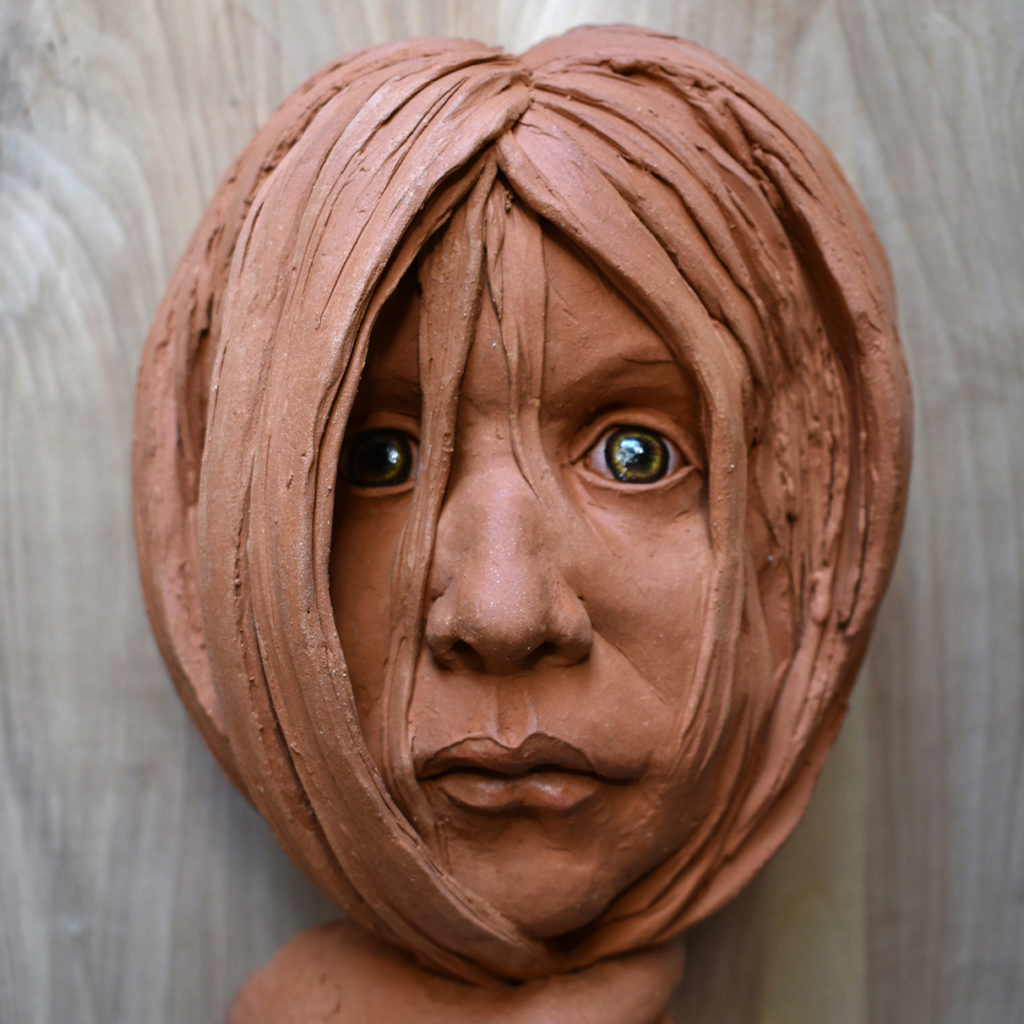 3-Day Workshop with Magda Gluszek
Friday – Sunday June 23-25, 2023, 9am-4pm
All Levels
My favorite part of sculpting the human body in clay is adding expression to a pose. Some of our most instantly readable expressions originate from our faces and hand gestures. In this workshop we will focus on building heads and hands to communicate emotion. Adjusting the position and placement of a hand on a face can mean the difference between communicating fear, nervousness or glee.
Feel free to bring inspirational images of heads, faces, or facial expressions, or work from your imagination. We will learn basic facial proportions as well as how to form details like eyes, noses, mouths, ears and hair. I will demonstrate a solid construction technique in clay, which will allow for the greatest flexibility to change our poses as we build. Heads will be created on a very simple plumbing pipe armature. I will also demonstrate how to remove a head from the armature and hollow it out, so that you can complete the hollowing process on your own.
Students will receive 3 weeks of free studio time after the workshop to finish up their pieces and to fire.
All Supplies are included!
Non-members $500 / Members $490
---
About the Teacher: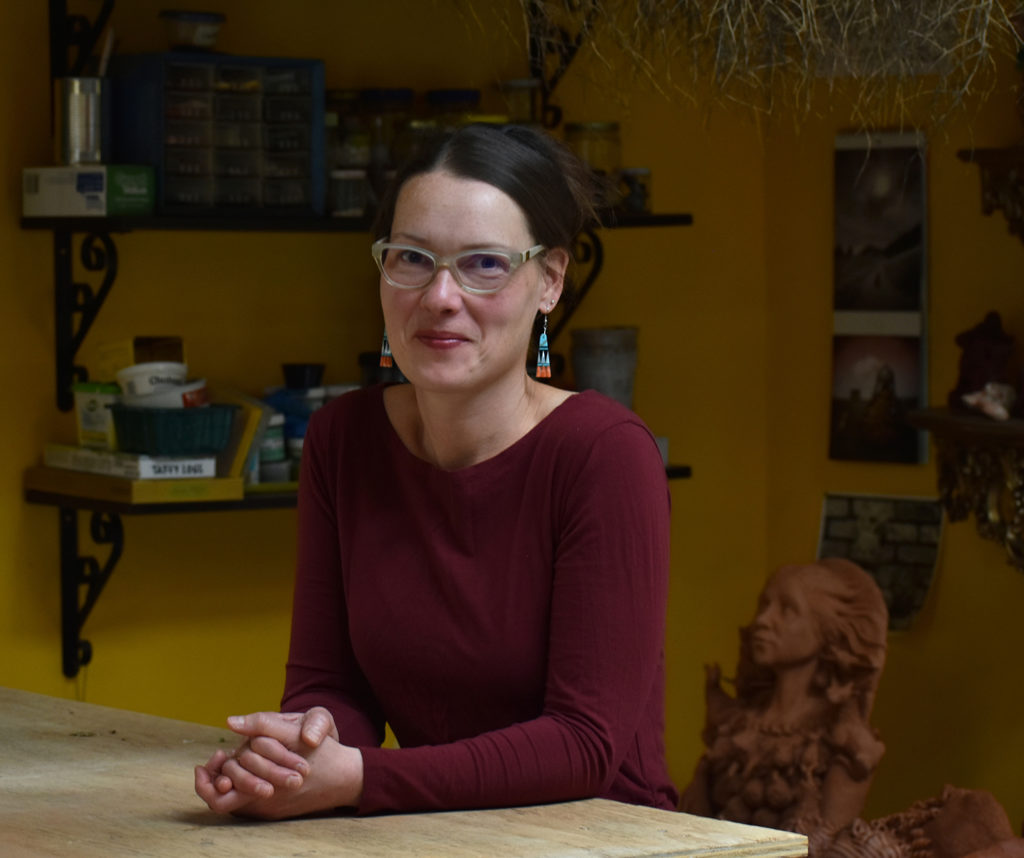 Magda Gluszek is a figurative ceramic sculptor, living in Northeastern Arizona. She feels deeply inspired by the surrounding high desert environment. Her sculptures investigate how humans construct their identities through social, cultural and environmental influences.
Magda earned her MFA at the University of Florida and was a resident artist in several art centers within the US and internationally in Greece, Spain and Italy. She has instructed workshops at several nationally recognized art centers, including Arrowmont, Santa Fe Clay, Reitz Ranch, and Clay Arts Vegas. Magda is also art faculty and gallery director at Northland Pioneer College in Show Low, Arizona.