Sashiko: "Core & Essence" and "Application & Practice"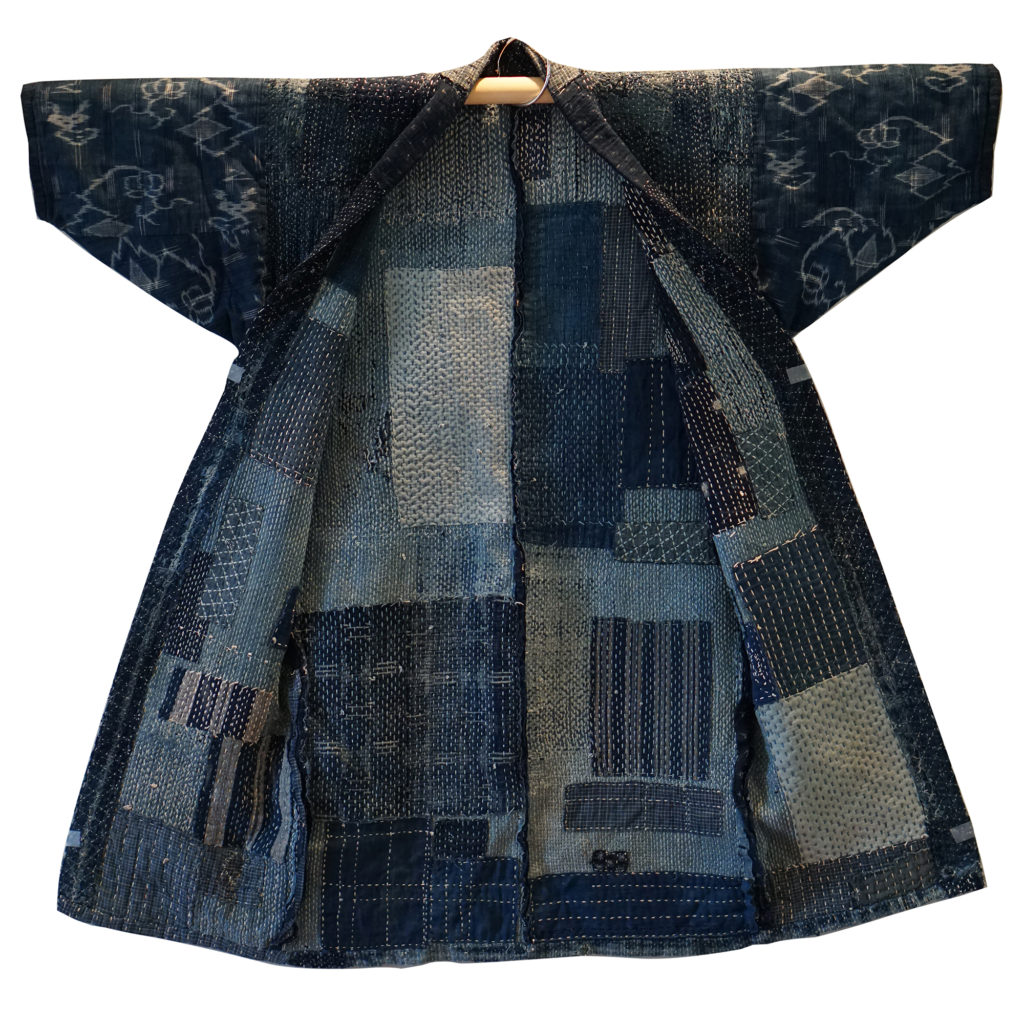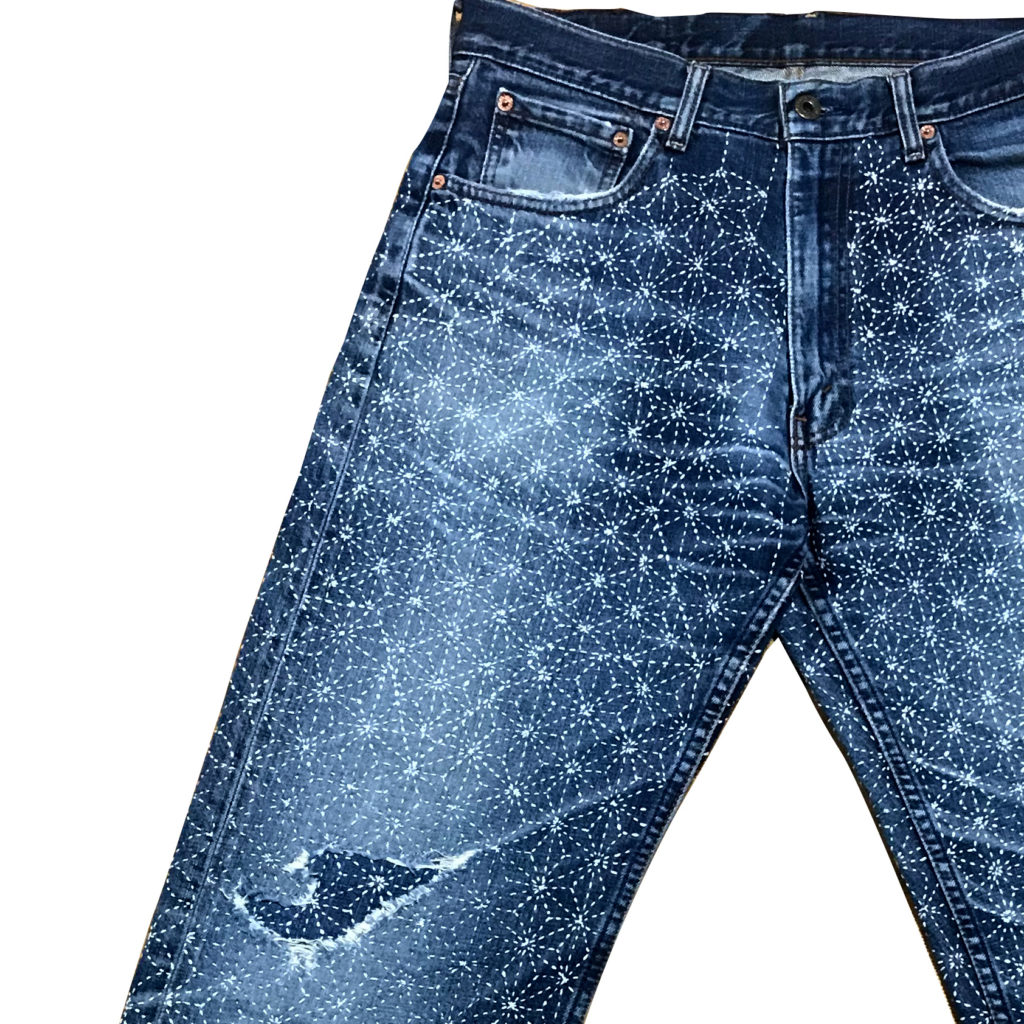 3-Day Workshop with Atsushi Futatsuya
Friday – Sunday Oct. 6-8, 2023, 9am-4pm
All Levels
Instructor Atusushi Fatatsuya's will share his Sashiko practice in 3-days of intensive stitching. In the first 6 hours of the workshop, he will introduce the most important element in Sashiko Stitching – Unshin (Needle Movement). While the participants practice the Unshin after our detailed, hands-on explanation, the instructor will share the stories about Sashiko to enrich the understanding of the cultural practice. This workshop is for all levels of experience. A Sashiko artist with 30+ years of experience enjoyed this course as she learned Sashiko in different ways.
After you learn the "Core & Essence" of Sashiko, we will spend 2 more days exploring how we can apply the "Core & Essence" into many Sashiko projects. The "Application & Practice" includes stitching on your favorite garment, Hitomezashi, Mending, and learning/practicing throughout the process of Sashiko we practice.
There is a $150 supply fee for this workshop that will be paid to the instructor directly. Each student will receive a high quality sashiko supply kit with fabrics, thread, and tools sourced from Japan. Each kit includes:
[Core & Essence]
1 skein of White Sashiko thread, 145 meters
1 Sashiko thimble
3 Sashiko needles
Indigo Dye Fabrics, Cotton 100% Woven in Japan, with the pattern printed on for the workshop, with other sample fabric to make a tote bag.
1 x Thread bobbin Paper
1 x Chalk Pencil
1 x Surprise item
1 x Finger cot
1 x threader
[Application & Practice]
1 skein of Sashiko Thread, 145 meter – Color of Choice from 15 colors
2 skein of Yokota Sashiko Thread 40 meter, both Thin & Thick
1 Natural Dye Sashiko Thread – Color of Choice
1 x Basting Thread
1 x Fabric Set For Hitomezashi (specifically prepared for the workshop)
1 set for practicing the pattern preparation & mending
2 Sheets of Cotton Fabric Swatches
Sample of Vintage Fabrics
Sample of Heat Activate Thread (Upon Request in the workshop).
2 Thread bobbin Paper
1 small surprize Item
1 Threader
2 Finger Cots
PDF of Graph Paper
Non-members $460 / Members $450
Masks may be required in the classroom depending on community spread. Masks requirements may be subject to change. If you are not willing to wear a mask please do not sign up to attend a Studio Schweinfurth workshop.
---
About the Teacher: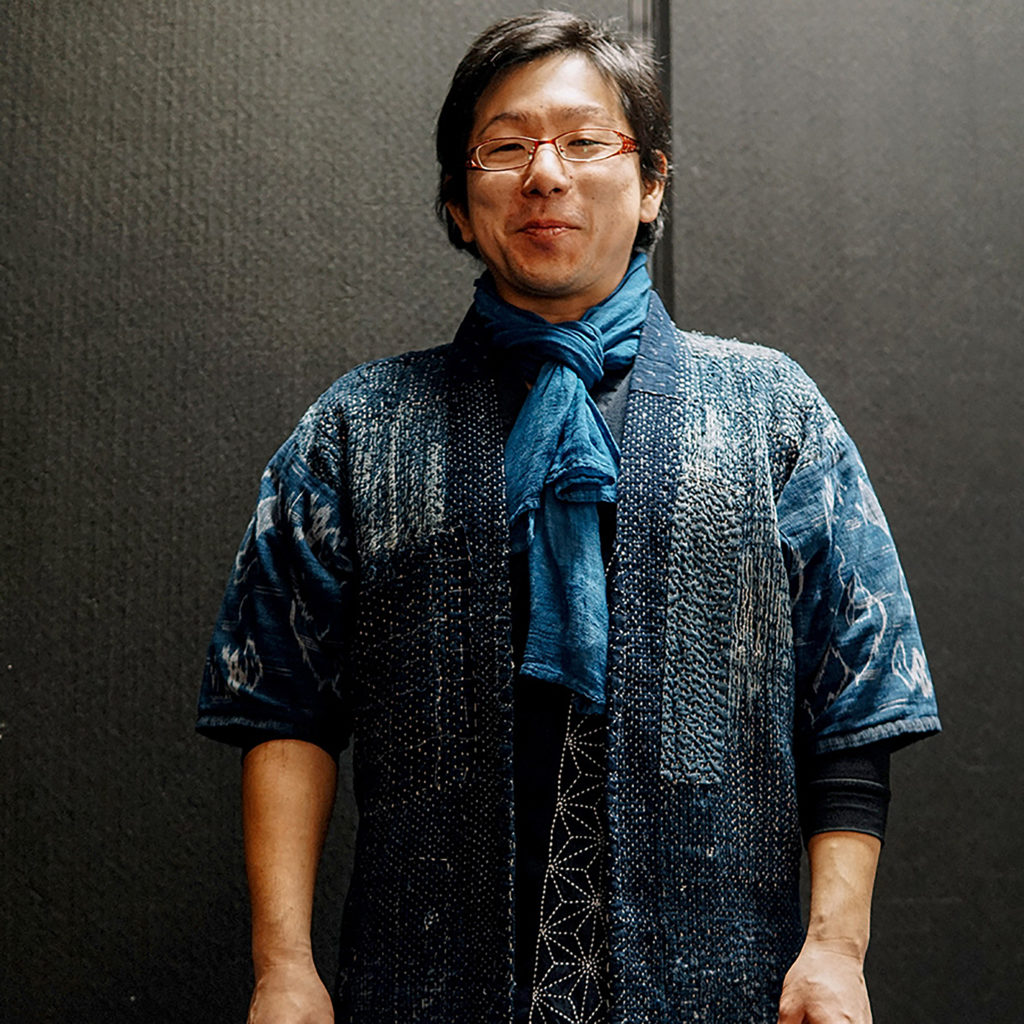 Born as the third generation of a surviving sashiko family in Gifu prefecture. He grew up with sashiko surrounded by thread, needles and lots of fabrics. He launched the "Sashi.Co" project with his mother, Keiko, who has over the thirty-year experience of sashiko stitching as a platform to introduce their masterful works. Starting in 2017, he introduces the beauty and philosophy of Sashiko to the world throughout his website & workshops as "Sashiko Story".