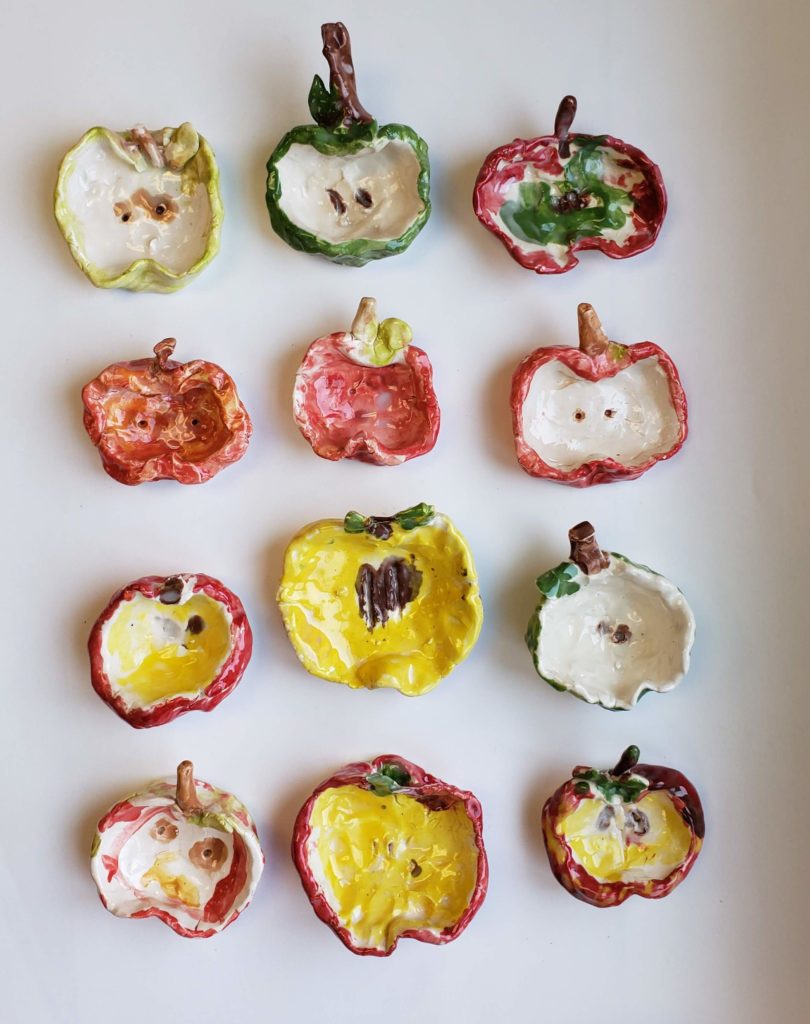 Saturdays, March 6th- 27th 11 am – 12 pm
Ages: 8-12
Cost: $70 non-members/ $60 members
Learn how to make functional creative art with clay! Clay kits with tools and glazes will be available for pick up at the Art Center.
On Saturday mornings Victoria Savka will guide students during a 1 hr Zoom instruction on how to sculpt an apple pinch pot, a lilypad inspired plate, a fish windchime, and more! Once the pieces are finished they can be returned to the Art Center to be fired in the kiln. At the end of their class they will have beautiful one of a kind clay pieces that can be used or displayed as art.
Please note: this class will be online via Zoom. Your child will need a reliable internet connection, webcam, speakers, and microphone. The demonstrations will be live via Zoom.
You will need to set up a space for your child to work with clay in front of their computer. They will need a table and a place to be messy.
---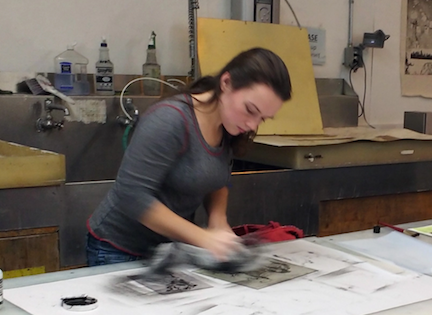 About the Teacher:
Victoria Savka is a graduate of Rochester Institute of Technology's Master of Science for Teachers, Bachelors in Fine Arts (BFA) in Illustration, and BFA in Fine Arts Studio. Victoria gained recognition as the Grand Prize winner of the 2016 Maryland Sheep and Wool Festival Poster Contest and after showing work at the Society of Illustrators. She was the archivist of the Print Club of Rochester and taught elementary art within the Diocese of Rochester before moving to Auburn, NY. Victoria currently works from home creating and teaching the arts.