Indigo: Plant to Dye
Sep 27, 2020 9:30AM—Sep 28, 2020 4:00PM
Cost Non-Members $300 / Members: $290
Categories Studio Schweinfurth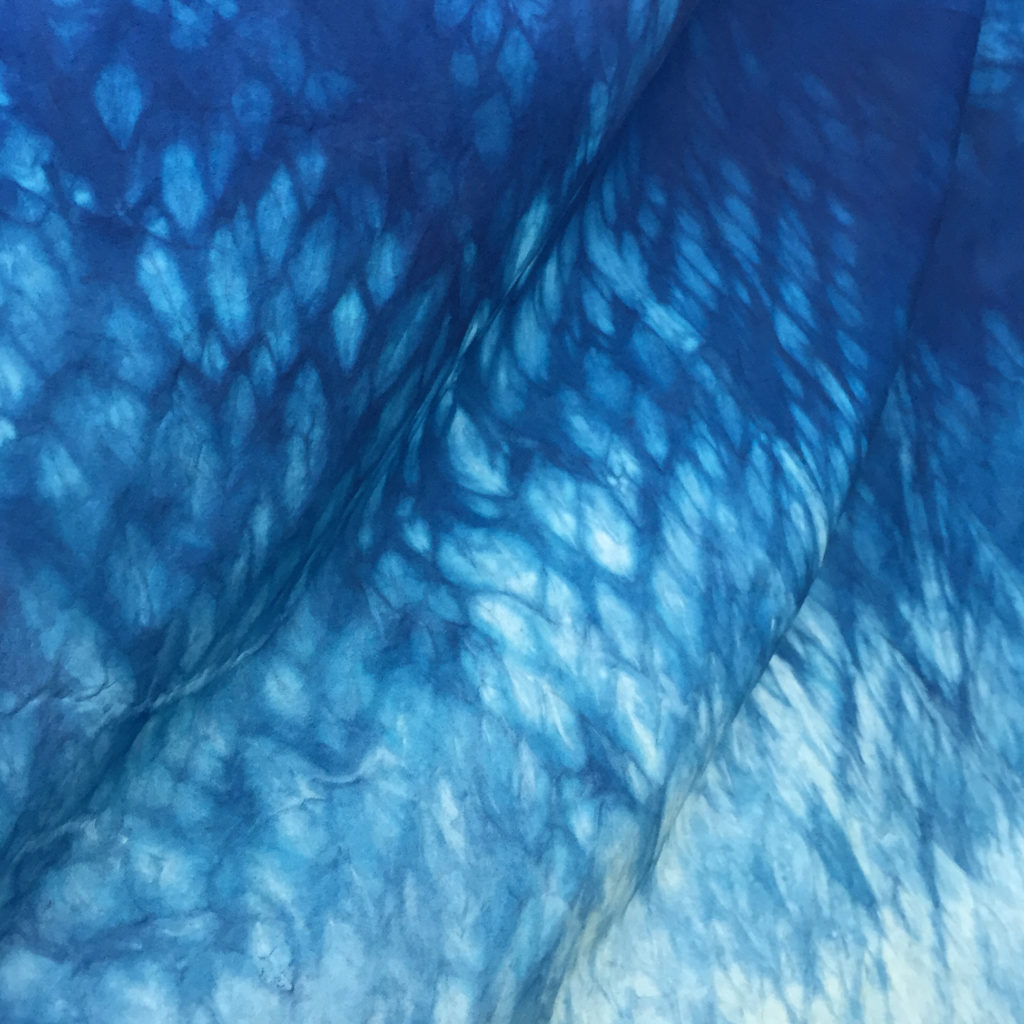 Sunday-Monday, Sept. 27-28, 9am – 4pm
This 2 day outdoor workshop offers the unique opportunity to learn how to grow, extract, and dye with Japanese Indigo plants fresh from the dye garden. Using a water fermentation process, students will learn how to recognize the "right" color, smell, and other clues to get the best blue from the plants. Students will also get the unique opportunity to dye using a fresh leaf indigo process that produces a rare aquamarine blue. Once the pigment is extracted and stored as a paste, each student will be make their own organic indigo vat, which they will then dye with and can be taken home for future use. Each person will also receive indigo seeds that so that they can begin their own dye gardens this spring.
Please note: this class will be 100% outdoors behind the Art Center and only host a max of 8 students. Students must wear masks and observe social distancing.
---
About the Teacher:
Davana Rodedee is a multi-media artist living in Syracuse, New York. She received an M.F.A from Syracuse University and a B.A. from Southeastern Louisiana University. Her work has been shown in numerous exhibitions including, The Instability of Nothing, at Riverviews Art Space in Lynchburg, VA, The Resonance of Light at the Earlville Opera House in, Earlville, NY, and Climates, at View Art Center in Old Forge, NY. She has participated in residencies at Weissensee School of Art in Berlin and Kimmel Harding Nelson in Nebraska City.