Indigo Discharge: Blue, Brown, and White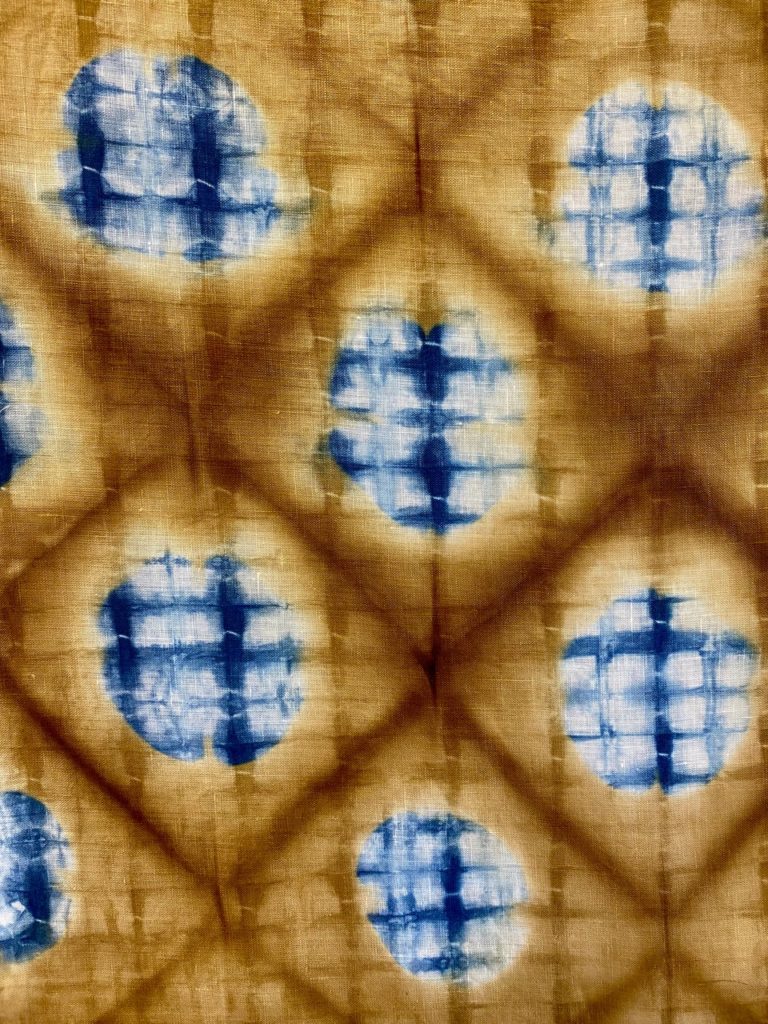 5-Day Workshop with Elin Noble
Mon. – Fri. July 12-16, 2023, 9am-4pm
All Levels
This five-day class will engage indigo dye from two vantage points. We will begin by applying indigo on cellulose cloth (cotton, linen, hemp, ramie). After that we will selectively remove indigo through a series of resist techniques.
The first day of the course we will make an indigo vat and dye cloth creating a variety of blue hues. On the second and third day we will use paste and clay resists in addition to stitched, wrapped, and clamped resists. We will create a variety of imagery, focusing on blue on brown, blue on white, white on blue, brown on blue, or a combination of all of these.
We will remove the indigo dye using potassium permanganate, which first leaves the background color in varying shades of brown. Further processing removes the brown, leaving the background color white with an indigo blue pattern.
We will cover how to maintain an indigo vat as well as safe and effective methods for using the discharge products.
Non-members $690/ Members $680
Masks may be required in the classroom depending on community spread. Masks requirements may be subject to change. If you are not willing to wear a mask please do not sign up to attend a Studio Schweinfurth workshop.
---
About the Teacher: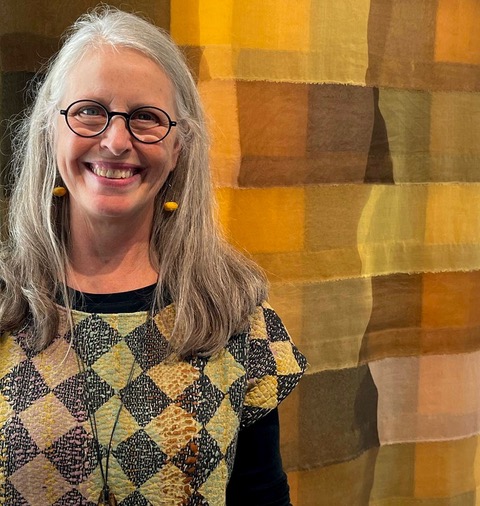 Elin Noble is a textile artist and dyer. From 1992-1996 she was Lab Manager at PRO Chemical & Dye, a dye distributor in Fall River, Massachusetts. She is author of the 1998 award winning book, Dyes & Paints: A Hands-On Guide to Coloring Fabric. Elin has lectured and conducted workshops across North America, France, Denmark, the Netherlands, Hungary, Japan, and South Korea, and her cloth and quilts have been exhibited in the United States, Canada, Mexico, Japan, Hungary, South Korea, and China. Elin Noble lives in Langley on Whidbey Island, Washington and maintains a studio in the neighboring town of Freeland.