In-Person Functional Handbuilding
Tuesdays May 25- June 29, 1:00 – 3:30PM
Cost: Member $190, Non-Member $200
Level/Age: Beginner 16+
This six week series will introduce you to the basics behind handbuilding. Students will learn how to go from a pinchpot to a pitcher, from a slab to a plate, from a coil to a mug. Through learning how to build and apply techniques you will be able to create a piece you desire too! We will discuss brainstorming and sketching through clay. Students will be given prompts to expand upon or given the opportunity to explore hand building on their own.
This class will be held in person in our spacious clay classroom. Students are required to wear masks and maintain social distance.
---
About the teacher: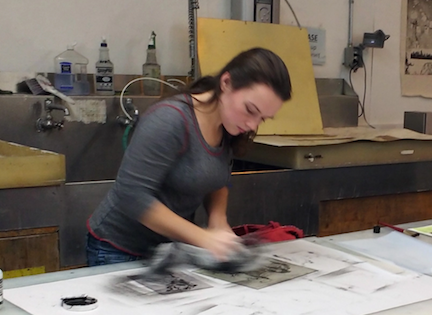 Victoria Savka is a graduate of Rochester Institute of Technology's Master of Science for Teachers, Bachelors in Fine Arts (BFA) in Illustration, and BFA in Fine Arts Studio. Victoria gained recognition as the Grand Prize winner of the 2016 Maryland Sheep and Wool Festival Poster Contest and after showing work at the Society of Illustrators. She was the archivist of the Print Club of Rochester and taught elementary art within the Diocese of Rochester before moving to Auburn, NY. Victoria currently works from home creating and teaching art.