Felt Area Rugs: Traditional Turkish Feltbeating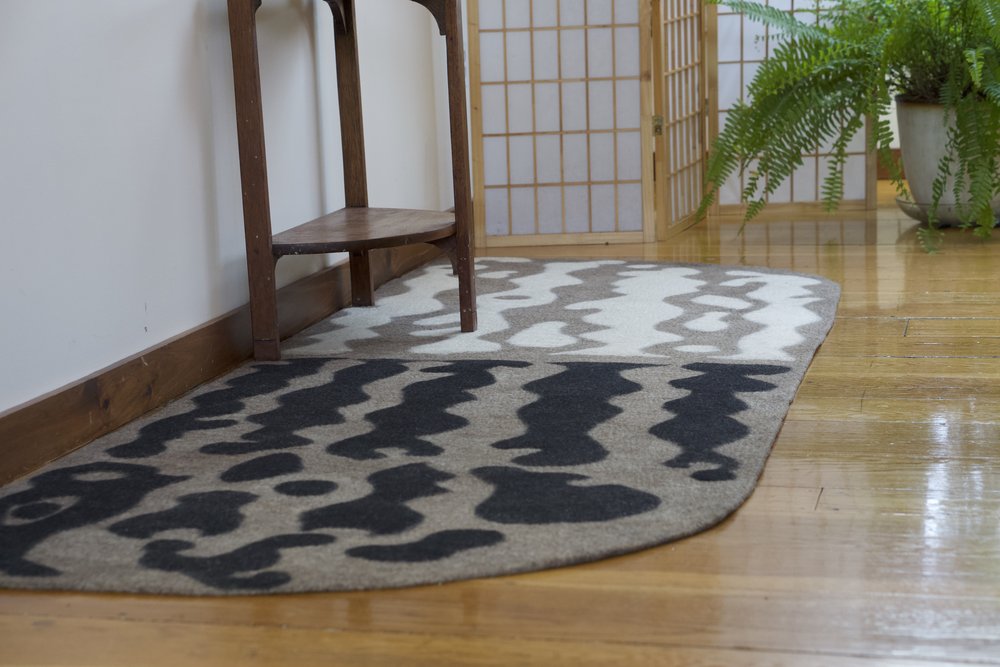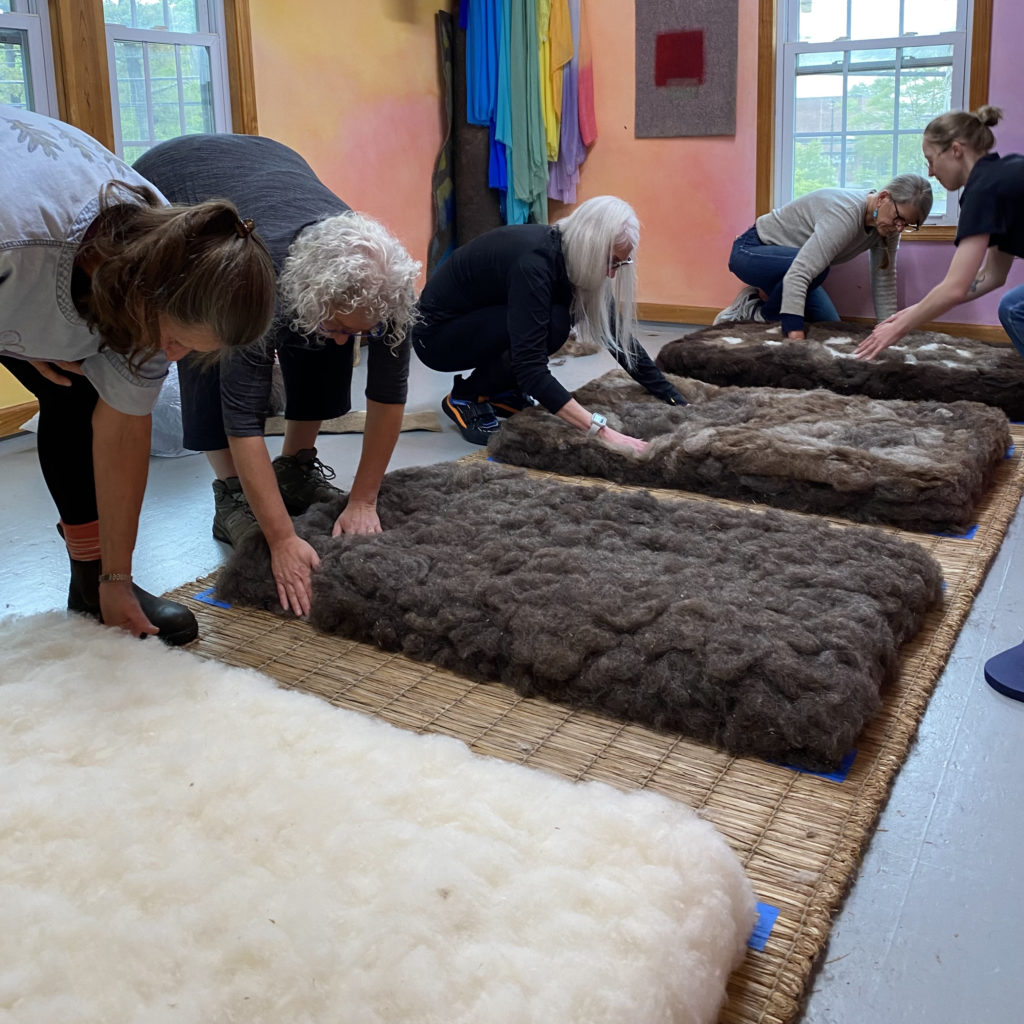 4-Day Workshop with Jo Hesse
Thursday – Sunday Oct. 26-29, 2023, 9am-4pm
All Levels
In this workshop students will make their own thick, fully functional felt area rug. The rug will be intricately patterned with geometric designs in the various colors of wool. Students will make their own prefelt and learn to "kick" the felt, with a dance-like rhythm that can be sustained for days on end. Jo will introduce a traditional no-waste design approach and guide students with improvisational composition. The majority of the workshop will take place on the floor, but the final day will be spent hand finishing the rug on a tabletop. Throughout the workshop Jo will discuss wool processing and purchasing, as well rug care and cleaning instructions.
Skills + Techniques:
Learn how to make durable, thick felt
Learn how to make their own prefelt and how to use it to make sharp, clear patterns in felted fabric
Learn rhythms for moving and breathing that expend as little energy as possible, so that work can be sustained for the length of time that is required to make large-scale felts (such as room-sized rugs and yurt walls for example)
Learn how to finish, shape, and shave the surfaces of their rugs so that they look smooth, flat and professional.
All Levels
All supplies included with a supply fee.
Supply Fee: $25 per pound of wool used (expect to use between 1.5 and 3.5 lbs.)
Non-members $615 / Members $605
---
About the Teacher: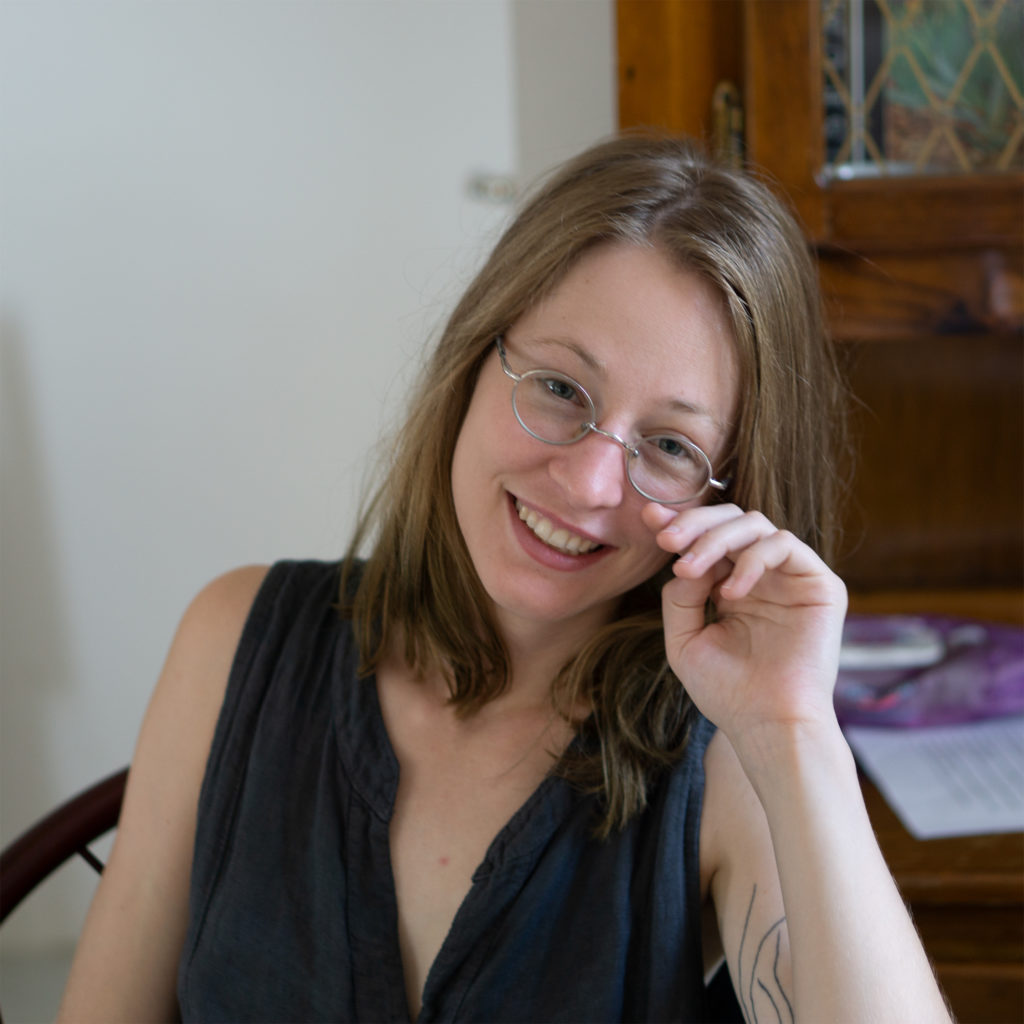 Jo Hesse attended the Freie Hochschule Stuttgart for textile crafts in Germany, before deepening her study of feltmaking under mentorship of Unesco-honored master feltmaker, Mehmet Girgiç, and Theresa Girgiç in Konya, Turkey. She has exhibited at A.P.E. Gallery and at Bombyx, Center for Arts & Equity and has been published in Fiber Art Now, and Rug Insider. She teaches at the Bowsprit Foundation in Maine and Sanborn Mills Farm in New Hampshire, as well as offering group and private workshops at her home studio in Northampton, MA.