Fall Wheel Throwing with John Smolenski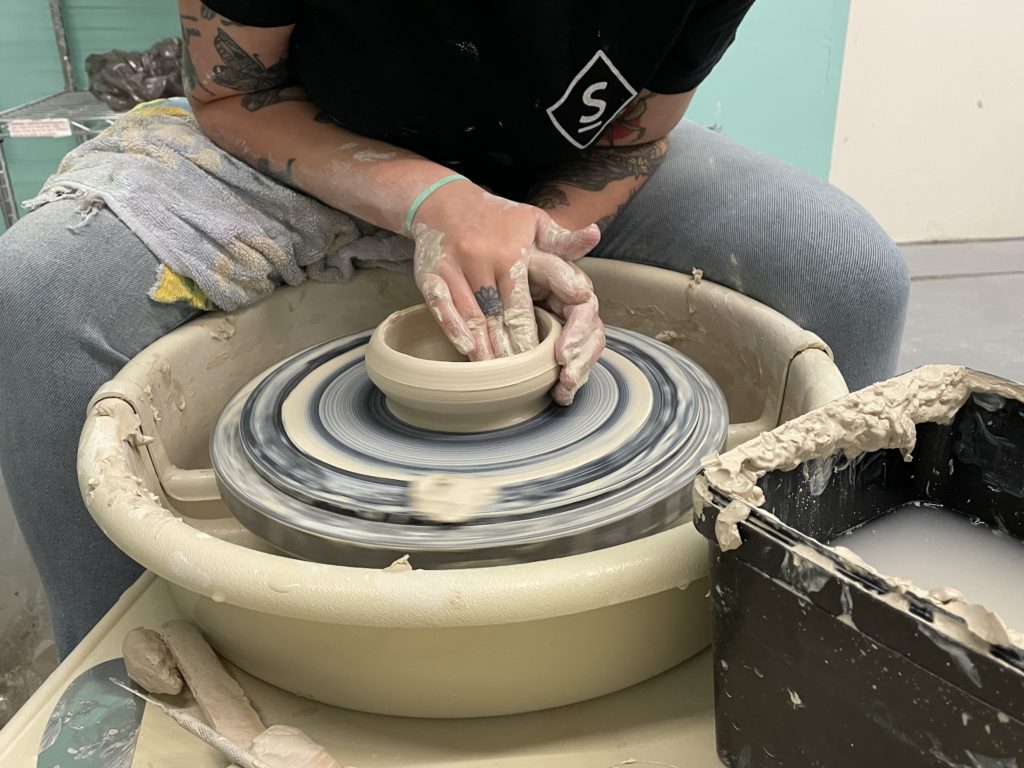 This class is FULL! To be placed on the waitlist please call 315-255-1553
Thursdays, September 21 – November 9, 2023, 5:30pm-8pm
Levels/Age: All levels, 16+
Cost: Members $285, Non-members $295
In this eight-week series, students will learn the foundational skills for throwing pots on the wheel. They will learn centering, basic throwing techniques, trimming, glazing, and more to begin their journey with clay. While this class is geared toward beginners, students who have some introductory skills that they wish to expand on are welcome.
What's included:
-25 pounds of clay
-glazes and all community tools
-access to clay studio outside of class
Masks may be required in the classroom depending on community spread. Mask requirements may be subject to change. If you are not willing to wear a mask, please do not sign up for our adult classes.
---
About the Teacher
John Smolenski graduated from Rochester Institute of Technology with an MFA from the School for American Craftsmen. His work has been in numerous exhibitions including; Xerox Craft Invitational, Six Functional Potters, NYS Craftsmen Craft Fair, as well as Southern Tier Crafts National, to name a few. John was associate professor of ceramics at both Keuka College and Oswego State University. John taught high school art at Skaneateles Central Schools for 29 years, where he developed the ceramics program. Many students were able to go on and receive prestigious awards, such as Gold and Silver Keys, at the Scholastic Art awards, under John's direction. In 2014, he was honored by the National Scholastic Art Association as Teacher of the Year.