Fall Fiber Retreat
Nov 11, 2020 9:00AM—Nov 15, 2020 4:00AM
Cost Non-Members: $380 / Members: $370
Categories Studio Schweinfurth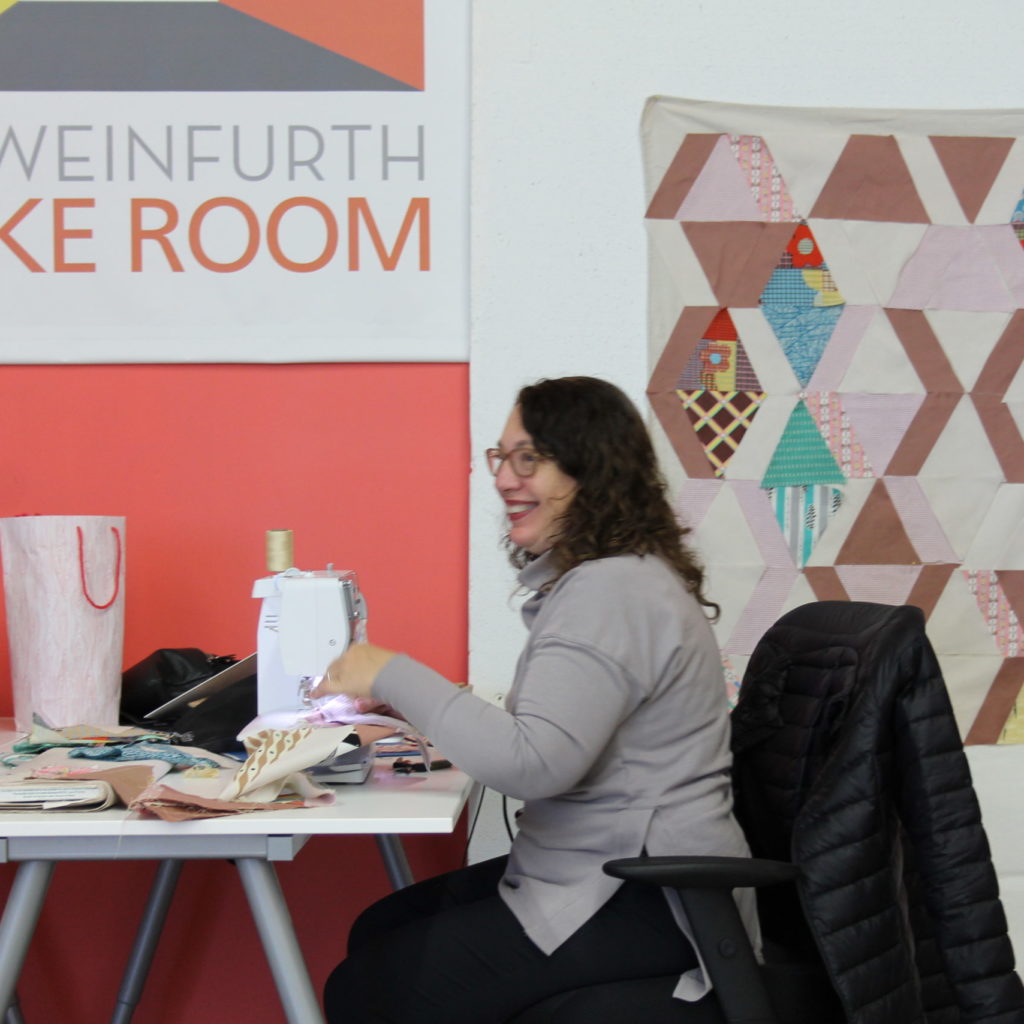 Wednesday – Sunday, Nov. 11-15, 9am – 4pm
We are offering our Fall Biannual Retreat to a very limited number of participants this year due to the risks of COVID-19. This 5-day retreat will allow access to our spacious sewing and dye studios for a maximum of 8 students in each space. Participants will be required to wear a mask at all times and maintain social distance. SEWING STUDIO IS FULL. Space available in the Dye Studio.
Our sewing studio has lots of natural light, design walls, and space to spread out for large projects. Extra large tables are set up together for pin-basting quilts. The sewing studio also has, various cutting mats, rotary cutters, rulers, a designated cutting area, irons and ironing boards, a Handi-Quilter Sweet Sixteen sit down longarm machine, sergers and Bernina sewing machines. (To use the Bernina's for the entire retreat a small maintenance fee is required)
The dye studio is perfect for large batch dyeing, felting, and all other types of messy projects. It also has 2 sets of industrial sinks with sprayers, a mop sink, 2 washers, 2 dryers, indoor clothes line for hanging wet work, 5 gallon buckets, and portable burners.