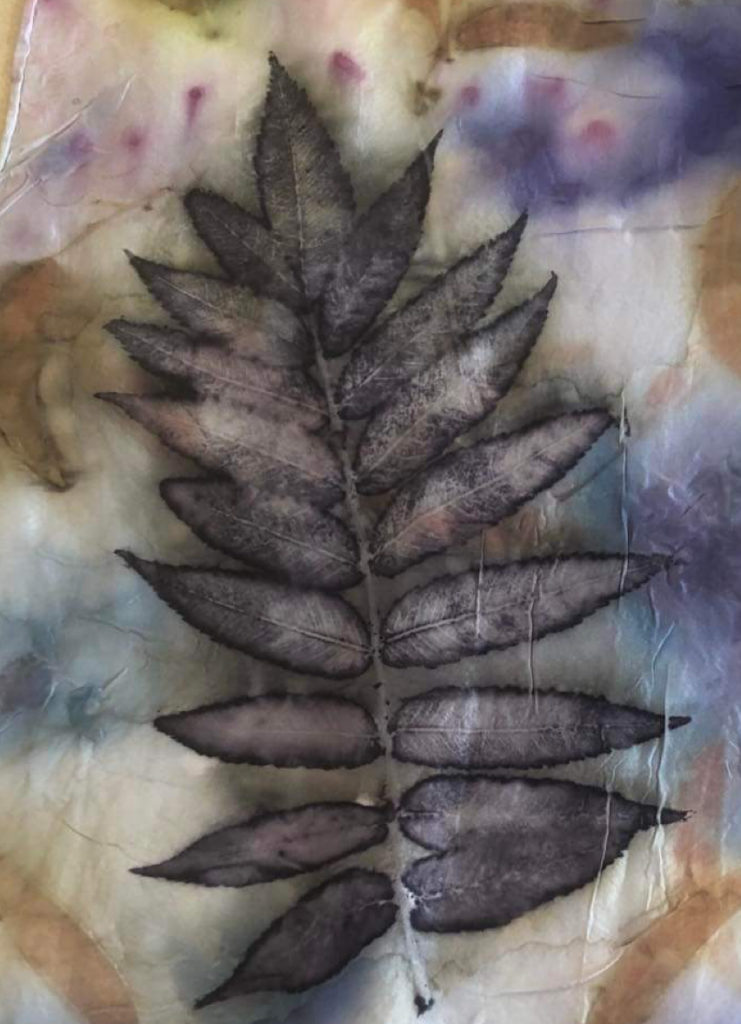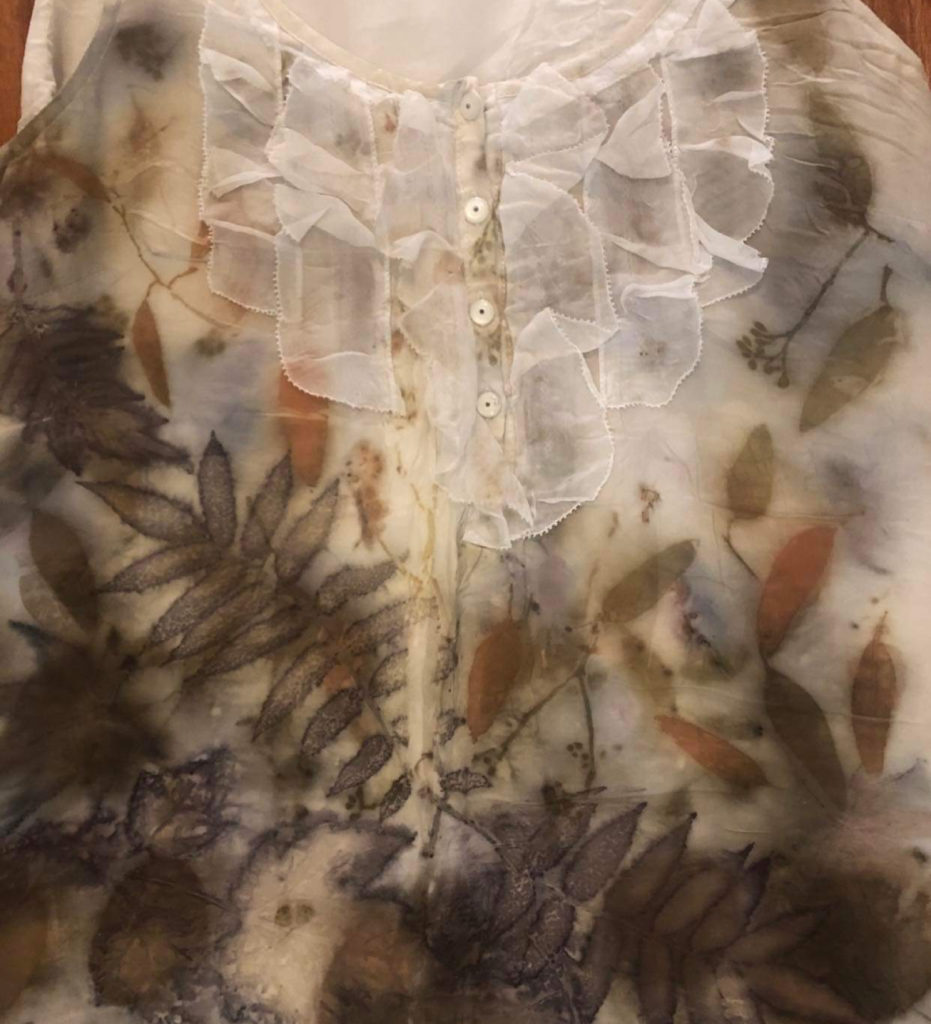 2-Day Workshop with Robin Kasowitz
Saturday – Sunday May 20-21, 2023, 9am-4pm
All Levels
Have fun creating and mastering Eco Printing on fabric! Eco Printing is a technique where leaves and flowers create their shapes, color, and marks on fabric. The results are marvelously unique and eye-catching. We will be uncovering the important, secret tricks of the trade when creating gorgeous and lasting Eco Prints. We will be covering various topics beginning with:
What is Eco-Printing?
A brief fascinating history of Eco Printing and the vast possibilities
Identifying and Collecting the plants
Preparation of Plant Materials
Identifying and Preparing the Textiles
Scouring and Mordanting Textiles
Examining Modifying Agents for Print Variation
Then we will move into the printing process as follows:
Laying out the leaf design
Multiple folding and bundling techniques
Utilizing iron as a print modifier and mordant
Colour Fixation and Wash Care
If time allows experimenting with Ice Dyeing.
By the end of the workshop, the participants will have:
Created their uniquely personal Eco Print scarf and other samples
Knowledge and competence in carrying out the process of Eco Printing with beautiful results.
A user-friendly highly efficient references list, thorough class notes and a practical supply list.
Non-members $310 / Members $300
Masks may be required in the classroom depending on community spread. Masks requirements are subject to change. If you are not willing to wear a mask please do not sign up to attend a Studio Schweinfurth workshop.
---
About the teacher: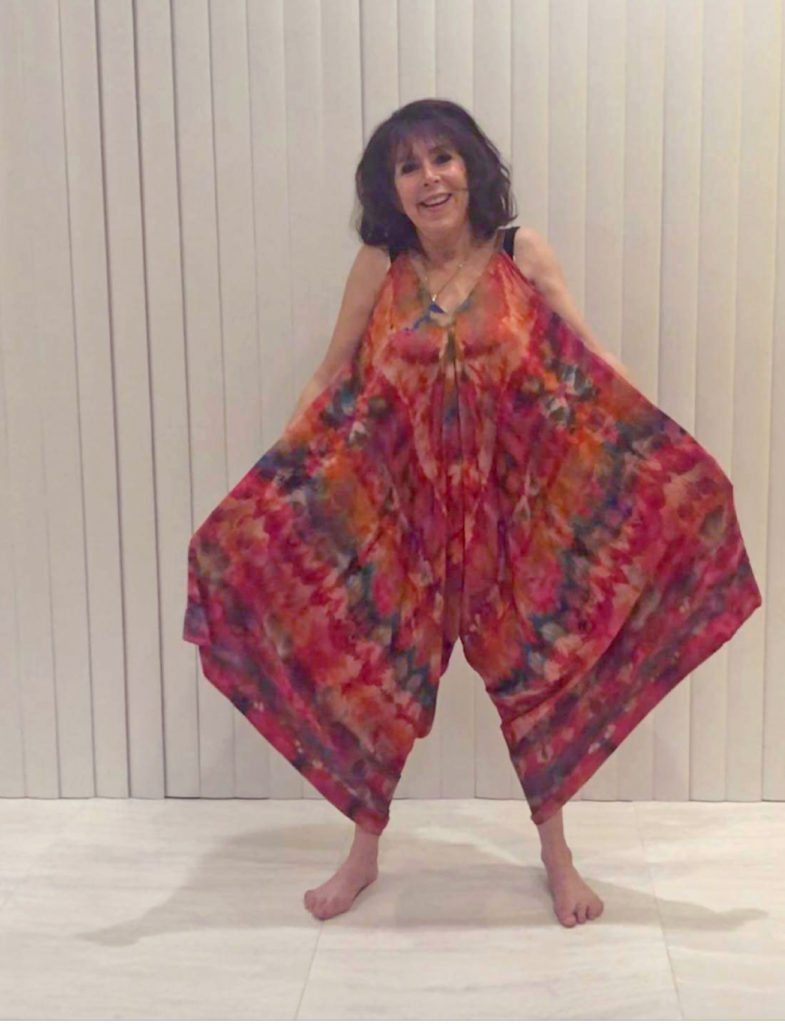 Robin Kasowitz
I see myself as an "Inside Outsider Artist" who shines a bright light on the Wonder of Womanhood. I attended Alfred University as an Arts Major. Alfred was loaded with prominent professors and an abundance of supplies. It was there that I realized I wanted to keep my art as my passion. Ultimately, I became a psychotherapist professionally but creativity and art has always been my lifeline.
As a creative my mission and muse is to unbury and honor disregarded feminine forces. I do this with textiles, clay and collaging. One of my processes is Eco Printing. Eco Printing is sumptuous, gorgeous, elegant, raw and mysterious! It can be tricky and difficult, but it's worth it. Its beauty is undeniable! For years I've been mesmerized by mastering this process. I've also been fortunate to view the vast array of fabulous outcomes.
My pieces have been shown locally and in venues and shows in NYC. I'm honored that my work is finding a growing audience of collectors throughout the United States.