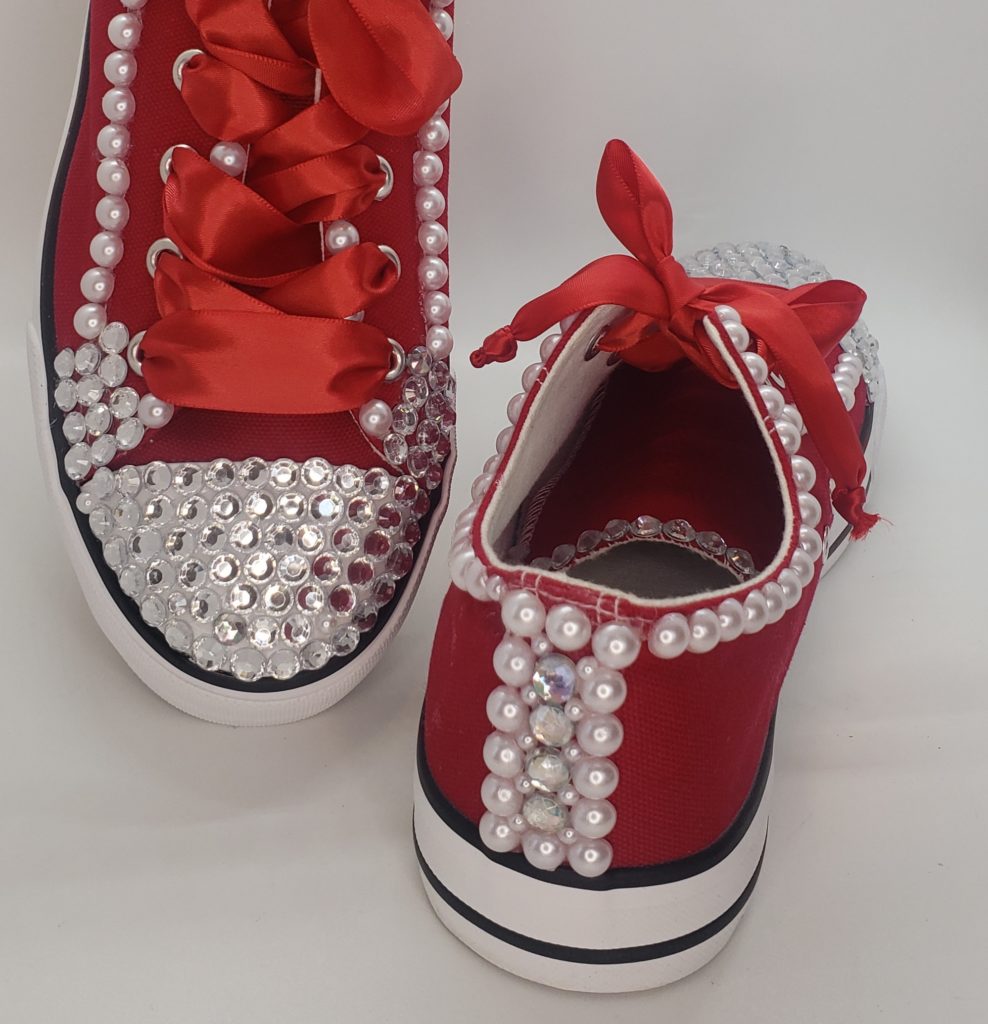 1-Day Workshop with Melody Smith Johnson
Sat. Dec. 9, 2023, 9am-2pm with lunch break
This workshop is FREE!
All Levels
Join Melody Smith Johnson, Owner of Divine Coverings, LLC for a 5-hour bedazzling workshop that promises to unleash your creativity, style and love for all things blingtastic. Under Melody's expert guidance, you'll learn the art of bedazzling that transforms ordinary items into shimmering masterpieces. Feel free to bring a personal item: your favorite jacket, sunglasses, tumbler or new sneakers, and don't miss this chance to add a touch of bling to your life. Book your spot now and let your inner dazzle shine through!
Bedazzling supplies provided, but you will need to bring items to bedazzle. Feel free to reach out to Melody if you want to purchase sun glasses directly from Divine Coverings.
This project is part of the My Hands Warm Your Heart Project which donates handmade items to the Auburn Rescue Mission. If you'd like to bring an handmade item to the workshop or help embellish donated items after the workshop you can do so.
---
About the Teacher: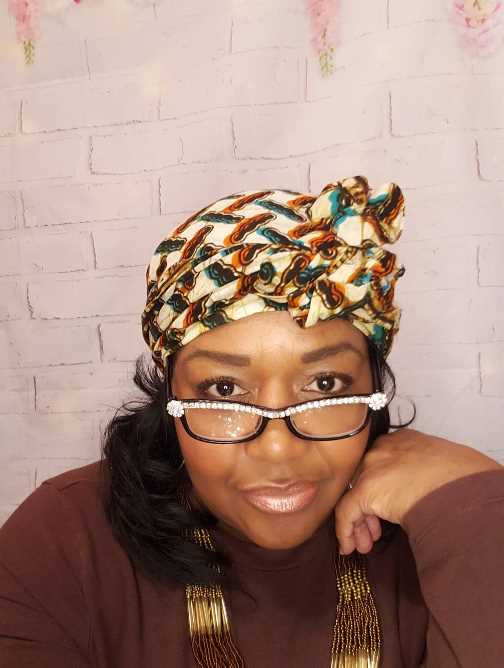 Melody R. Smith-Johnson is a Central New York transplant from Harlem, New York. She is a proud wife, mother, grandmother, ordained minister, an activist, mentor, philanthropist, and award-winning leader dedicated to empowering women and uplifting communities of color.
In addition to being a 20+ year HR professional and CEO of MRJ HR Consulting, she is the Owner/Lead Designer of Divine Coverings, LLC, a successful online retail business offering products that help women experience beauty every day. Divine Coverings celebrates the fierce dazzle every woman possesses by "Adding Dazzle to the Details of Life." In 2020, Divine Coverings partnered with the Schweinfurth Art Center's Artisans to execute Melody's vision for the community project "My Hands Warm Your Heart – By Women, For Women" donating blinged-up knitted scarves and outerwear to the women served at the Auburn Rescue Mission.
In July 2022, she opened Melody's, the first co-working, event, and retail space owned by a Black woman in downtown Auburn. Melody's is where female entrepreneurs are embraced to elevate and master the skill of living their wildest dreams. Melody's is the base for her work as an advising partner with the WISE WBC connecting women business owners and entrepreneurs in Cayuga County to WISE's counseling, education, resource referrals and networking services. She holds a BA in political science & psychology, Master of Theology and MS in Leadership and Management.
Melody sits on several nonprofit and economic development Boards, holds memberships with and supports local and national initiatives designed to create and increase access and equity for historically marginalized communities.