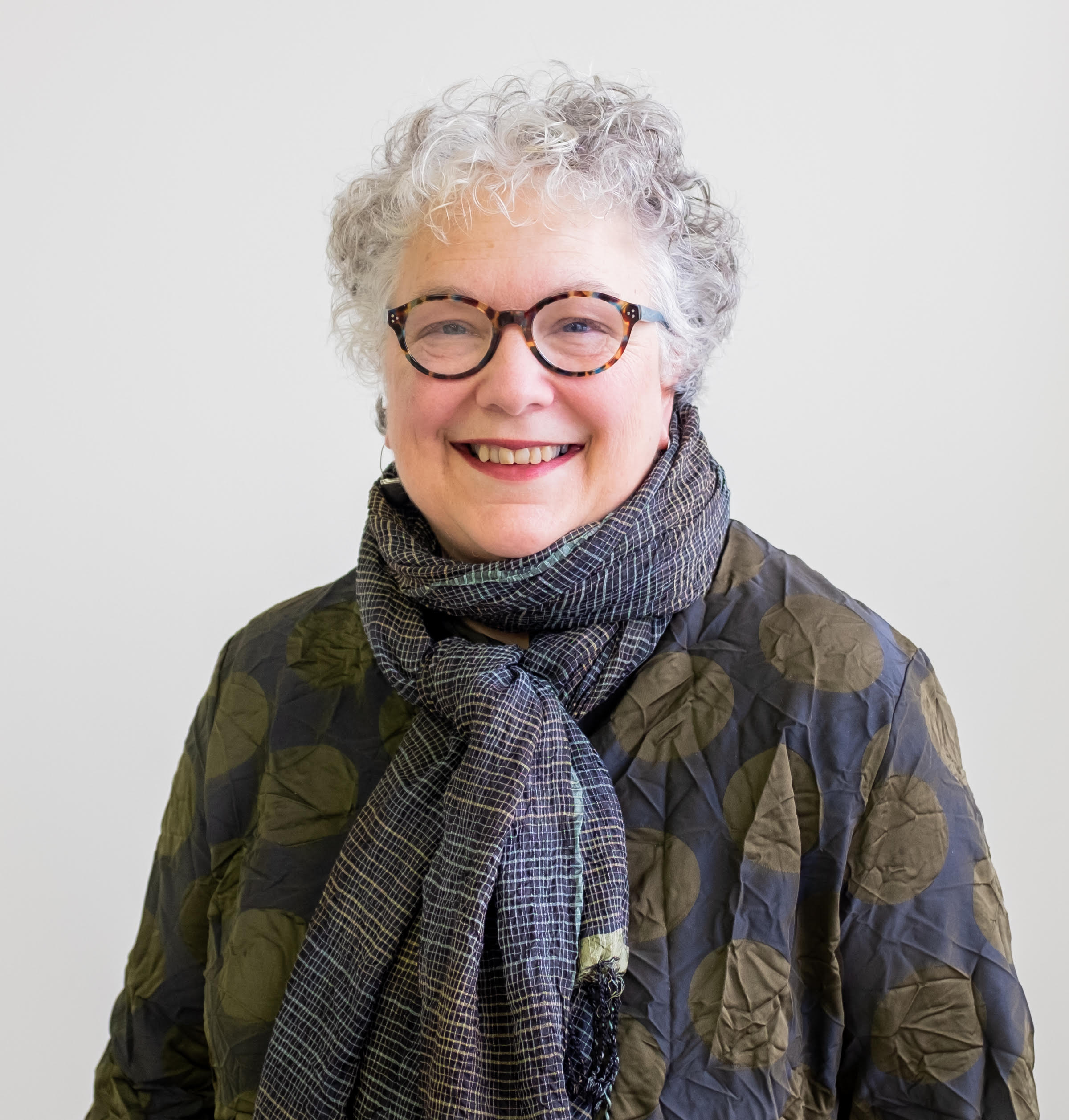 Message from Donna Lamb
As I reflect on the past year, I am filled with gratitude for the many people and foundations who have shown their commitment to the arts and stepped up to support the Art Center during these unprecedented times. So many people have told us how important the arts have been to them during the pandemic. Local foundations and government grants provided COVID-19 relief funds that have been instrumental in maintaining operations and programs. We are also so grateful to the individual donors and members who maintained their support throughout the pandemic.
Ironically, at the same time we have faced our greatest challenge with the pandemic, we have been also given the opportunity to move forward with the most exciting capital improvement project since the Art Center opened 40 years ago. The West End Arts Campus is a project of Auburn's Downtown Revitalization Initiative and is a collaborative project of the Schweinfurth Art Center and the Cayuga Museum of History & Art. It will create a unified campus with a priority on improving overall accessibility, including connecting walkways between buildings, lighting, and signage. Importantly for the Schweinfurth, it also includes a long-awaited entrance from the parking lot, an expanded front plaza, and an indoor/outdoor classroom in the back of the building to create more places for outdoor programming. Our vision is to bring people and community together by creating a place that offers experiences in visual and performing arts and history.
The project is partially funded by New York State through Auburn's Downtown Revitalization Initiative. Many of our foundations and individual donors also came forward to support the first phase of this project and helped meet an important Dec. 1, 2021, funding challenge from the Fred L. Emerson Foundation. We exceeded the challenge goal, allowing us to move forward with the design phase of the project. In December, we hired Bero Architecture out of Rochester as the lead architects for the project. They have extensive experience working with museums and historic properties and have previously worked on the Art Center's 2002 facility plan, and our 2009 roof replacement. The Landscape Architects for the project are Environmental Design & Research, Landscape Architecture out of Syracuse. They recently worked on the Equal Rights Heritage Center in Auburn. Construction is expected to take place in 2023. Fundraising for the construction phase is ongoing.
2022 will no doubt bring more challenges that call for creative solutions. There is no better way to build creative strength than through participation in the arts. We remain determined to provide those opportunities.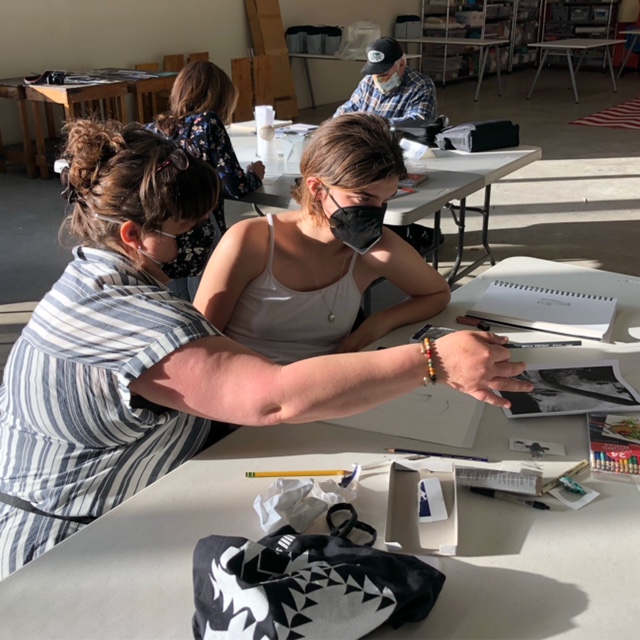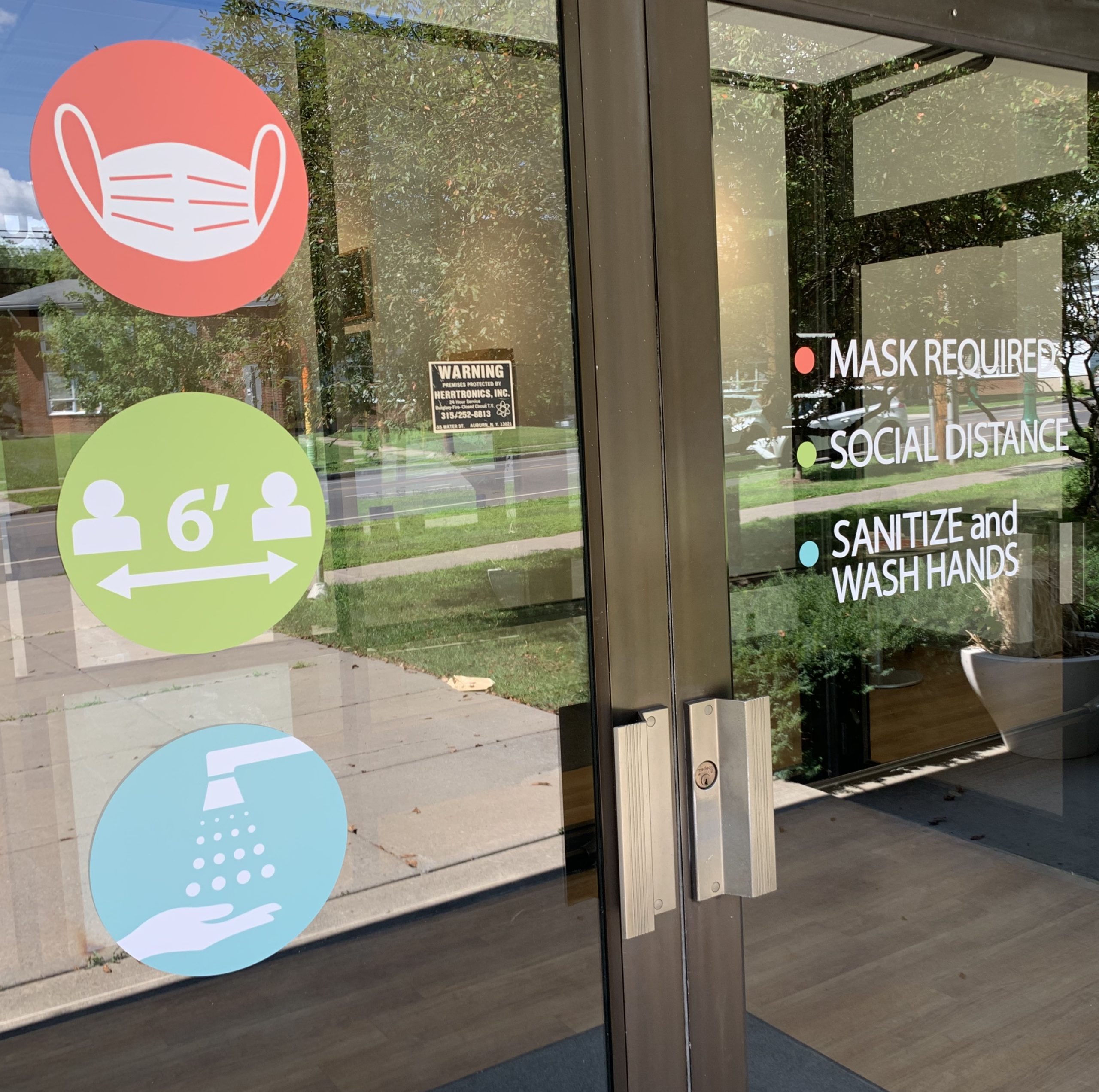 Online programs are here to stay
The COVID-19 virus has forever changed the way organizations and businesses function. For the Art Center, one of the major changes has been the need to develop online programs to connect with audiences at a time when in-person programming was not an option. This was not a seamless transition. It required extensive staff time, equipment such as microphones and cameras; software for online classes; and virtual exhibits. It required training for staff, teachers, and artists. We are still learning. But what we do know is, online programs are here to stay and will be a permanent component of our programming going forward.
During the pandemic exhibits and classes were cancelled, opening receptions were eliminated, Quilting by the Lake was cancelled. The Art Center responded by creating alternative virtual programs including artist studio visits, artist talks, online classes and workshops and virtual exhibits.
What we learned is that these changes actually expanded our audience. Our interviews with artists in their studios have been exceptionally well received, with most Studio Visits receiving 1,000+ views. Altogether, our videos have been viewed nearly 19,000 times so far in 2021.
Participants in our online classes and workshops, many of whom were from out of state, expressed being grateful for the opportunity to take a workshop during the pandemic. We also heard from students that the online classes were more accessible, saved travel costs, and eliminated the hassle of travel. Proceeds from workshops are a vital part of our earned income. Converting live workshops to online was critical for our finances.
Our virtual exhibit tours helped increase our audience and made the exhibits accessible to people who were not able or willing to travel here. With video views, we tripled the expected in-person attendance for exhibitions.
Online programs will never completely replace live experiences, but they are here to stay.