At Play in the Garden of Stitch with Paula Kovarik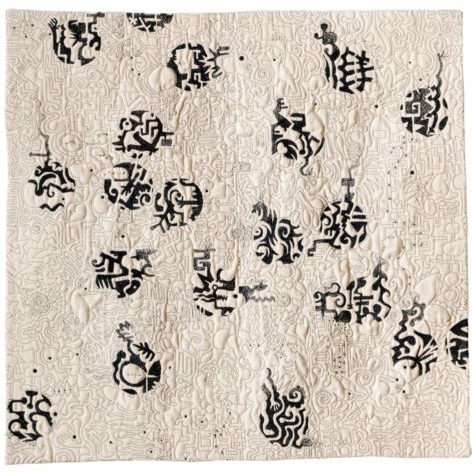 5-Days Monday- Friday, July 18-22, 2022
THIS CLASS IS FULL! CALL 315-255-1553 TO BE PLACED ON THE WAITLIST
This 5-day workshop is devoted to free-motion quilting and composition. Using stitch in artwork begins with an expressive line. Loosen up and explore new territory with line and stitch in this free-motion quilting workshop. Learn to focus on the character of line and personal symbols through simple drawing, composition and stitching exercises.
• First we make a mess. Begin to see that line is active and reactive.
• Embrace the wonky. Learn to make the most of whatever occurs by joining ideas to line motifs to see what develops.
• Think in thread. Translate visual stimuli into pathways by stitching in continuous line.
• Cut it up! Use your stitching samples to create unique compositions.
Level: All Levels